I live in the desert (aka Arizona), where it is known to be nice and toasty for most part of the year. What I noticed year round, a problem pretty much nationwide, is COLD offices! No matter where I've lived, or what offices I've worked in (including my own home office), I get cold easily. It's either winter time where it's obviously cold, or it's summertime, and the air conditioning is blasting. The solution, I'm so glad you asked, it's stylish office blankets!
Studies have been brought up before, claiming a colder office keeps employees more alert, and less likely to fall asleep on the job. Although I do admit, I see a logical reasoning behind not keeping offices comfortably warm, but there is a fine line between workable and being literally freezing!
What I mean by stylish office blankets, is a blanket that can pass without coworkers and your boss thinking you may be a little too dramatic, tacky too. I mean honestly, what would you think if you saw someone coming in to the office with a large blanket meant for a bed. When you go for the stylish office blankets option, you are passing off a blanket as a piece that will easily go with your office setting.
Check out the Stylish Office Blankets Options Below: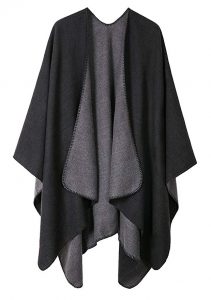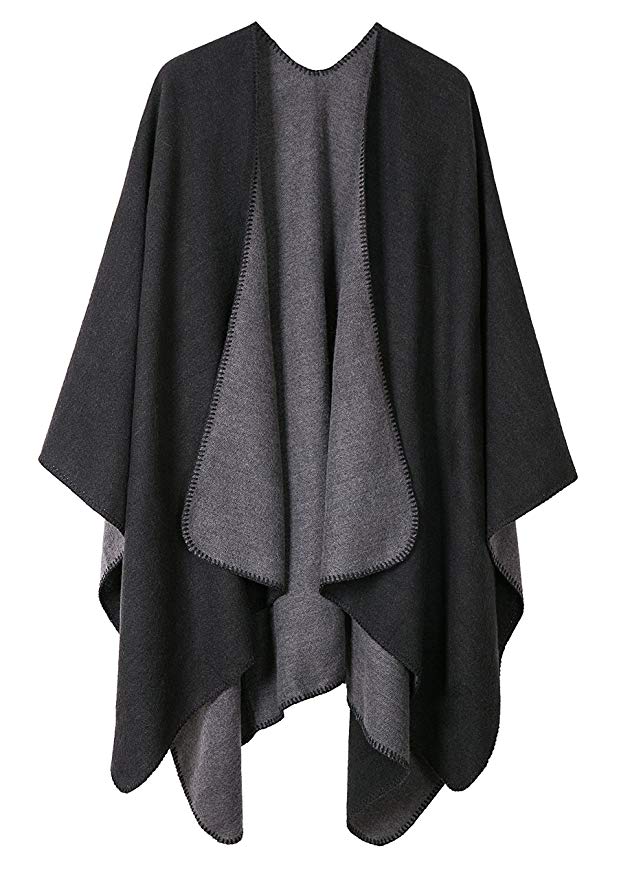 Urban CoCo Block Shawl Wrap Open Front found here on Amazon.com for $23.80. The classic over sized shawl that is sure to keep you warm all winter long. A great design with multiple other options whether you're looking for another solid color or print pattern. Thick, cozy, plus a lovely looking design you can easily hang over the back of your chair at work.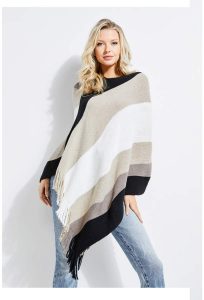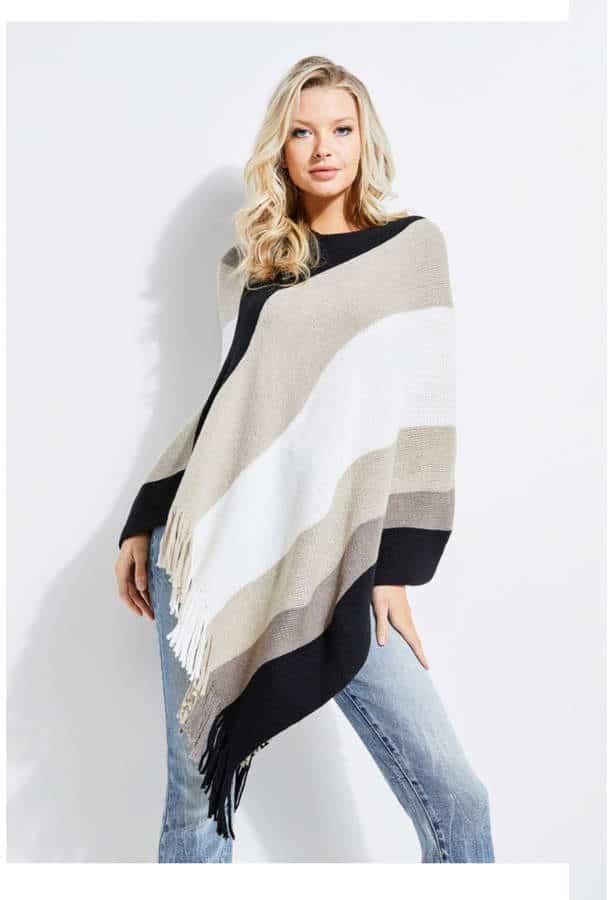 Guess Striped Asymmetrical Poncho found here at Guess for $23.99 (was $69). Great if you're in the mood to just throw a pretty poncho right over your head and go. A wonderful piece you can wear for business or casual. A must-have piece to go with almost every outfit you own. Look professional with ease in the office no problem.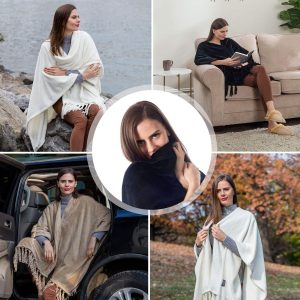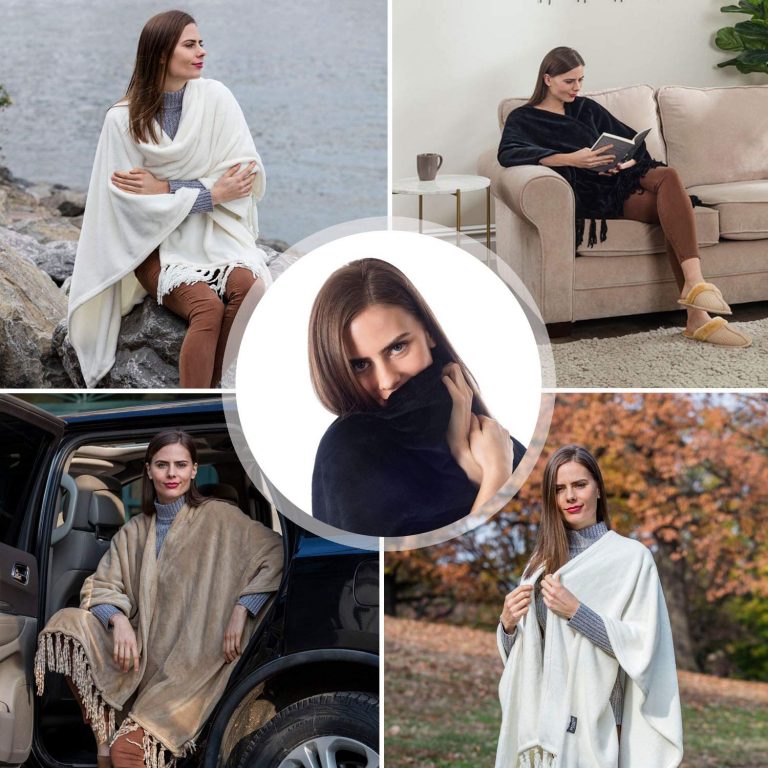 Fleece Wearable Poncho Blanket found here on Amazon.com for $29.99. This is a similar shawl design like the one above, but with fleece material. Also features fringes on the end just to add a little more style to it and make it unique. It is available in a few different colors to choose from to like ivory, black, and beige. Comfortable, warm, and soft all in one, win, win!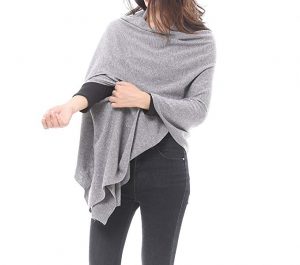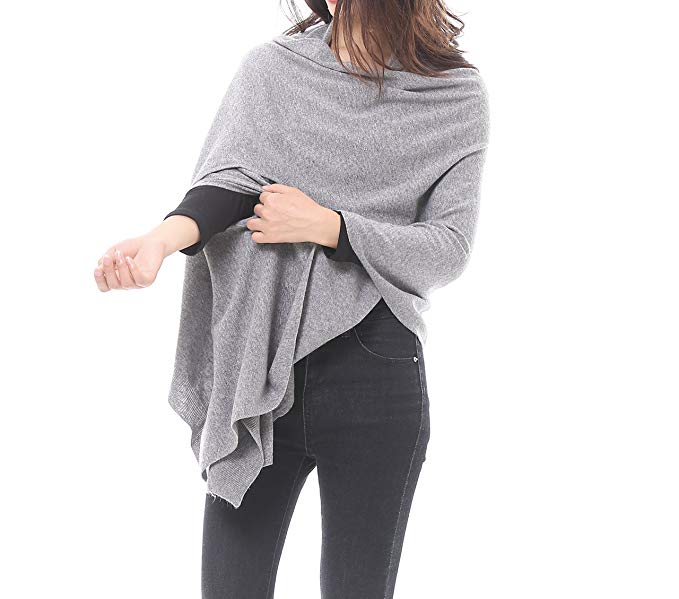 Wool Blended Versatile Multi Style Long Knit Poncho Wrap found here on Amazon.com for $19.99. A total must have if you can figure it out. Don't let the multi-uses scare you for this stylish office blanket. People will think it's a different wrap each day with the different ways you can wear it. Available in a few different colors, including a gorgeous burgundy color (absolutely love this color for fall).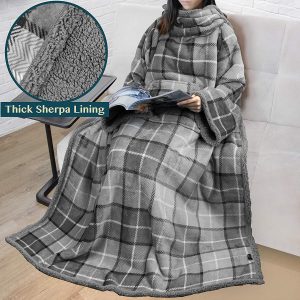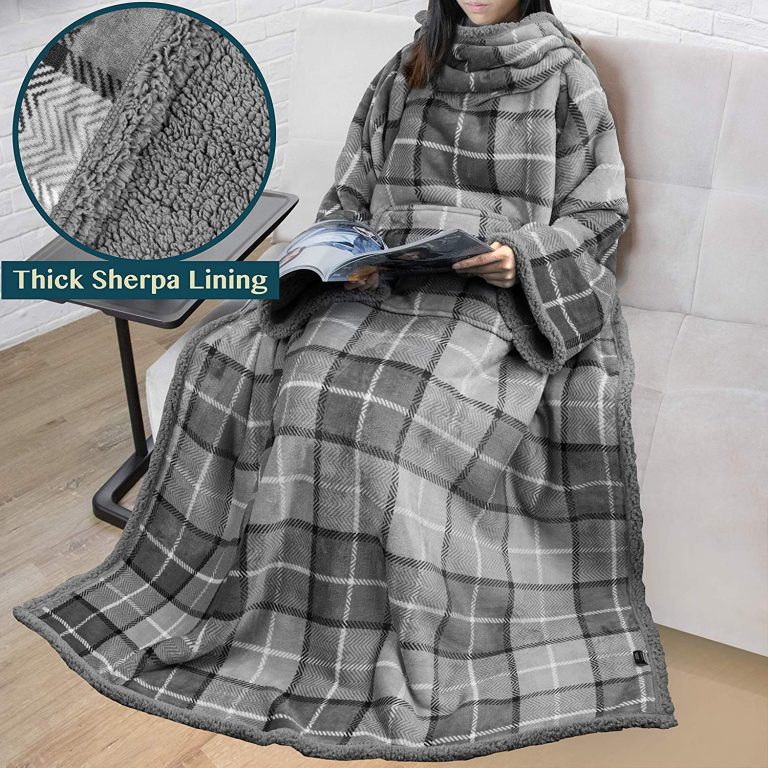 Premium Sherpa Fleece Blanket with Sleeves found here on Amazon for $49.99. This takes it to extreme for sure. A perfect gift for someone who is always cold and needs stylish office blankets in their life that is sure to keep them warm. A little too large for myself, but I can see some I know taking it to this level. Available in many different colors to match different office areas and chairs. I may catch myself taking this one everywhere with me.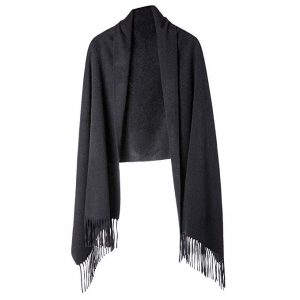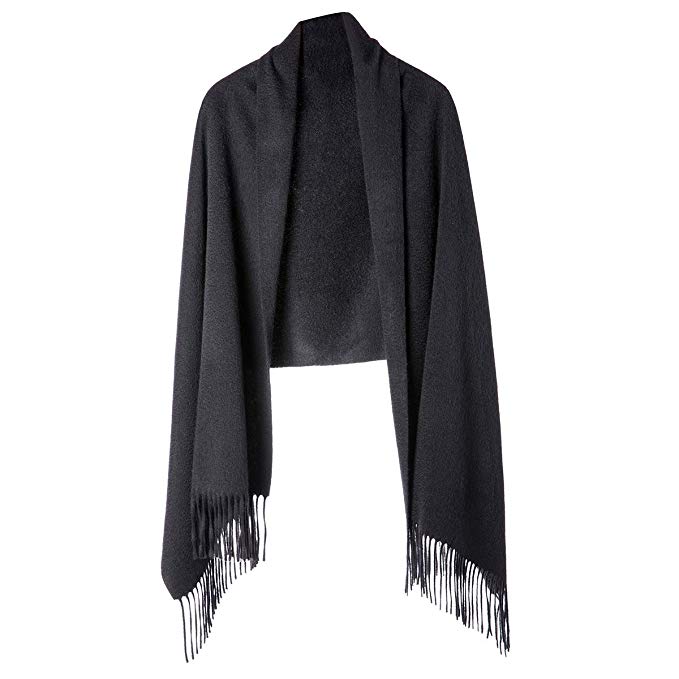 Cashmere Wrap Shawl for Women found here on Amazon.com for $109.00 (color choice varies with price). A pricier choice, but one of my favorites out of the stylish office blankets to choose from. Built to be ultimately classy and designer with cashmere material. Not bulky, but will keep you warm, just won't cover you as much. Almost forms like a scarf, but slightly larger. There are a few different color choices to choose from, you're sure to find a color to match best with your wardrobe. If you need stylish office blankets all year round, consider ordering a few.
Whether you are in the market for ordering stylish office blankets for a gift or yourself, above contains many choices to choose from depending on which one you go with. Some have up to 20+ different colors to choose from. These options range in price from $19.99 up to $109.00 so you are sure to find one in your budget.
I don't know about you but I hate the thought of even being cold. Having stylish office blankets within my reach are a must. Whether I am working in or outside my home office, keeping something in the car I can just throw on real quick is a necessity. I hate being cold and if anything, it truly does distract me from my work.
Your choice of stylish office blankets will probably depend on what the dress code is in your office building. The styles above are a great mix of casual, formal, and everything else in between that. With all the different options and color choices within, you are sure to find at least one you like. Plus no worries about if it would be acceptable to wear at your work.
When I say wear year round, it's absolutely possible with these stylish office blankets. Even when it's summer, with the air conditioning running, it absolutely makes it necessary to have a shawl, sweater, or poncho on hand. Yes, it's weird to have to wear a shawl in the summer, but you know how much offices like to blast their air conditioning.
Don't worry, you can still wear that cute blouse in to the office. Just keep some stylish office blankets on hand. These are just perfect to throw over what you have on with ease. Like I mentioned before, get a few different colors so you have more options when it comes to matching with your outfits. With all the options above, I've made it easy to match whatever you have in your wardrobe. No more freezing your butt off in the office. Seriously already, invest in some stylish office blankets already.