Read my handy list of tips on how to succeed across the top social networks from Facebook, Twitter, Google Plus, Pinterest, and Instagram. These top social networks are not all the same, and it's important to explore each one to see what is trending each day. You have to remember you are dealing with different demographics across the different top social networks, and what may be trending on one, may not be trending on the other.
Tips to Succeed Across the Top Social Networks:
Tips on how to succeed on Facebook: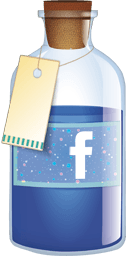 Posting. Post everyday, and if during the week, try to post between their popular times 6:00 pm and 9:00 pm EST. Now don't go post crazy, maybe shoot for twice a day, spread out.
Quality. Post quality content that will be interesting to your audience whether it be in text, photo, video, or a link to an article. This is always important for all the top social networks you use!
Focus on getting the "likes". The more popular the post, the more likes you will get, which means it will climb the newsfeed of your friends or followers. Some people will even delete their non likable post to try again to make a more popular post people will "Like" more. Speaking of "likes" please support my new "WebJess Tips" page on Facebook here.
Ask questions. Get more comments and interest by asking compelling questions that require more than a yes or no answer. Someone out there has to know a good answer, and will be proud to prove that if they do.
Run a contest. Typically you can gain more likes or followers by running a contest by encouraging users to like the page, share the contest, and whatever else you want to include in it. I see some articles stating this can be a good or a bad thing. Good because it will give you new likes, but bad if some of those new likes are not real prospects for the purpose of your Facebook page.
Get a quick like. Sometimes a simple "Click like if you love this picture", and it's a cute puppy, or "Like if you grew up in the 90s" and you post some picture related to that era, you'd be surprise how popular and likable that photo/post can turn out. And at the same time, it makes your page more fun.
Facebook ads. You can always turn to Facebook advertising to help boost your Facebook page or product you are trying to promote as well. You can read more about their ads on their website here.
Tips on how to succeed on Twitter: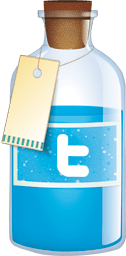 Tweet regularly. More often than you would on Facebook, or alot of the other top social networks. Make it good too and keep in mind you will need to keep it 140 characters or less per tweet.
Respond and send out real messages. People these days are sick of the fake messages and can usually spot them, so if you use a service for auto direct messages, make it sound as real as possible.
Network. Publically connect with your new connects, example "Thank you @Twitter Use Name for the connection". Or respond to what they say publically with the @. People love those positive shout outs.
Retweet. Retweet your connection's tweets often, only if you think they're interesting enough to repeat. It will be a great reminder that you are real and engaged.
Follow Back. This is especially important when you are just starting out and want to fly in the Twitter world. However, I suggest to first check out a users profile just to make sure you would feel comfortable following them. I find myself finding interesting profiles on a regular basis that I just can't follow back. Keep in mind everyone on Twitter is worried about those followers, not just you.
Use #Hashtags. Use a hashtag in your tweet if it fits. Twitter is a place where they can easily filter those out when a user wants to find a specific trend and they are pretty common to use on Twitter. I have a quick list of popular hashtags you can checkout here.
Utilize the Lists. Recently I've noticed I get notifications from Twitter telling me someone added me to a specific list. List in my opinion are easily compared to Facebook groups. Just another way to network with more users. You can read more about Twitter's Lists on their website here.
Twitter ads. Sponsored ads are a little newer on Twitter, but they seem to have a huge impact on businesses to use within Twitter. They have a great section on their website here that tells you all about their ads and how they can help you.
Tips on how to succeed on Pinterest: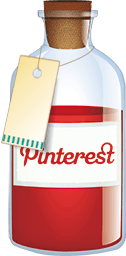 Fact. Keep in mind about 80% of the users are women.
Pin lots. I'm not talking about only pinning within Pinterest, but install the Pin It button so you can pin almost anything you come across on the web. With that being said, make sure your boards stay organized.
Make your website or blog for pin-able. Display infographics, fill with interesting images that users or yourself can easily pin to draw traffic to your blog or website. Implement some kind of a photo gallery section on your website or blog that encourages people to Pin.
Optimize your Pinterest. Write a detailed, quality About section for your Pinterest profile. Name and write a detailed description for each and every one of your Pinterest Boards. This will help your Boards show up in search engines for certain key terms.
Tip on how to succeed on Google Plus: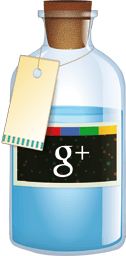 Circles. Build up your circles and get followers interested, keep the post flowing each day.
Check out What's Hot on Google Plus for top trends. This is a great way to get inspiration for ideas of what to post. Even if you have no ideas, share an article, quote, image, or video on your own profile from the What's Hot page here.
Be a part of many communities. Join as many communities as you can that relate to what you enjoy doing on the web and stay as involved in them as possible. Just another great way to network with others.
Share on a Google Plus page. My new favorite add on for Chrome (sorry if you don't use it), if you have multiple Google Plus pages you manage, you can choose which page to share to if you get the Google Plus Share for Pages Chrome add on. I wrote a blog on Blogger about how to install and use it here if you need help.
Use #Hashtags. The popularity for hashtag use is growing here, and Google Plus is getting smarter by placing a hashtag on the top right for you if you did not use any.
Get brave and host a Hangout. This is great for all you people out there who enjoy doing videos. Take it to a whole new level and show off why people should follow you. Plus you can link it to YouTube, opening up a whole new world of connections there.
Link and verify. Be sure to link your Google Plus page to your website if you have one. Why, it's Google, need I say more, better yet, you can read more about it on their site here.
Tips on how to succeed on Instagram: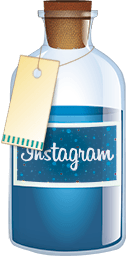 Follow and follow back. I've noticed a big trend, similar to Twitter, but more popular on Instagram is to follow those back who follow you, or they want nothing to do with you, unless you become an overnight celebrity.
Use lots of #Hashtags! I would say Instagram is definitely hashtag happy so load those post up with those babies. Check out my blog on the Top Hashtags to help find the right ones to use.
Post videos. It's been proven that video does really well on Instagram. Be sure to keep it short and to the point though, people do not have a ton of patience these days.
Post all day, every day. Keep the content fresh, unique, and interesting and post throughout the day. Make it stand out.
Comment and Like. Again just like all the other top social networks, interact with your followers and friends. Be real.
Post wisely. Check out often what's trending on Instagram. You will see that a lot of beautiful landscapes, fashion, funny, and celebrity pictures do very well on Instagram.
Add a photo effect. Use Instagram's photo effect options before posting if needed, they have some great ones to dress up your photo and make it stand out.
Need help on finding or coming up with your own photos to post to Instagram? Read my blog post here to find great resources to help you get your own photos to post to Instagram.
Final tips to remember to help you succeed across the top social networks:
Be real be real be real. Don't act like a robot when posting on one of your top social networks. Yes you may want to promote your product, blog, or website, but you have to keep you audience interested and engaged.
Post regularly, but not too much that it's annoying. By monitoring your "likes", "follows", etc., you will be able to tell if you are posting too little or too much. Sometimes it's effective to post a lot, or a few times a day, it depends a lot on the top social networks you are working with too.
Get engaged and make connections. It's not all about you, always respond to comments and network with your friends, followers, etc. You never know when they may teach you a thing or two. This is important for each and everyone of your top social networks.
Put a link to all your top social networks on your blog or website. Try to connect your top social networks to each other too, for example with Instagram you can connect it with Facebook, Twitter, Tumblr, etc. so you can share on all the those other top social networks at the same time you post on Instagram.
Need photos, but don't have any? Run creative contests for fans to submit their photos for your top social networks whether it be for travel, food, fashion, sports, professional, etc.
Stay consistent and DON'T GIVE UP! It takes time to grow your top social networks, but if you stick with it and stay consistent, you will get there.
Photo Credit: The cool bottle Social Media Icons are designed by Apricum.