This is a step by step guide on how to sell Zazzle products on your own site, specifically a WordPress website. Although there are other print on demand retailers you can do this with, I chose to use Zazzle for this post because they are on of my favorites and they are very easy to use. I also use WordPress for my website's platform. So if you are a Zazzle and WordPress user, you are in the right spot to learn how to sell Zazzle products on your own site.
**This post contains affiliate links & I will be compensated if you make a purchase after clicking through my links.
A lot of people are utilizing print on demand retailers such as Zazzle, Cafepress, etc. for their custom designs. People love the fact that there are no upfront costs and they do not have to keep any inventory to sell different types of products with their very own creative designs featured on them. When using a print on demand retailer, you will usually get your own storefront displayed with all of your products you designed with a unique link, BUT this unique link will always have the print on demand retailer's main URL in it. Well that's great, but if you have your own website, why not sell Zazzle products on your own site to give them more exposure and show off your creative designs to your specific audience. What's even cooler, the Zazzle products you choose to display on your website, don't have to be your own, you can also sell other people's designs from your website as well. Zazzle with give you 15% of the sale when referring people to purchase anything off of Zazzle.
Now when I show you how to sell Zazzle products on your own site, it requires a little bit of thinking like an affiliate marketer. That's basically what you are doing in this case, these products are not in your inventory, you are not paying any upfront cost from them, they will still need to come directly from Zazzle, and if there are any returns, they obviously will need to go through Zazzle no matter what. So with that being said, I am going to show you…
How to Sell Zazzle Products on Your Own Site:
If you do not already have a Zazzle account, you can sign up for one here so you can start creating products AND have access to your Associate area where you can get your affiliate link and find products to link out to.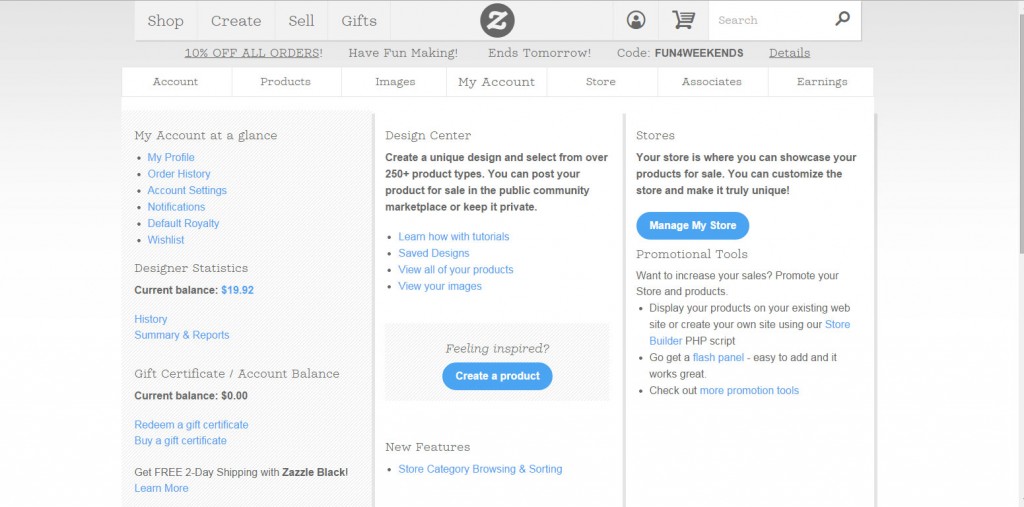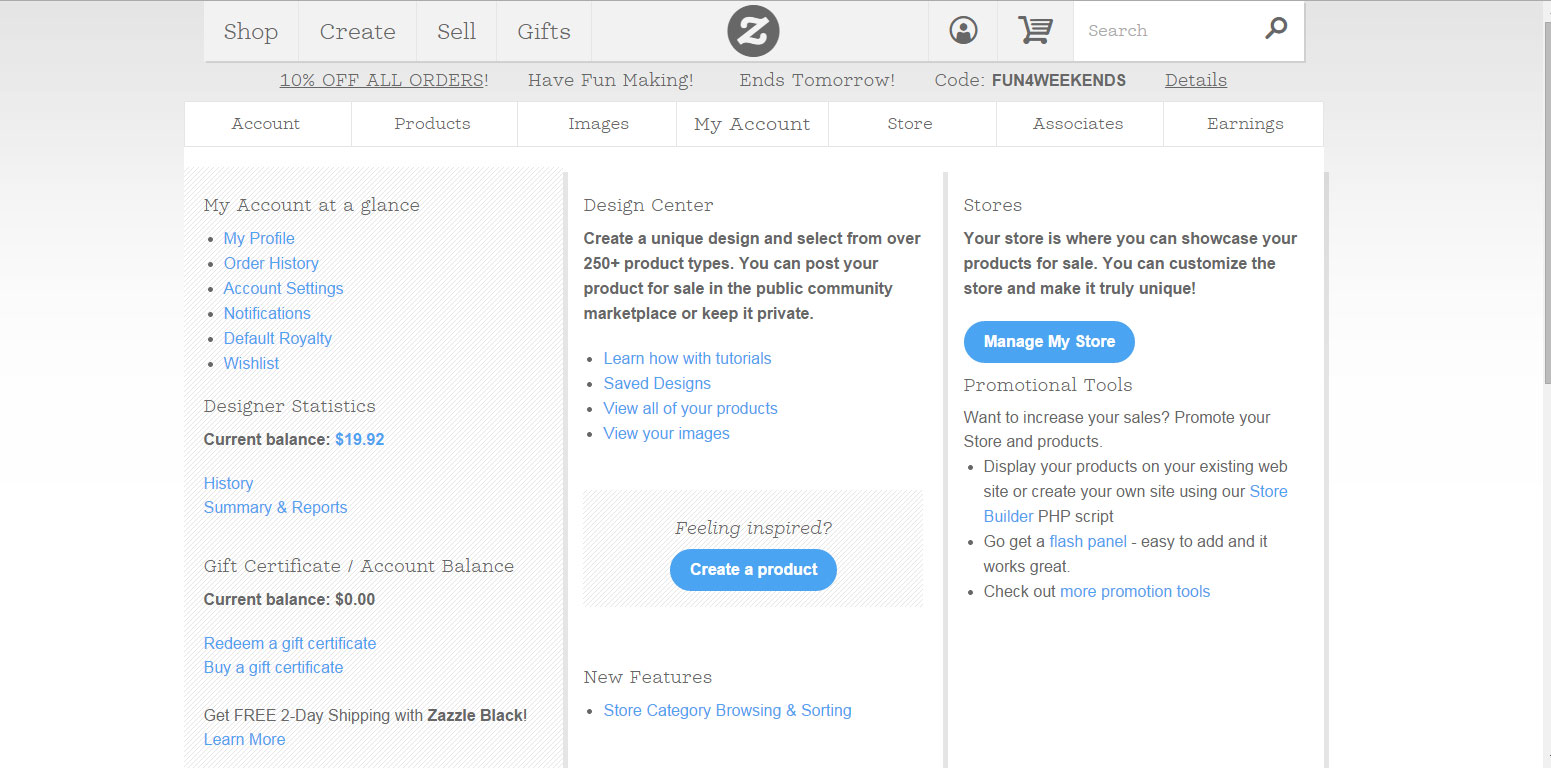 Next you will need to have the WordPress plugin, WooCommerce, which you can download here for free.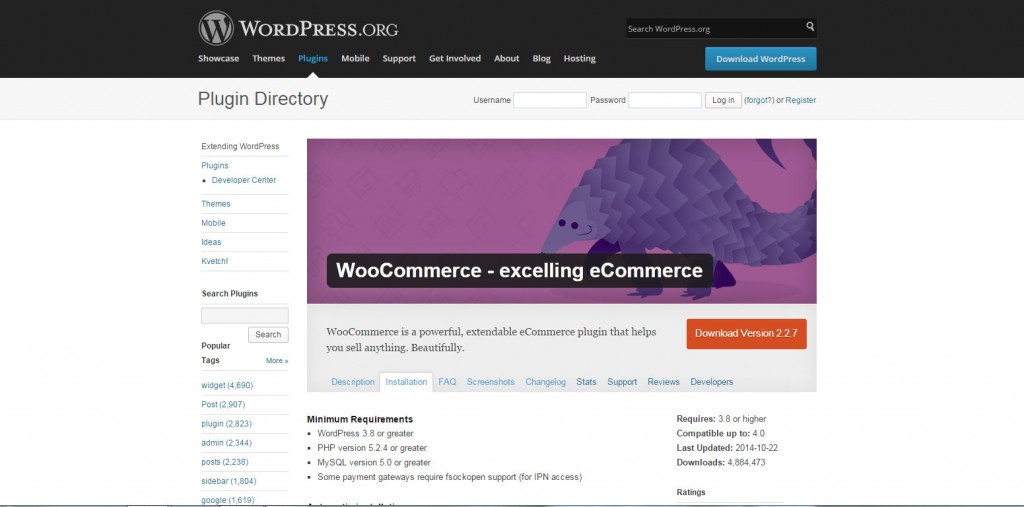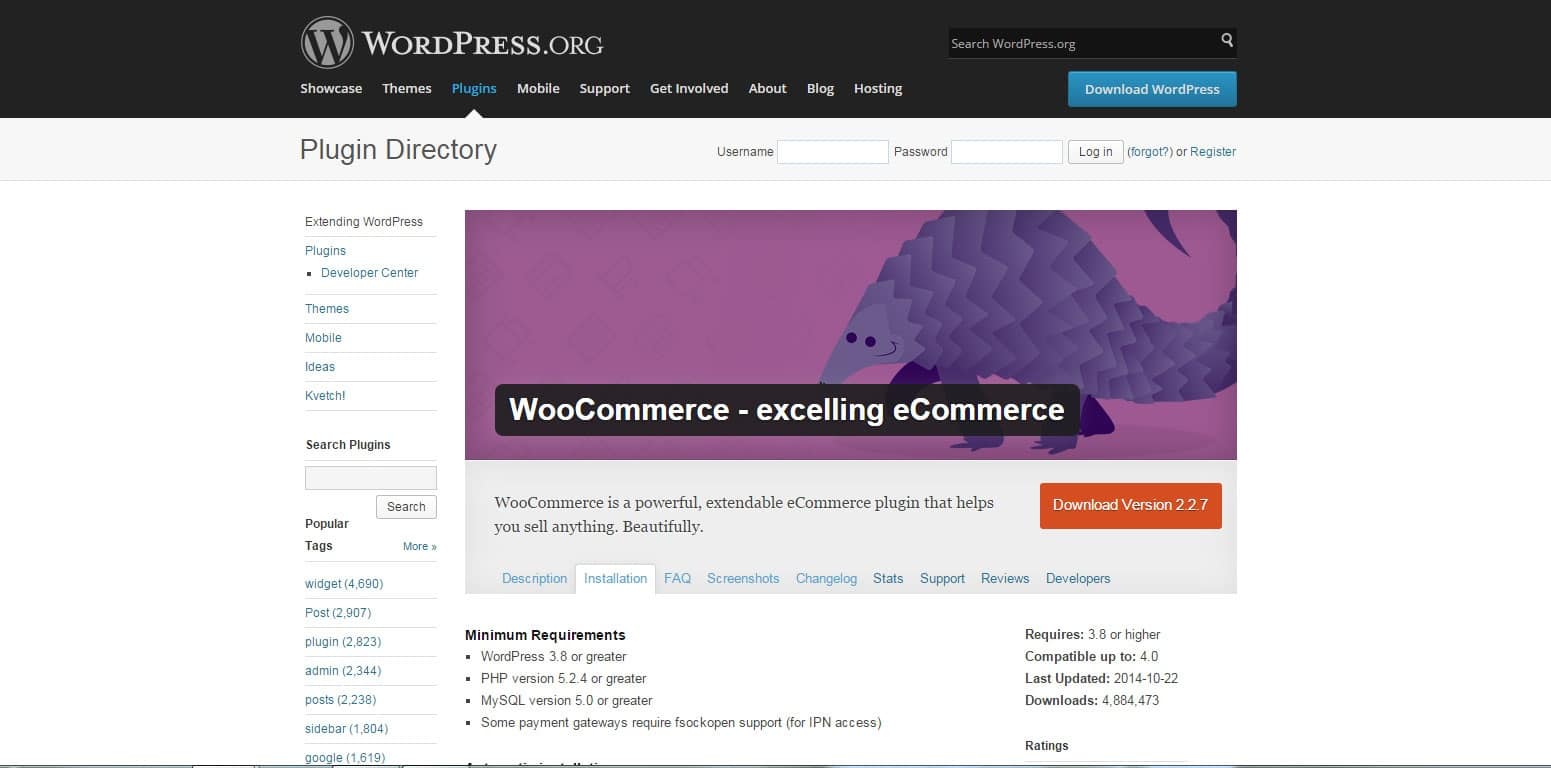 Once you have both Zazzle login access and WooCommerce installed, I can show you how to sell Zazzle products on your site. You now need to find your product, or any product on Zazzle you want to place on your website, make sure you are logged into your Zazzle account.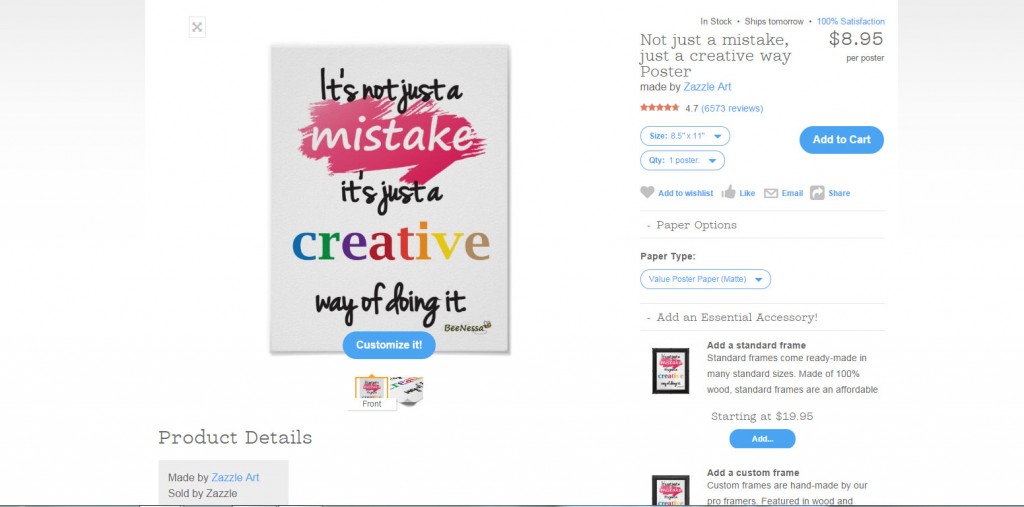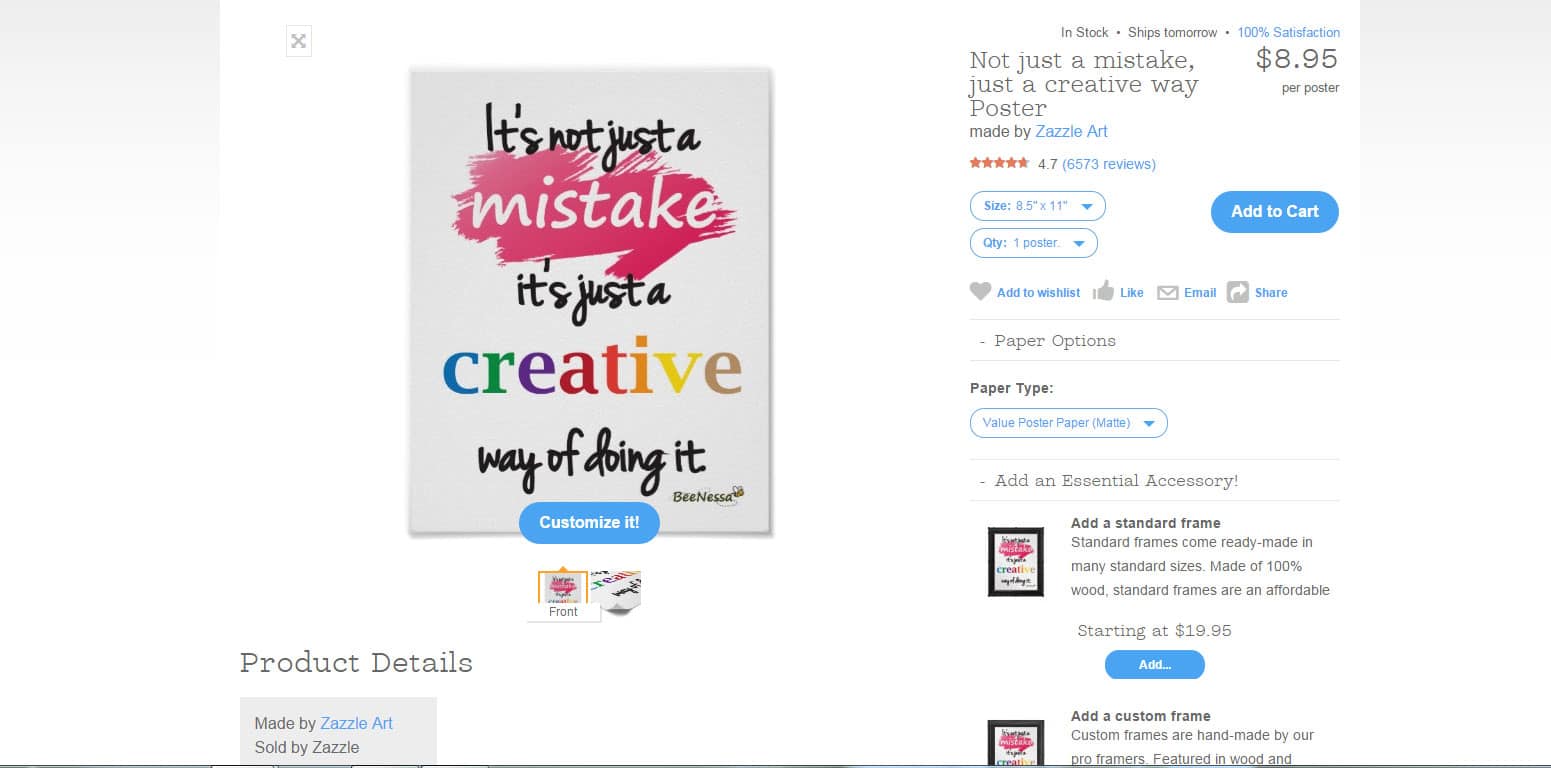 I found this cute poster product "It's not just a mistake it's just a creative way of doing it." that I will be adding to a website. Click on the expand icon in the upper left to bring up an image of the product that you can save. Keep this Zazzle product window available to come back to.
Next you are going to go into the backend of your website, if you've installed WooCommerce, you should be able to see all those extras off to the left. Scroll over Products and click on "Add Product".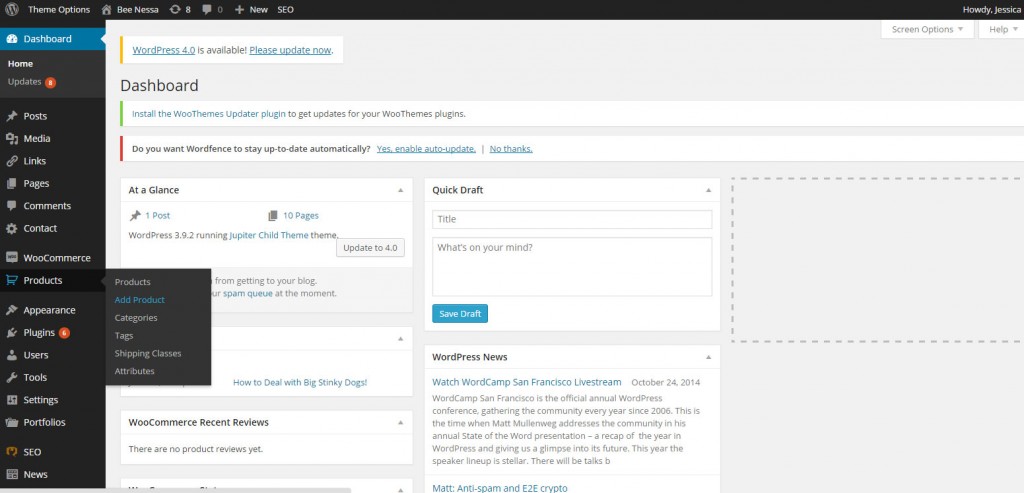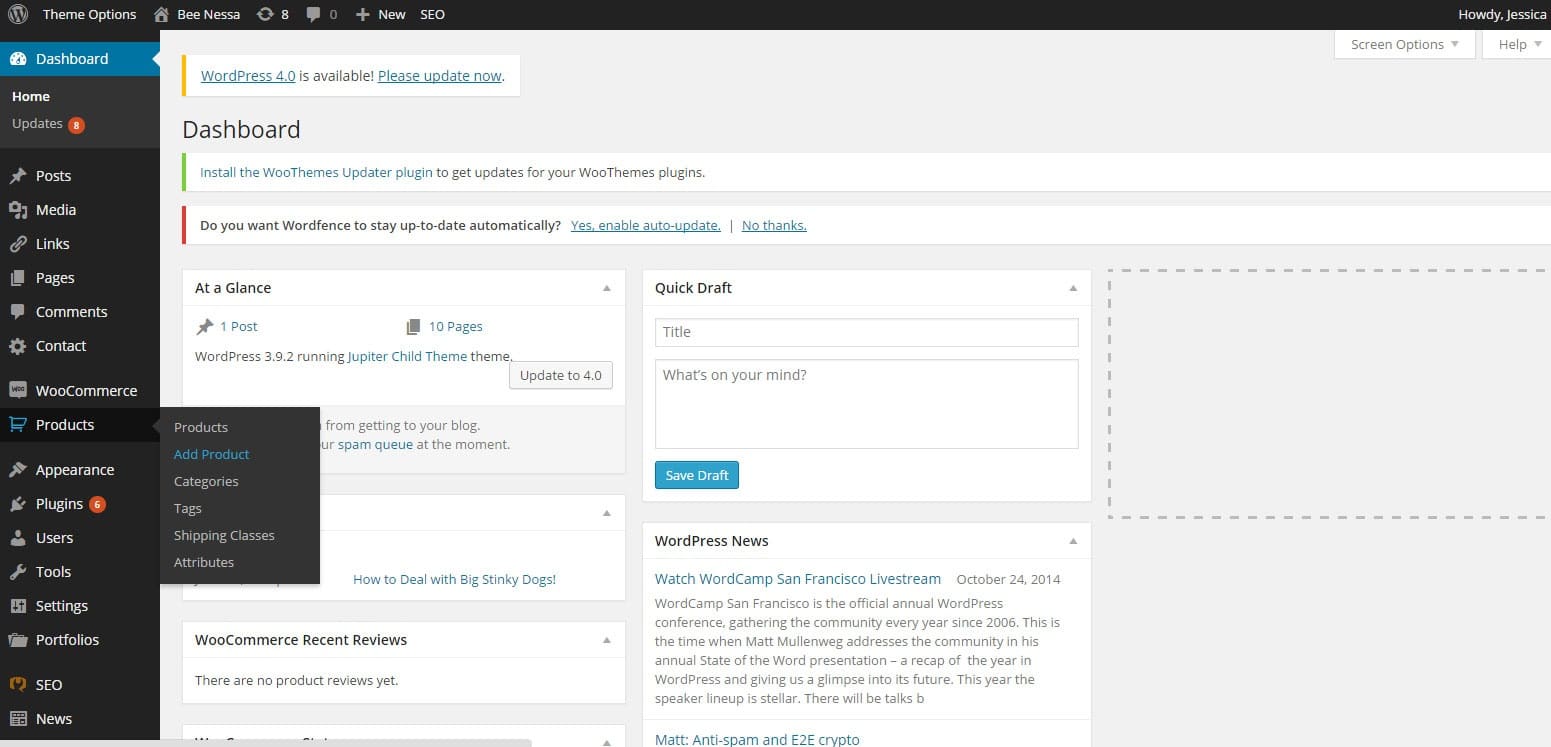 Just like with a post or page in WordPress, add a Title, a Product Description, Category.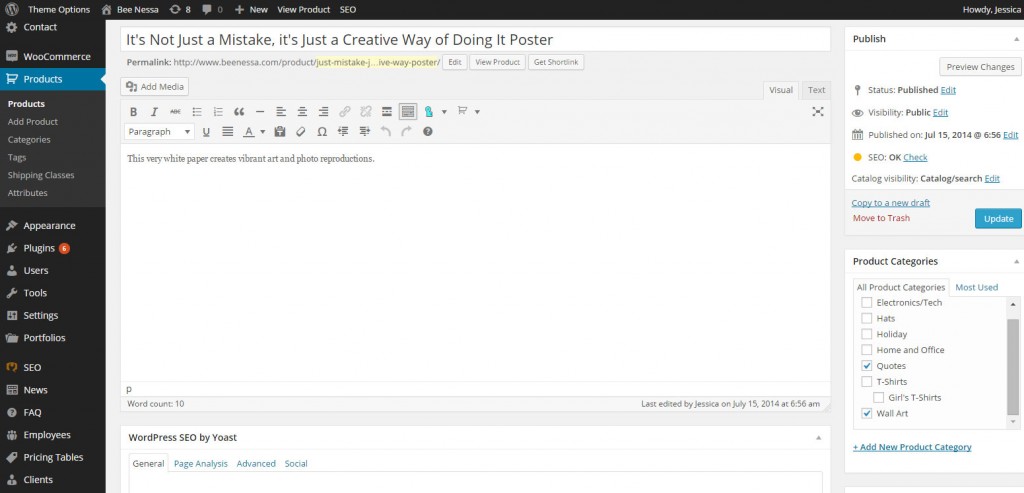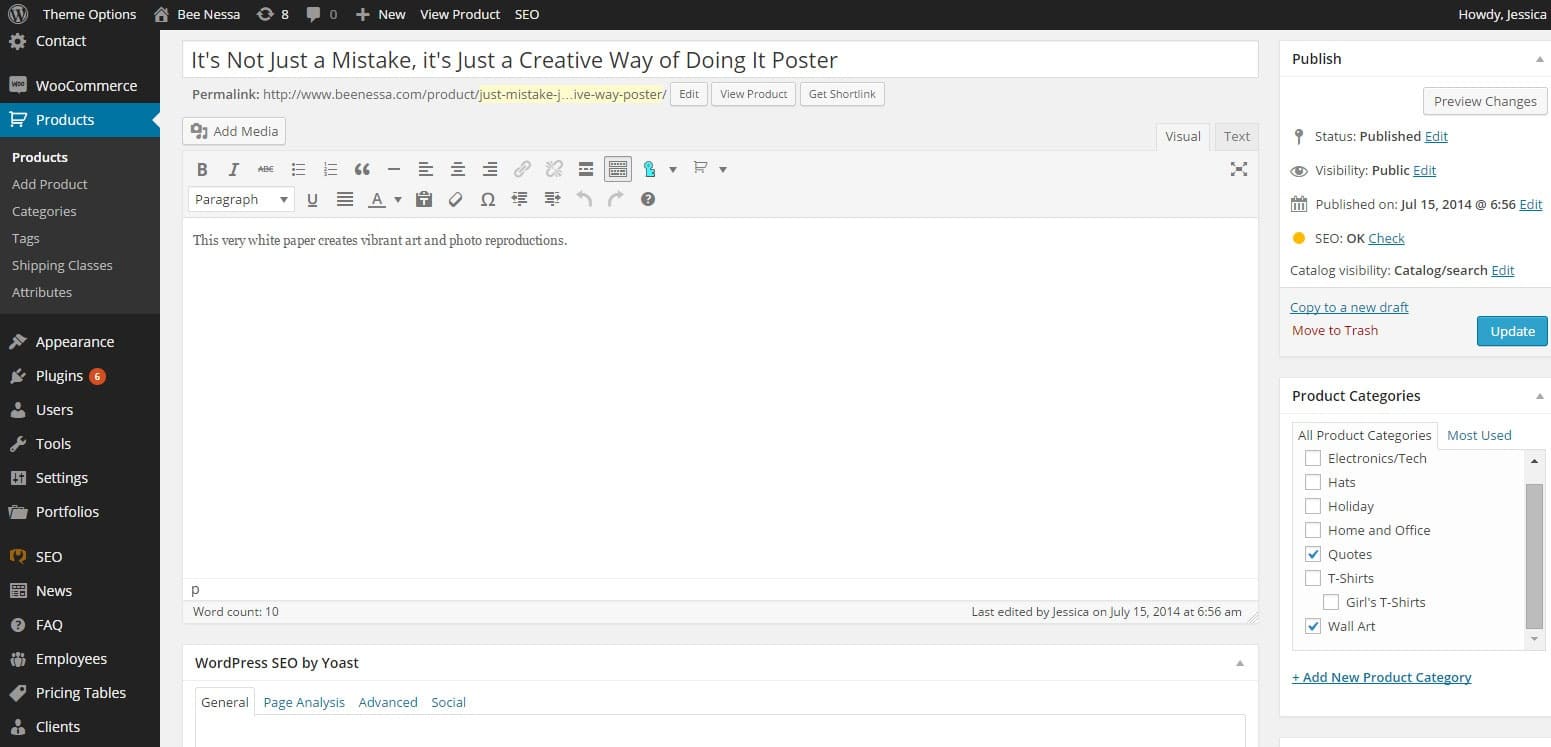 If you have SEO by Yoast, do your SEO and add a product picture from the one you saved earlier. Depending on your WordPress theme, make sure you resize it if needed.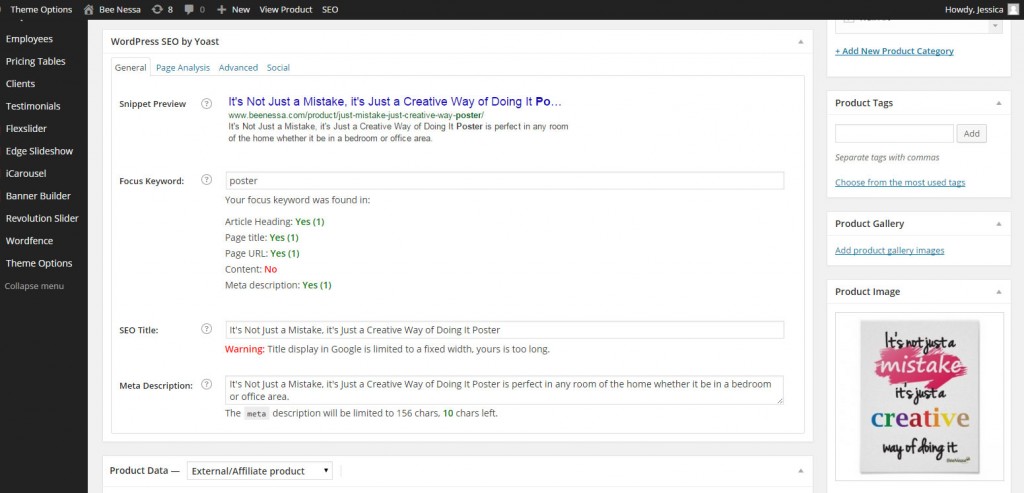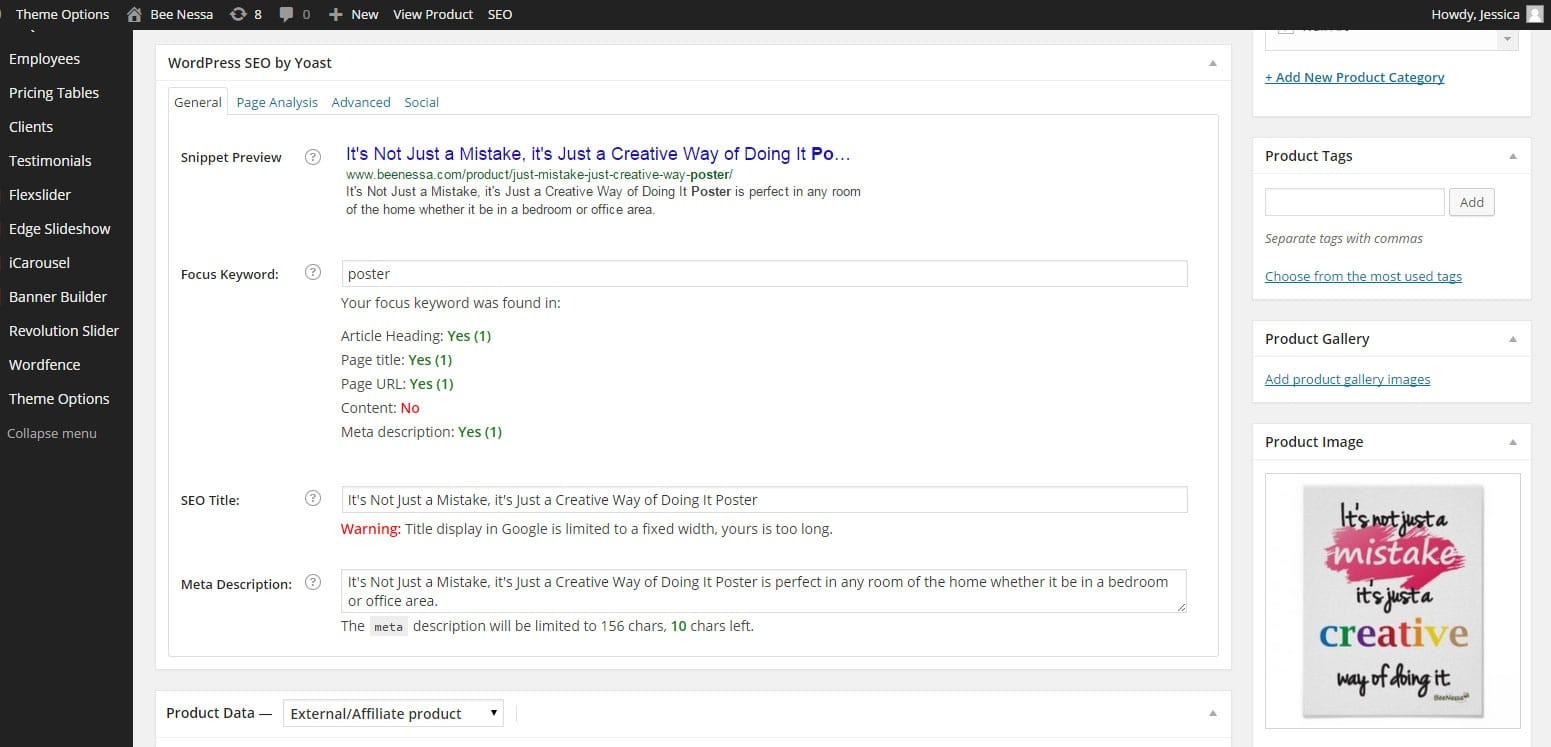 Now this next part, if you are new to WooCommerce, pay close attention. Under Product Data, you will need to select "External/Affiliate Product".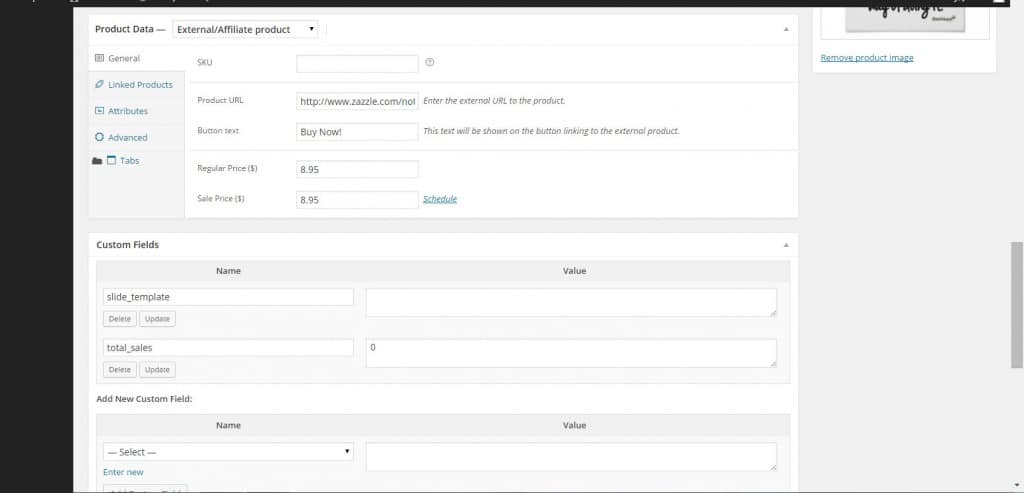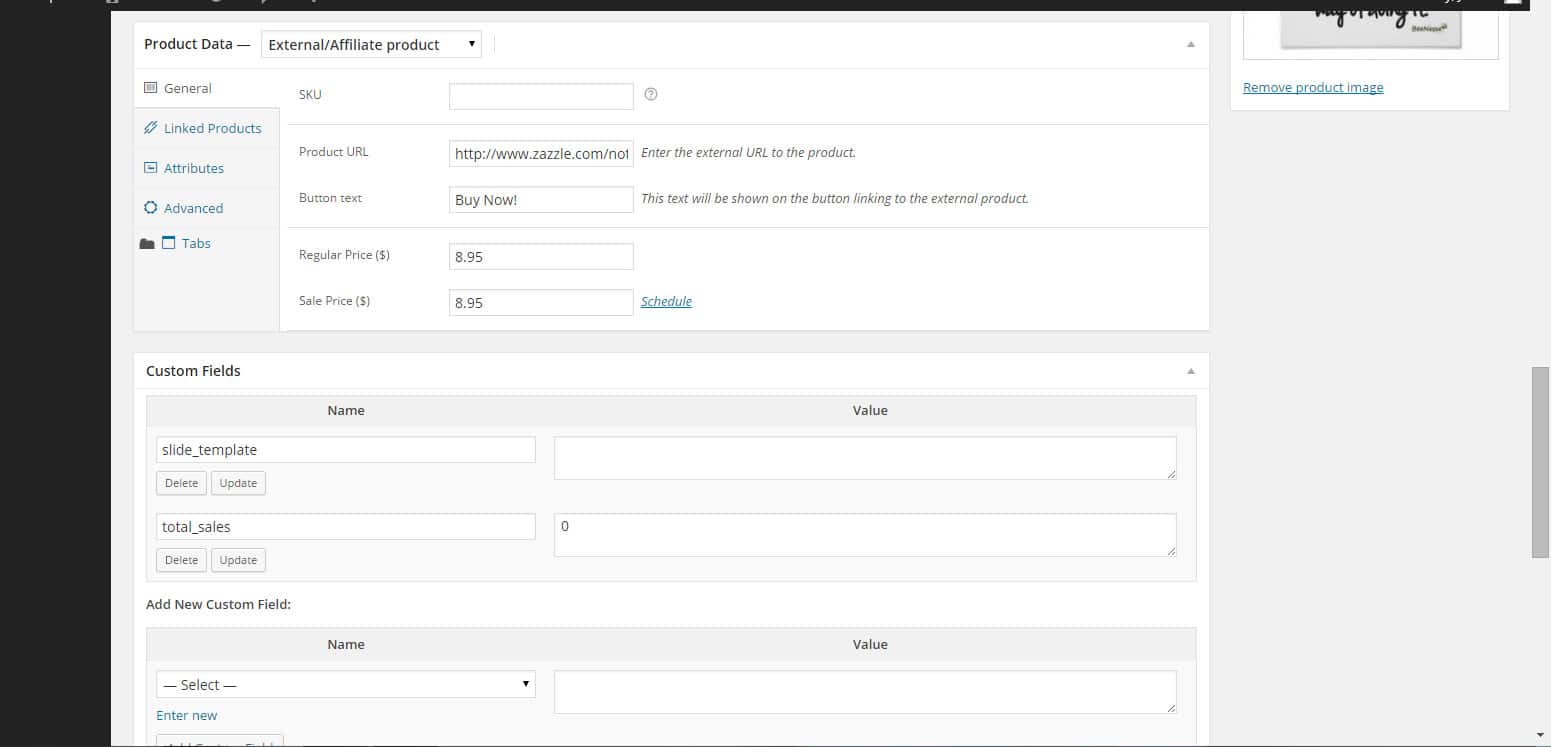 Go back to Zazzle, remember I told you to keep that window available of where your product of choice was. Hover over the Share icon right below the Add to Cart and click "Link". Copy the entire link in the "Link:" box. As long as you are logged in, Zazzle will automatically add your referral number to the end of any product link for you.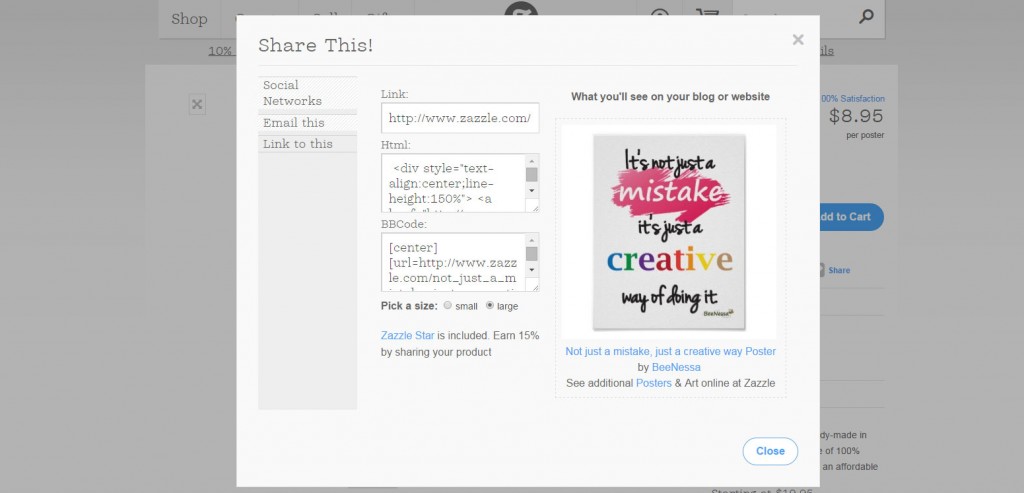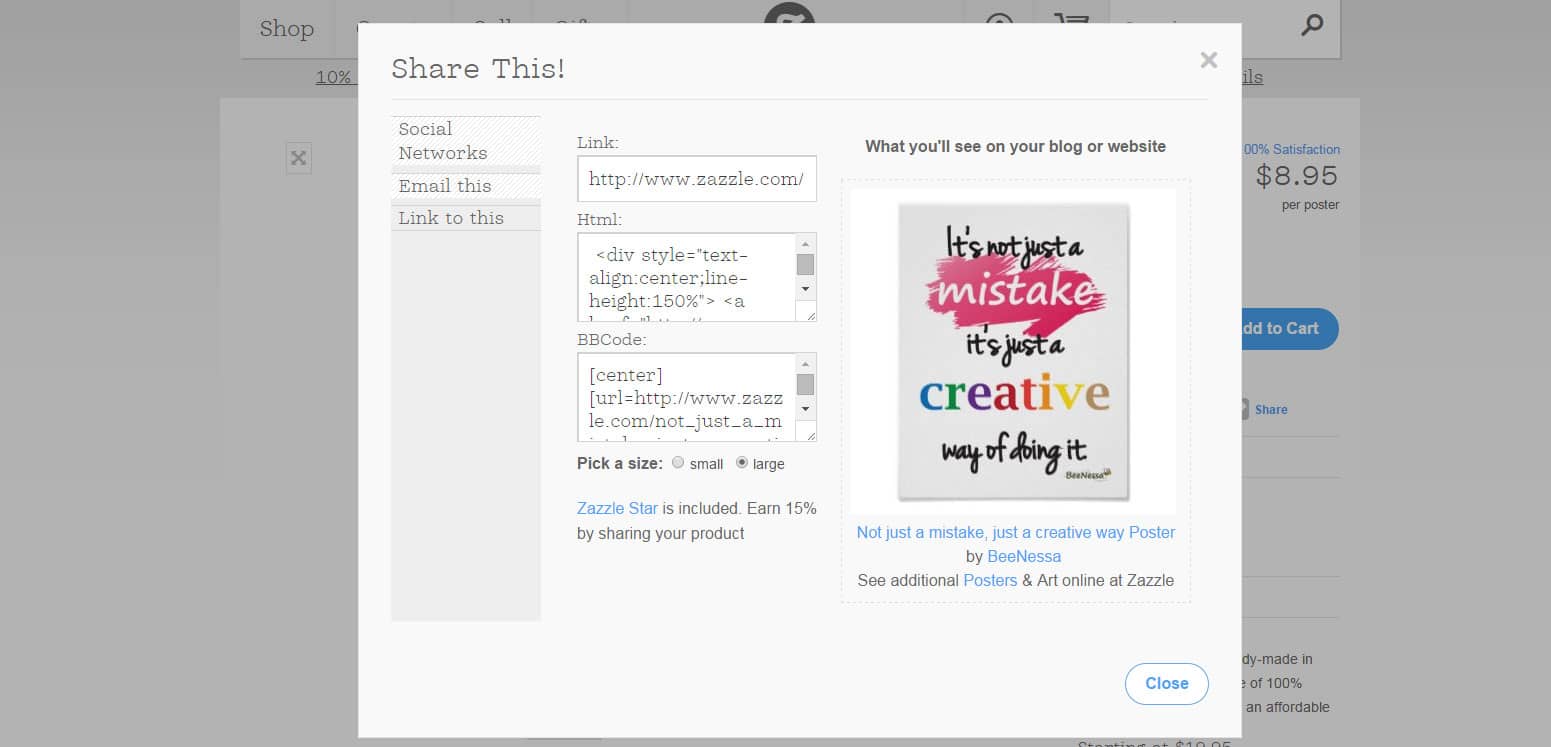 Switch back to the product on your website, and Paste that link into the Product URL section, pictured below again. Put in your Button Text, the price, and that is all you need for now. When you get really good, and add many more products down the road, you can start utilizing the other tabs such as the Linked Products and Attributes tabs. But for now, we are good with what we have in under the Product Data.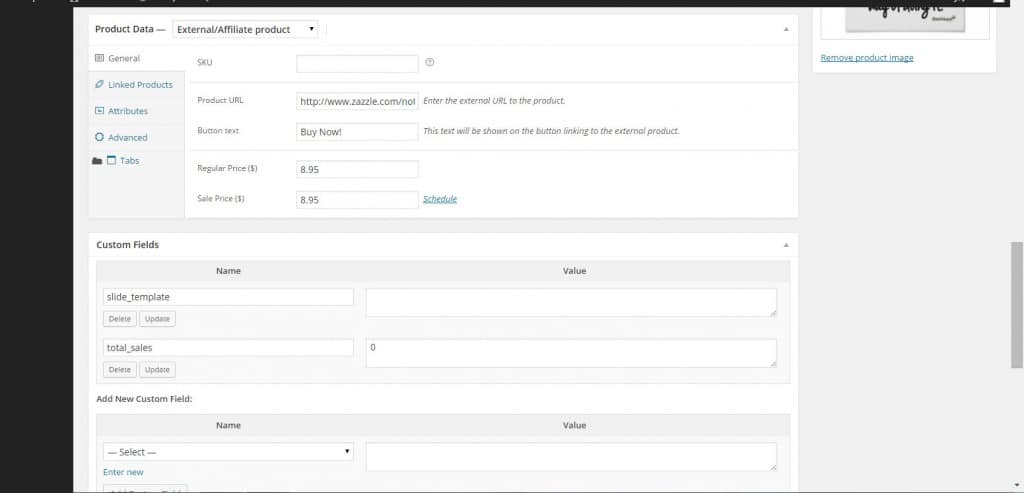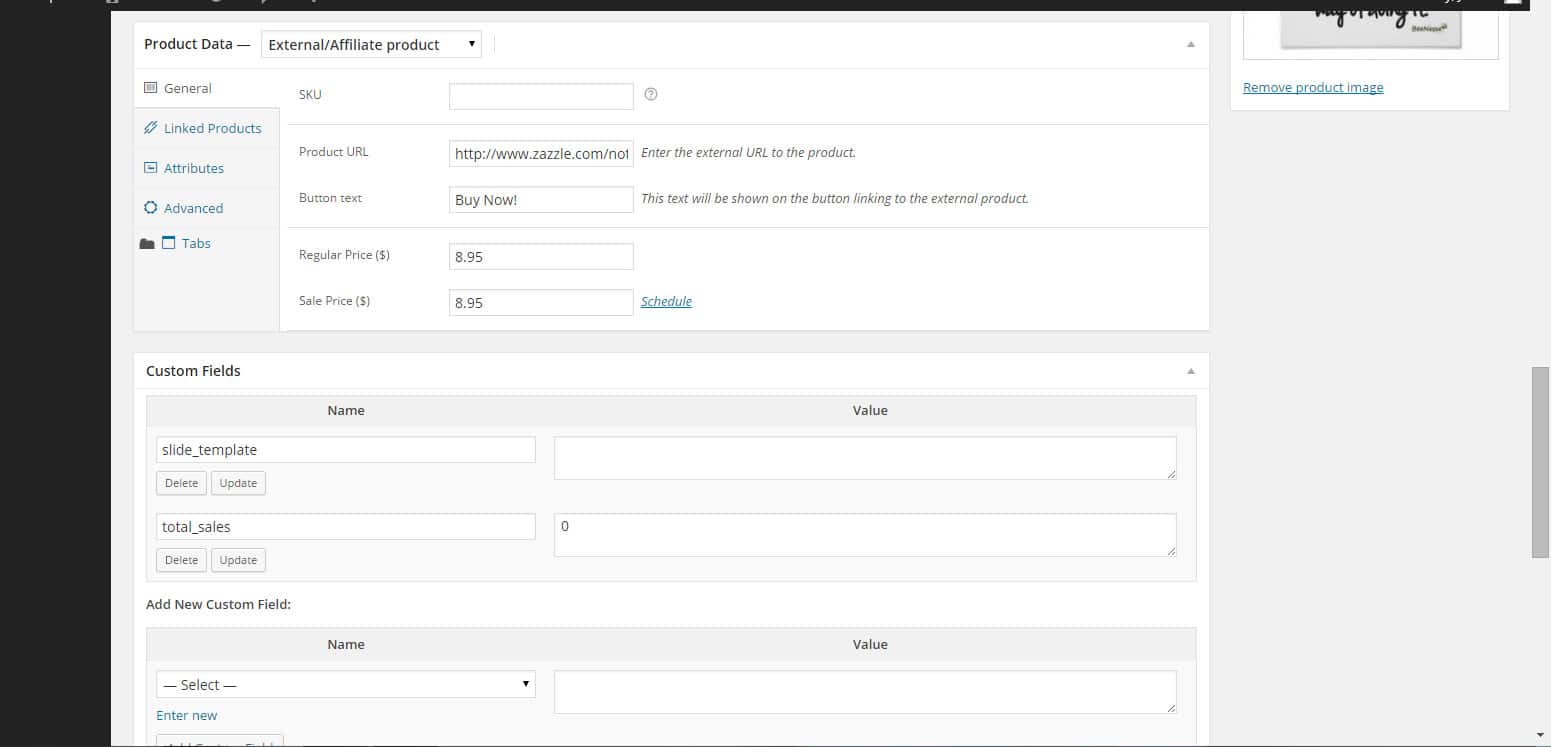 Next you can also add a Short Product Description, I always use this one as my main description. Depending on your WordPress theme, your product can show up differently, so more than most likely when we are done, yours will look very different than mine. It's best to play around with it, and add utilize the Product Short Description more or the first Product Description from one of the beginning steps.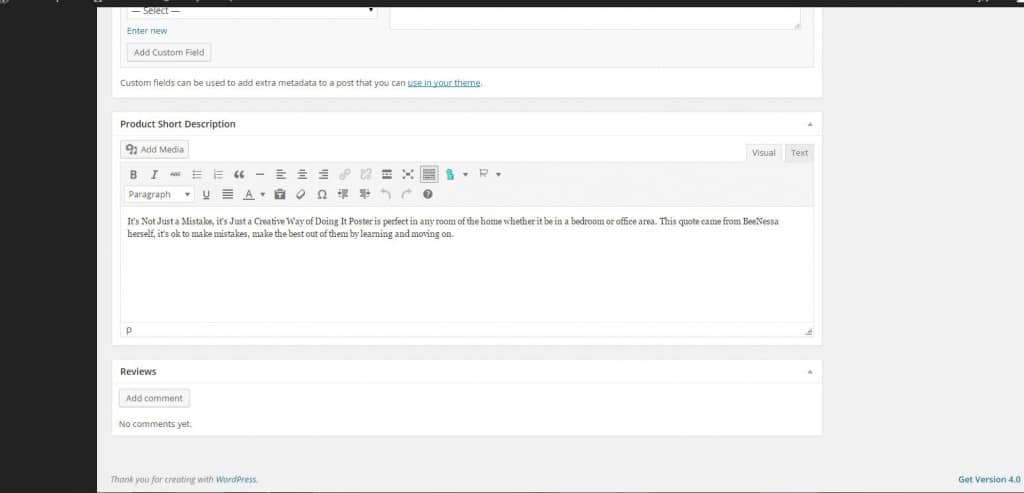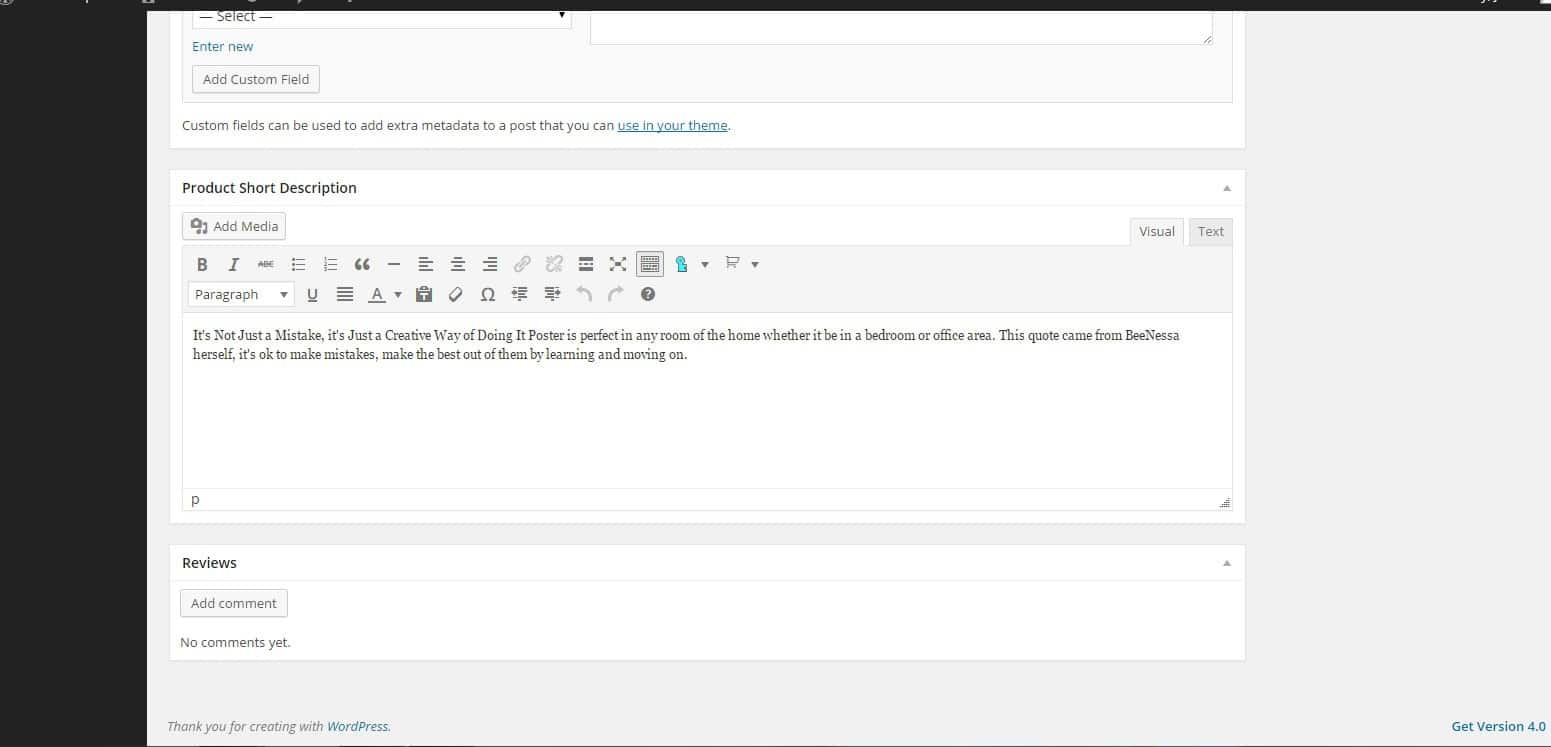 Once everything has been filled in, you are now ready to Publish, or Save Draft if you want to preview it before making it live on your website.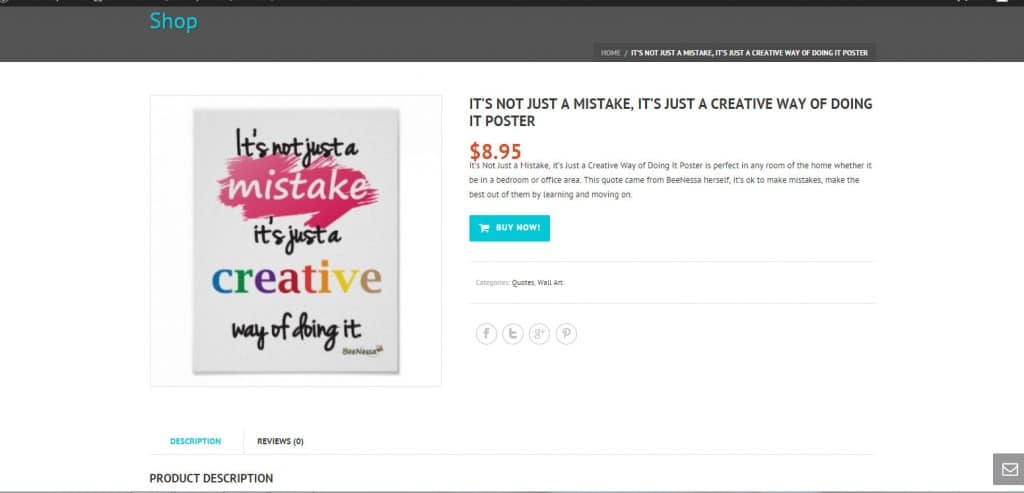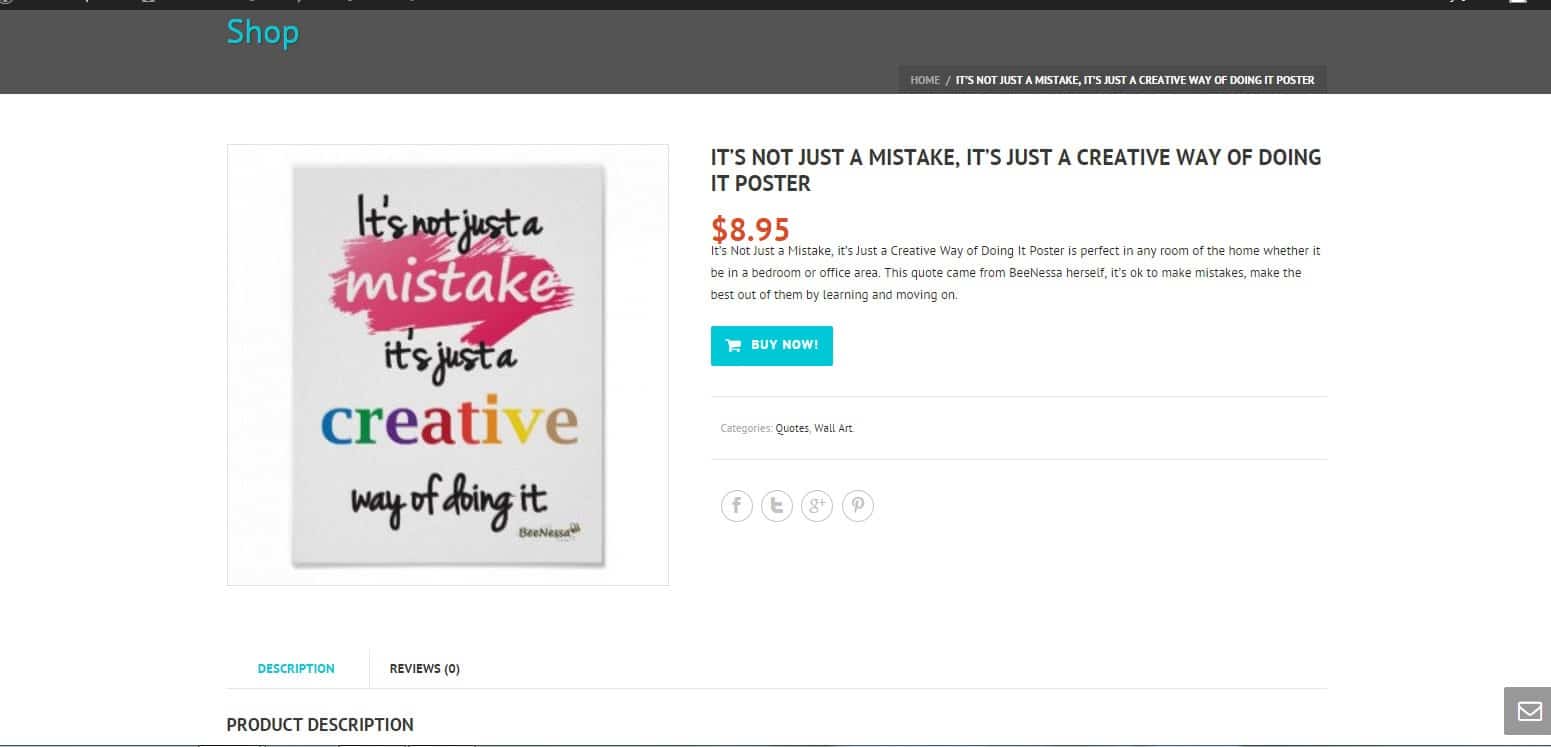 There you go, painless and easy right? This is by far my favorite way to create a quick shop on your website without having any stock of your own, all while showing off your designs for your audience to easily be guided to purchase on Zazzle. You can do this for any affiliate program you are working with such as eBay, Amazon, and much more as well.
Zazzle does also have their own tools to integrate Zazzle into your site with APIs, but if you use WordPress, I recommend using this method because of the simplicity. If you don't use WordPress, then it's work checking out their tools to help you integrate the products you create on Zazzle, with your website.
Tips? If you need additional tips on selling on Zazzle, check out my blog post here for ideas. Have a Zazzle shop? Please say hello and post it below, I would love to check out your designs!