Social networks are great for business or personal use to connect with people everywhere in the world. Depending on the social network, you can share your photos, videos, music, stories, reviews…the list goes on and on.
Searching social networks today, you usually will see the most popular, highly rated ones, but rarely do you see a whole great list if other social networks out there on the Web, some you may not have even heard of. Below is a list compiled of of 40 different types of online social networks for you to choose from, categorized. Please feel free to comment on any others I missed that you think are worth checking out.
Social Networks Great for Businesses and More:
Bebo.com connects you to everything and everyone you care about by combining community, self-expression and entertainment. Some of their features include Bebo Social Inbox and Lifestream Platform where you can connect and get updates from your friends from other social networks such as: Facebook, Myspace, YouTube, Flickr, Twitter, and Delicious.
Ecademy.com is for entrepreneurs and business owners to connect, support, and transact with one another to build relationships. They stand by the following values: openness, honesty, transparency, friendship & kinship, winning by sharing, and supporting business people.
Facebook.com appears to continue to remain one of the most popular social networks of today. Every day, every moment, people use Facebook to keep in touch with friends and family, upload all the photos they want, share links and videos. Easily join groups and "Like" pages of your interest.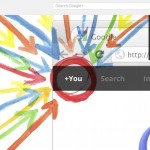 Google + allows you to sort everyone you know into circles such as business, family, friends, etc to best keep up with them. You can join video hangouts with up to ten friends at once and watch YouTube videos.
LinkedIn.com is a very large professional social network online. You can add new connections, join groups, find/offer jobs, find/follow companies, and even read the news.
Pinterest.com is the newest social network from this list. It is a virtual pinboard that allows you to organize and share all the beautiful things you find on the Web, simply by "Pin It" on your bookmarks bar. Easily connect with others who share similar interest.
Tumblr.com is a microblogging platform that allows users to find and follow blogs and customize what they want to share whether it be text, links, music, videos, photos or quotes coming from anywhere: phone, desktop, browser, or email. All displayed in one place, this is a great community to share blogs whether your own, or others you just enjoy reading.
Twitter.com gives you instant updates from your friends, industry experts, celebrities, and what's happening around the world through "tweets". Each tweet can contain up to 140 characters in length. Twitter allows you to follow people, be followed, mention someone, retweet a tweet, and direct message people.
YouTube.com is a popular video-sharing website where users can upload an unlimited amount of videos, view (both registered and non registered users), and share videos to other social networks, or a website. Users can add videos to their favorites and subscribe to receive automatic updates from a specific channel. Give videos a thumbs up or down, and even comment on it.
Social Networks for Connecting with Others with Common Interests:
Buzznet.com is focused on music, fashion, celebrities, and media. Connect with others, customize your own profile page, join groups, participate in polls, and share: photos, videos, music, links, and blogs.
CafeMom.com is a fantastic social network for mommies to join and connect with other mommies for conversation, advice, friendship, entertainment through groups, playing games, participating in polls, etc. Plus CafeMom.com always has tons of resources to benefit moms in any area imaginable.
CarDomain.com is specifically for auto enthusiasts with two million registered users, and 650,000 custom rides profiles. CarDomain.com has built the largest database tracking automotive enthusiast behavior and purchasing patterns.
Flixster.com is a great social network for the movie fans, who is not right? Create a profile to rate movies, actors, post your own review to movies, and find friends. Also learn new movies and television shows that are coming out, and maybe even view the clips for those.
GaiaOnline.com allows you to join to discuss anime, games, comics, sci-fi, fantasy, etc. Customize avatars, decorate a virtual home, play games, join forums, meet friends, and more.
Last.fm is all about music, and will track what you like to listen to. You can connect with other members who share common music interest as you. Get latest info on artists, concerts, and new music.
Meetin.org brings people together from all over the world to connect for fun, low-key events. This social network keeps you active with current posts for events, and it is ran by volunteers.
Meetup.com brings the virtual world out in to your life. Organize or join a group or groups of choice to meet up with people in real life. There are more than 9,000 active groups that get out to meet with each other in their own local communities.
Multiply.com is a social shopping destination with a shopping mall feel. Connects merchants with shoppers interested in all kinds of products and services whether it be clothing, jewelry, electronics, or appliances. Store owners can easily open a shop with unlimited storage for posting photos, videos, and blogs having to do with their products. Comes with the capability to use social media tools to spread word through their network of customers and fans, while shoppers can learn more about the products and share their opinions as well as experiences with each other.
MyLife.com combines personal connections with professional connections. Intended to eliminate multiple services by managing the most popular social networks and email accounts through a secure, simple dashboard. Connect by searching over 700 million profiles all in one place.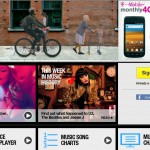 Myspace.com is now known for social entertainment online, powered by fans. Connects people to music, celebrities, TV, music, and games they love, and also to others with similar interest.
OutEverywhere.com connects you with gay people in your area, making it easy to connect with others with the same interests, and attend events. Perks include: detailed member profiles, photo and video galleries, personal messaging with unlimited storage, chat forums, etc.
Tribe.net is a social network centered on connecting you with what you are looking for whether it is a job, dentist, apartment, or a hiking buddy. You can find almost anything you are looking for by joining communities and connecting with others within your specific interest who can give you a review.
Wooxie.com connects people through micro blogging, macro blogging, and personal blogging. It provides many features for members such as: status updates, article submissions, photo gallery uploads, and even the option to make money with Google Adsense.
Xanga.com is a blogging social network. Join and participate in the site and earn credits which can them be spent on various things such as mini-pictures to post in the comments of a friend's blog. This site has been around for awhile and appears to continue to grow.
Social Networks for the Traveler:
CouchSurfing.org is an international non-profit network that connects travelers with locals from over 230 countries and territories around the world. Members connect from all over for cultural exchange, friendship, and learning experiences.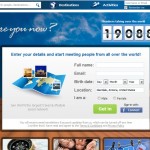 WAYN.com (Where Are You Now) is a travel and lifestyle social network community in 193 countries with over 15 million users. Connect with like-minded people based on past experiences, where you would love to go, and what you would love to do through destinations and activities on their site.
Social Networks for the Artist/Photographer:
DeviantArt.com is one of the largest social networks for artist to visit for inspiration or just to browse and admire. Grows more and more everyday with daily uploads of 160,000 of original art ranging from traditional media (painting and sculpture), to digital art, pixel art, films, and anime. Whether new artist or established artist, they can share their work within a peer community dedicated to the arts.
Flickr.com is a great way to share photos online with current and new friends you may find online whether displayed public or private, you decide. This site makes it easy to organize photos, display them, and share them on other social networks or blogs. If you are not already a flickr member and want to join, you will first need a yahoo account.
Instagram.com lets you customize your photos with coloring or borders before you post them to share with family and friends, plus you can also load videos on there as well. An easy way to find people with other interest, and their photos will show up in your stream. You can then comment or like the photo or video.
Woophy.com(World of Photography) Worded so nicely on their Website, it reads: The goal of Woophy's founders is to create an accessible, visual, current, democratic and collective work of art comprised of a database picturing our remarkable world. With the help of (amateur) photographers across the world we strive to ultimately cover every inch of our world map with images that represent the world's beauty and peculiarity from all different cultural perspectives. Users upload their photos into a free personal account protected by a password, or download pictures for personal use. User email addresses and passwords are not shared with any third parties whatsoever.
Social Networks Great for Connecting With Old and New Friends:
Graduates.com allows you to stay in touch with friends from elementary schools all the way up to universities from over 250,000 schools, connecting members through joining schools, photo sharing, lists, discussions, and wall postings.
Hi5.com allows you to make your own profile, share photos, chat, flirt, play games, socialize with friends, and make new ones. A fun social network to connect with new friends on a daily basis.
Friendster.com is an online social network providing free games for its members. Users are allowed to create avatars, discover new worlds, enjoy games and meet new people. Prides itself in delivering easy-to-use, friendly and interactive environment for its users.
MyYearbook.com is a fun and friendly social network that brings current and new friends together to connect play games. Through their games you can either receive Lunch Money or support causes.
Ning.com offers the capability to create your own social network to bring the people you want together. You can choose your own look, feel, and social integration. Lots of opportunities to build in the direction you want it to go.
Orkut.com is an online community by Google; helps maintain and establish new relationships with pictures and messages. Easily find new people who share your common interest and hobbies.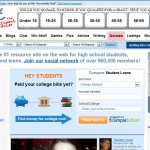 Student.com (The Student Center) is a resource site for high school students, college students, and teens with over 960,000 members coming together to share information on different colleges, loan resources, and degrees. You can earn points by browsing around the site, playing casino games, and use them for prizes from their auctions.
Tagged.com has a very familiar social network feel when you visit their site. It is simply a large growing social network to meet new people on. They make it easy to meet new people through friend suggestions, profile browsing, group interest and much more. There are over 300 million members, plus 20 million monthly visitors. Anyone can join to meet one friend, or a million friends, or even to meet that special someone.
Social Networks Great for the Reader
LibraryThing.com is a social network for book lovers. Easily create your own catalog by entering what you're reading or your whole library. This is a community of over 1, 300, 0-00 book lovers and you can connect with those who like to read what you like to read.
LiveJournal.com is an online journal service with user interaction. Write your own journal entry and choose which security level to use to restrict visibility, whether you want the public to read your journal entry, or keep it private where you are the only one that can read it. Interact with the LiveJournal community by using your "Friends page" to keep up with your favorite journals, allow comments on your entries, or on the entries of others (great way to start conversations), or meet people by participating in "communities".
I have actually visited all and joined most of these social networks. There are so many more social networks out there, especially if you look at the social networks targeting users outside the United States. The list goes on and on, and will always continue to grow. Like I said, if I missed any good ones, please leave a comment of which one, and maybe even a little bit about it, and I'll be sure to check it out.