While Christmas shopping online I came across some awesome desk gadgets I wouldn't mind having on my desk. Then I thought, hey, some or most of these are very nifty for other people who work at their desk like me!
These also make great gift ideas for bosses or office secret Santa's, get creative with them, and have fun.
Need an Awesome Desk Gadget? Here are 16 You Must Have!
Clip on Drink Holder-DCI DrinKlip Uni Desk Gadget
Comes in black, blue, red, and white colors on Amazon, if you don't mind which color you get, this could be one of the cool desk gadgets to add on to it. Easily attaches to any desk, tabletop, or shelf. Not only can it hold your drink, but it can also hold your phone or other small items.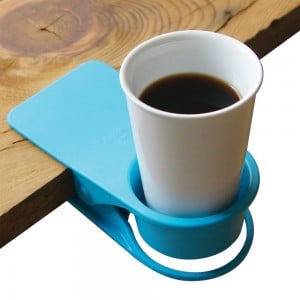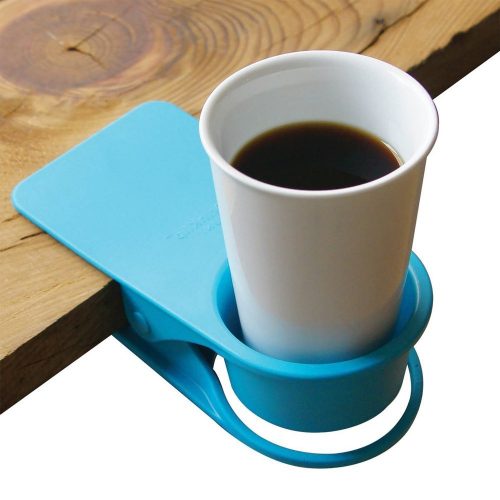 Newtonian Demonstrator Desk Gadget
There is something soothing, and entertaining about momentum and kinetic energy. This demonstrates Newton's Third Law which states that every action there is an equal and opposite reaction. Simply lift and drop the ball and watch the laws of physics help get you through your day at the office.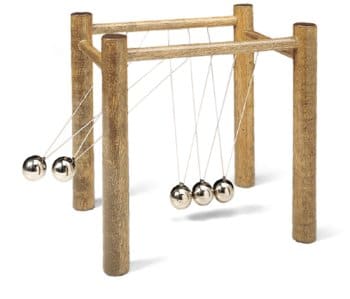 eForCity® Cable Clip Organizer Desk Gadget
We all need a tool for those pesky cords to keep them in line. Not only for cords, but they will also hold your pens. No more scattered cords, get these nifty desk gadgets to add some organization to your every day life.
SUCK UK Floppy Disk Sticky Notes Desk Gadget
Who remembers these?!?! I do I do! What an interesting conversational piece when these neat sticky notes are on your desk, or when you stick a note on a stack of paperwork. What a great way to embrace the times while displaying a cool desk gadget.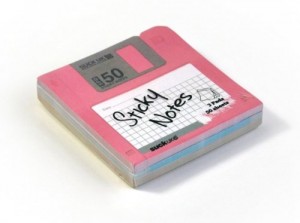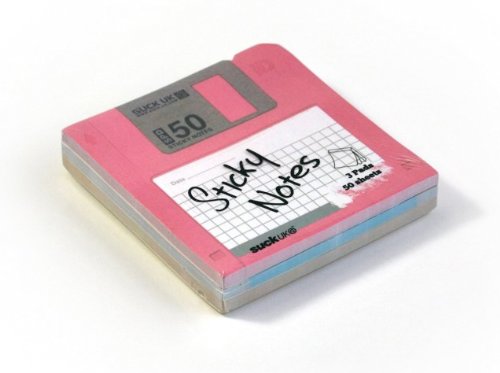 MoMA Perpetual Calender Desk Gadget
What a neat way to keep track of the date plus you can use it year after year. You can manually move two magnetic balls, one to mark the month, and the other to mark the day. You can either hang on the wall or keep on the desk.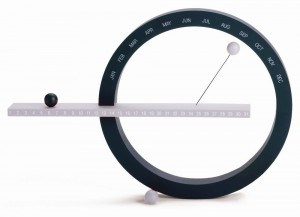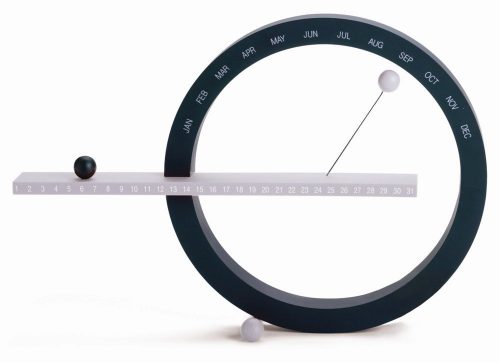 Kalifano Kalifano 3-in. Gemstone Globe Paperweight Desk Gadget
The office can be a little breezy at times which means you need something to hold down the papers. Why not choose a stylish and cool paperweight to do the job. When this weight is not holding paper, it makes a charming desk gadget to admire.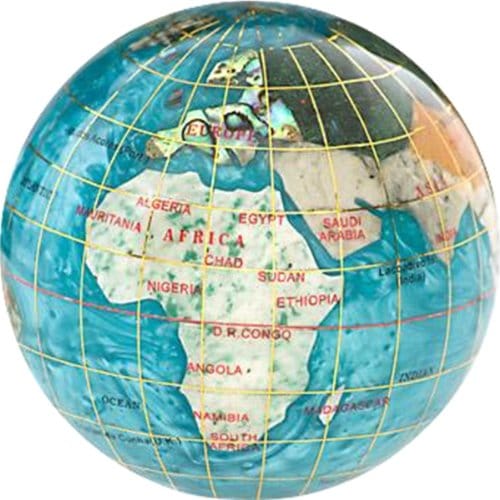 Bamboo Multi Device Charging Station and Cord Organizer for Smartphones Desk Gadget
Treat your electronics right and charge them in style with this cool desk organizer charger. Perfect for smartphones such Apple or Android, plus iPads fit in this station as well. Made from eco friendly bamboo and micro lined on the bottom to prevent scratches.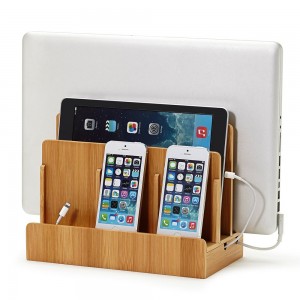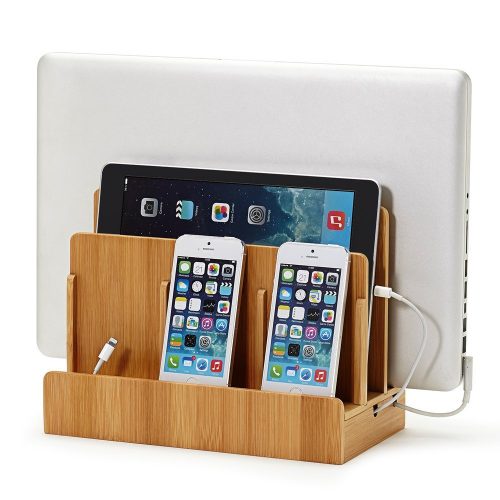 Eco Staple Free Stapler Desk Gadget
Not like any other stapler I have ever seen. This cool desk gadget staples up to 5 pages and creates no waste! Safe for kids and eco friendly, can't beat that! See if anyone in the office can guess what this is, I didn't know what it was at first.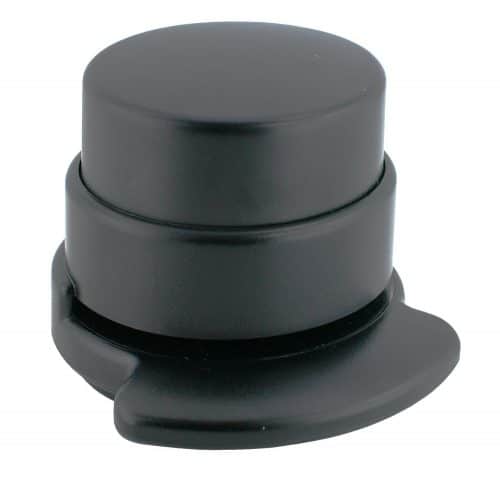 j-me Big Head Memo Pad Desk Gadget
This desk gadget is too cool! Perfect for writing yourself a quick note that you can easily wipe away when you do not need the little reminder. Plus how cute to have a big headed little person chilling on your desk.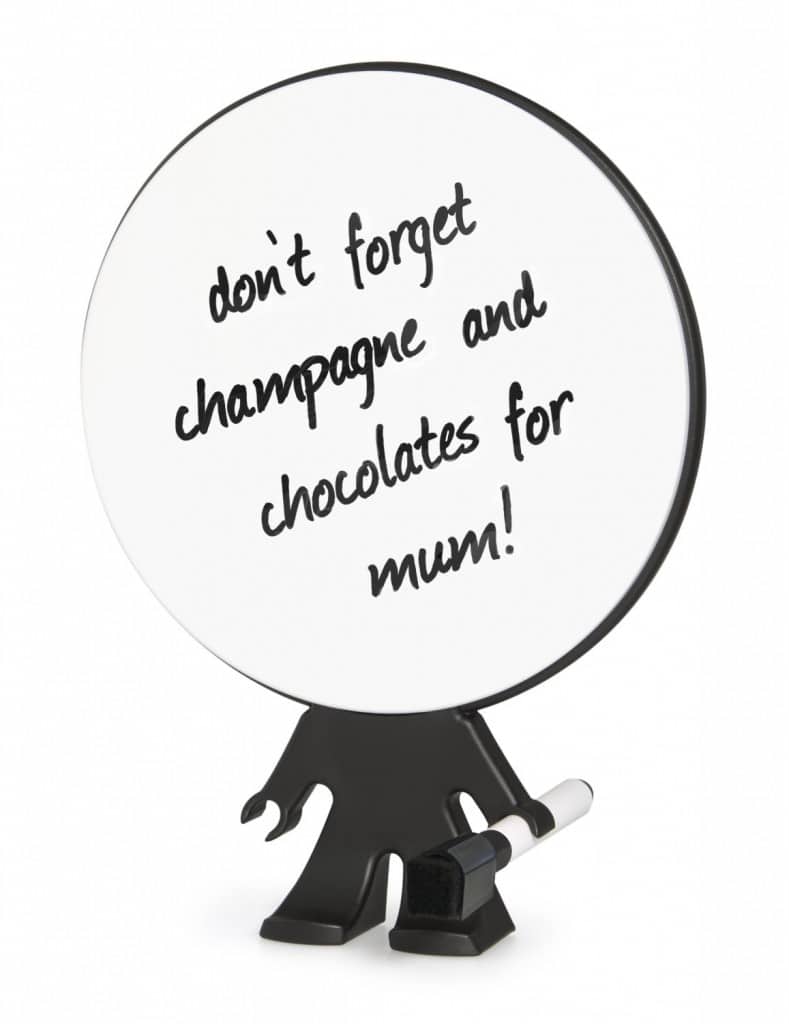 Not even super cool, but super cute, you can't pass this desk gadget up! An awesome way to hold some of your pens and pencils, plus has a magnetic mouth to hold the paperclips plus a small little storage area in the back for whatever else you may need it for.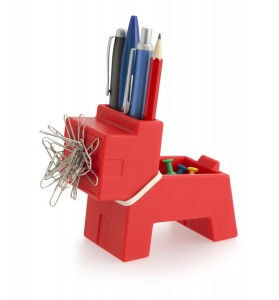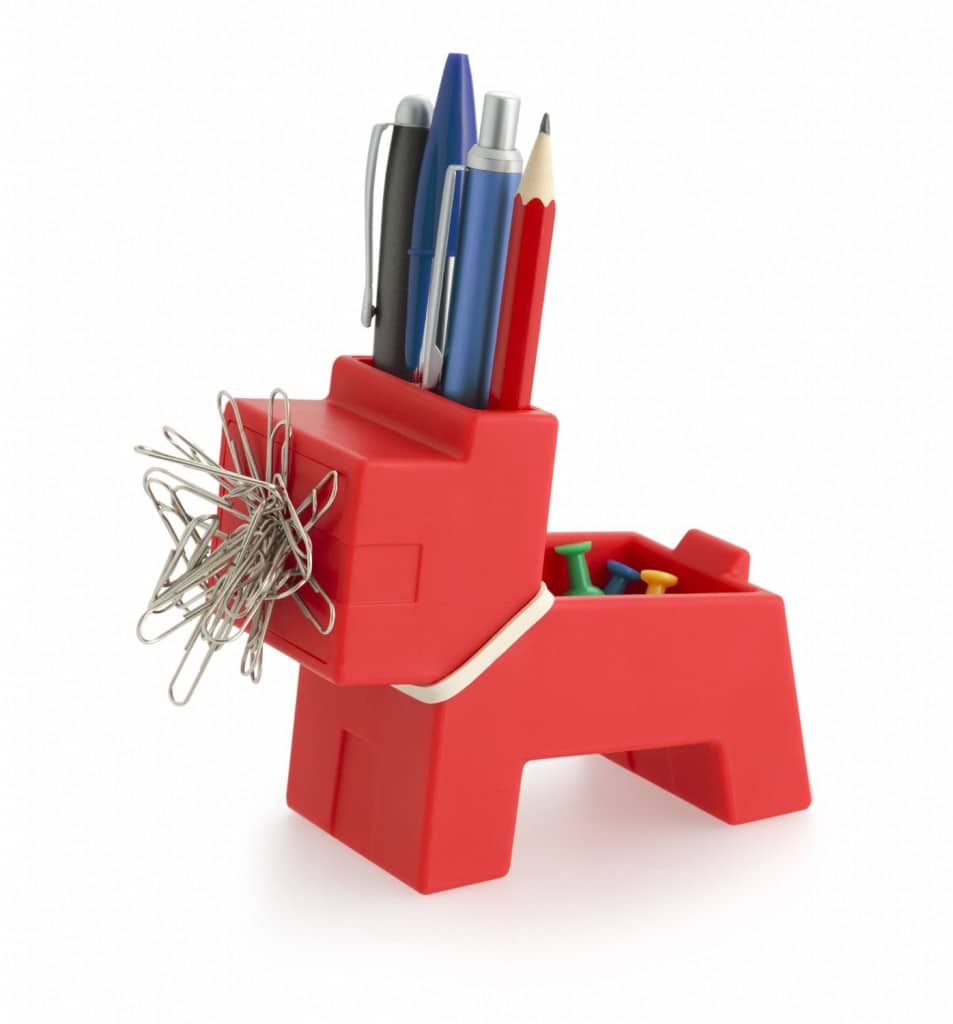 Message in a Bottle USB Flashdrive Desk Gadget
No more boring usb flashdrives, get this cool message in a bottle to add some character to your desk while holding important files. In a real glass, and the usb is hooked to a real cork.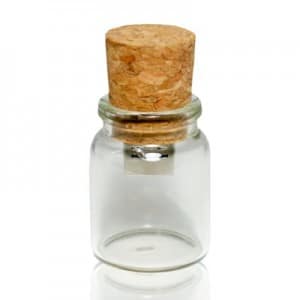 Fred and Friends LEAFKEEPERS Cable Ties Desk Gadget
What a clever way to not only tie all those pesky cords in one spot, but will also dress them up. Zip ties have always been the way to easily clean up those cords, and keep them organized, but if they are out on the desk, why not make them look like lovely vines. Comes in a set of 12 ties.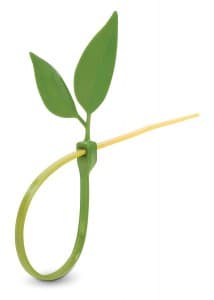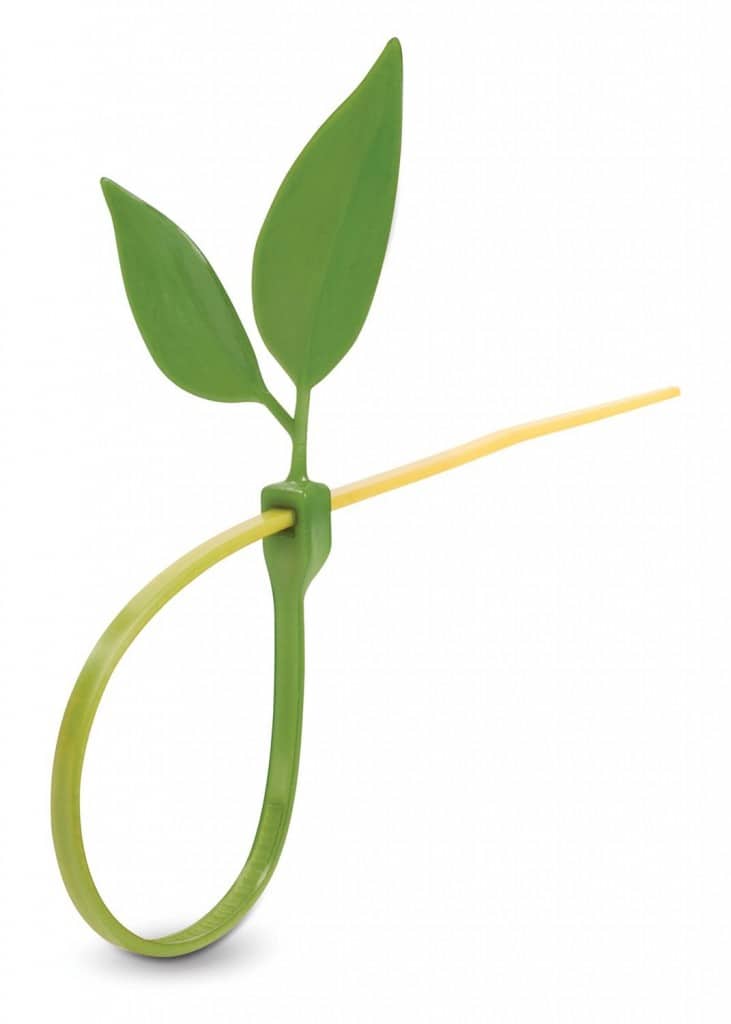 Ouija Board Mouse Pad Desk Gadget
Now depending on where you work, some may take offense, or get a little spooked out by this mouse pad, but having a cool mouse pad on your desk can dress up the desk area. This cool desk gadget will certainly catch the attention of others and with a moving mouse it's perfect!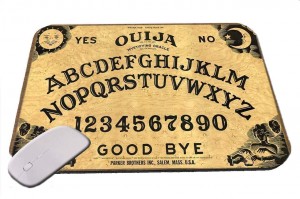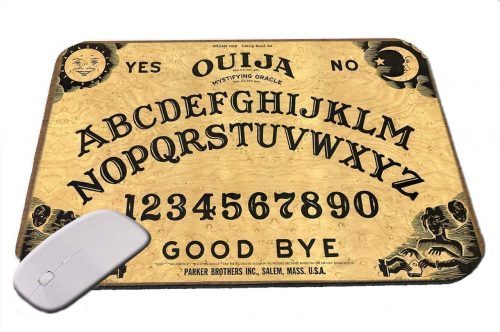 Octopus 4 Port USB Hub Desk Gadget
A great 4 legged Octopus that contains USB ports, the only one I know, in a bright orange color to stand out on your desk. Who doesn't need extra ports all the time right?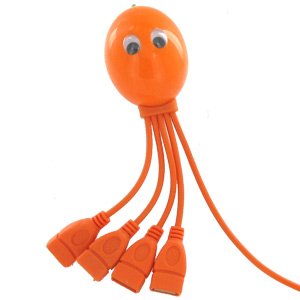 Arctic Breeze USB Desktop Fan Desk Gadget
Keep a little cooler at your desk with this neat USB desktop fan. Speeds are adjustable and neck will move around to get in position you want. Rubber padded on the bottom to easily stand on the desk on it's own.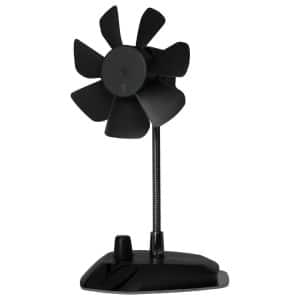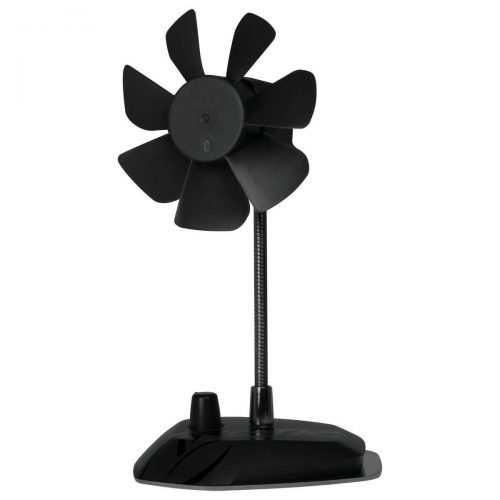 Another soothing desktop gadget to calm the nerves or take your mind away from work for a moment. Meditation can be great for the work environment so why not create the atmosphere for it.