Finally after being a member since 2006, I've finally decided to do a MyPoints review. MyPoints.com pays you in gift cards, cash, travel miles, or you could generously donate your money too, for completing more than just surveys. It rewards you in points for doing online shopping with over 1,000 online merchants, play games, book your travels, print coupons, search the web, and my favorite, read emails.
**This post contains affiliate links & I will be compensated if you make a purchase after clicking through my links.
MyPoints Review – Quick overview of my personal account
Below is a screen shot of how much lifetime earnings I've received from MyPoints. Not bad at all since all I really do is read my emails and occasionally do some online shopping through MyPoints. A recent MyPoints review I read the other day, their account had a lifetime earnings of over 100,000 points!!! So keep in mind when reading this MyPoints review, the potential you can make with them every single month.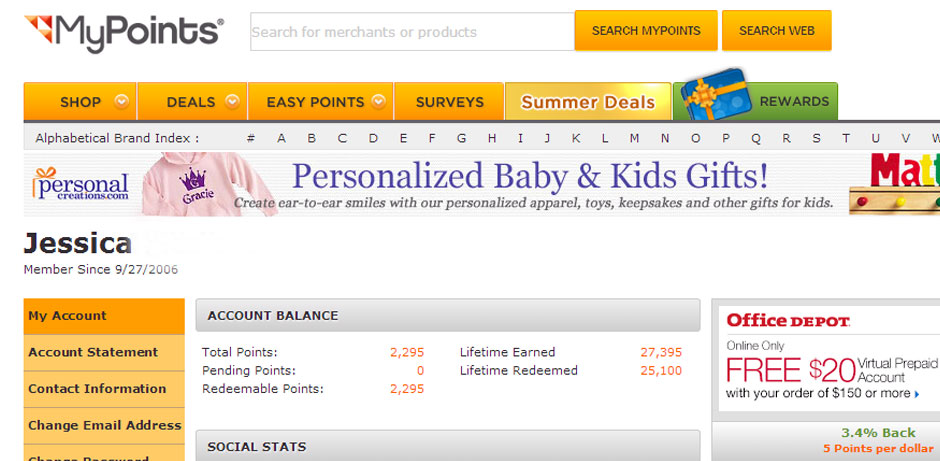 How I personally make money with MyPoints. For me, I use MyPoints as a very passive way to get free gift cards from them once a year. I cash my points out  in November so I get my gift cards back in plenty of time to give them away as Christmas gifts. Here is my last November's reward redemption, and this is just from reading their emails (I did not do a lot of online shopping that year):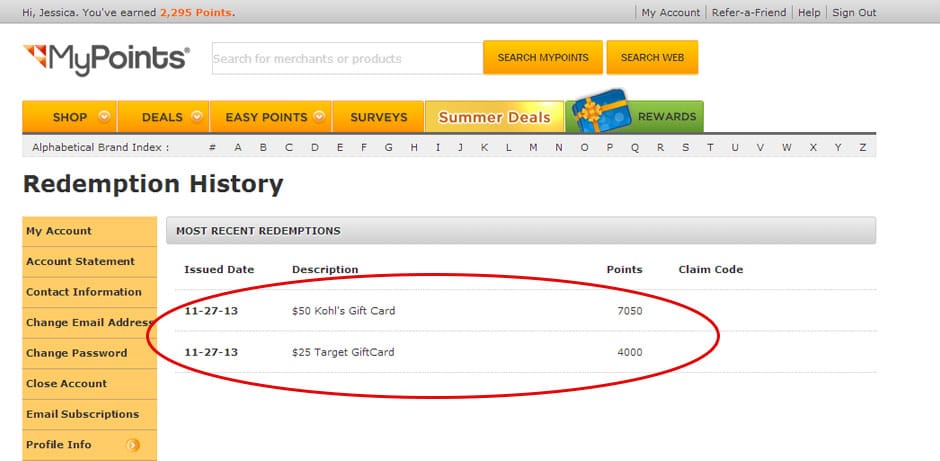 How MyPoints Rewards Work. When I first started with MyPoints years ago, and was finally able to cash out my points (I was stoked), I remember it taking 5 or 6 long weeks to get my gift card! I think it was a Walmart or Target gift card. Now, when I cash out my points for gift cads, it only takes about 2-3 weeks to receive them, yay! Plus I just noticed some of their gift card retailers now offer e-gift cards, so I can imagine with those it will be even quicker to receive. Recently in the last few years they also started offering the Paypal cash outs, they did not use to offer that. Although this is a nice choice to have, I never choose to cash out through Paypal because it uses more of my points then if I were to just cash out my points for a gift card. Here's an example I found off of MyPoints.com:
*$50 Paypal cash out requires 8,950 points, when a  $50 Walmart Gift card only requires 7,800 points.
MyPoints Refer-a-Friend. To me their referral process is a little bit of a bummer because you do not get your own unique referral ID link to promote MyPoints with. You refer people by inputting their email addresses through MyPoints and send it out through there, or you can also link and share to your Facebook, when someone clicks and joins from your Facebook link, you also get that credit. I think using Facebook is very effective when it comes to bragging about getting paid or if you have a gift card coming your way. For example I'll post $50 Kohl's gift card coming my way for just reading emails" or something like that. Whose attention would that not attract? Once you do get friends to join, you get a percentage of their points they earn, plus there are additional bonuses when they reach a certain amount in online merchant spending.
MyPoints Mobile App. They do have a free mobile app, it only has two stars in the Apple store based off of 7 MyPoints reviews, but I have the app and I personally think it works fine. It's pretty basic put, here is a screen shot of what it looks like: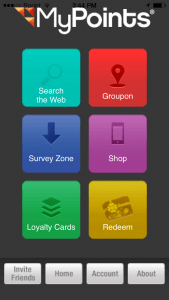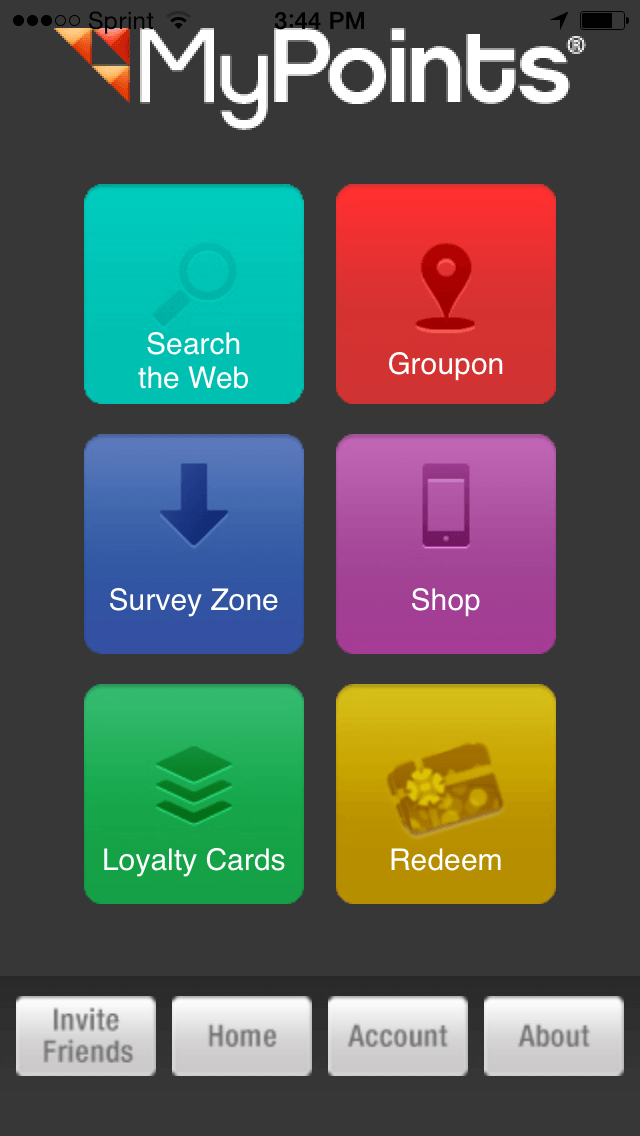 MyPoints Score. The MyPoints Score is a new feature you can add to your browser that will notify you when you while doing online shopping to let you know you are on a website that you can earn points with if you make a purchase. Sometimes people like myself, will forget to go through MyPoints when purchasing items online, to check to see if that is a participating retailer to earn points with purchases, making this tool very useful!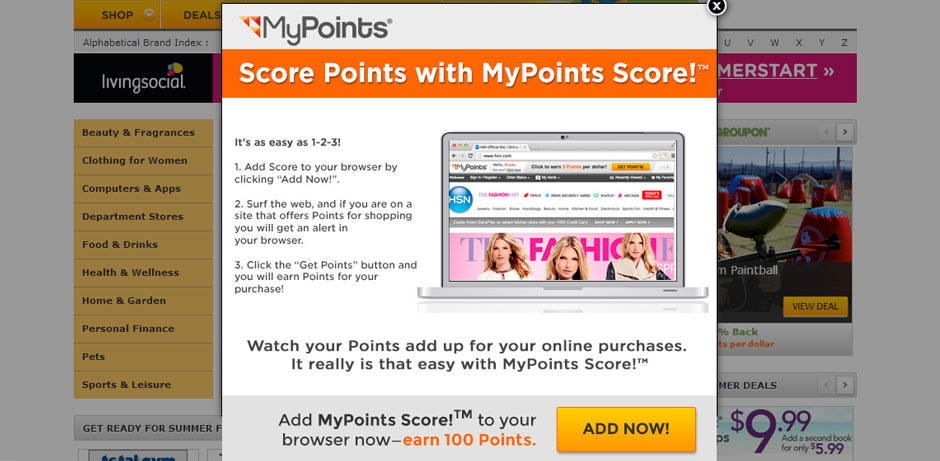 MyPoints Review: So can MyPoints make you a lot of money?
That depends,  it's up to you how much you make with MyPoints. Before joining, a MyPoints review I read said they get gift cards right and left every month. Now that I am a member, I can see what they are talking about. You have the potential to make alot of money, or gift card rewards with MyPoints every month by:
Participating in all their surveys. They will even reward you in points if you do not qualify for one of their surveys.
Online shopping through MyPoints. They offer many many big retailers you probably already shop at. You can even earn points for purchasing Groupons through MyPoints.
Play games. They have tons of addicting cash, downloadable, and casino games to choose from.
Use MyPoints as your search engine and get points.
Refer your friends through email or Facebook.
Register for all their free offers.
Print and use their coupons.
Like them on Facebook and participate in all their contests.
And do what I do to earn points, read all their emails they send you on a daily basis!!!
I hope you find my Mypoints review to be beneficial, I recommend everyone who wants easy and free gift cards or cash to join MyPoints, even if you are already a member of other survey sites, which I am too. I recently wrote a post on some of the Best Survey Sites here if you are interested in other credible survey opportunities. This has been such a passive way for me to get these nice little extras. Again like I said the main way I earn these is through just reading their daily emails. Occasionally I do order items online through MyPoints and will earn extra points from them that way too.
Do you use any survey sites, if so which one is your favorite? Do you have a MyPoints review you'd like to share? I would love to hear about it took, please leave a comment below!