Microblogging is a great idea to do as often as you can for your website or blog. Just another way to easily get your site out there and noticed while networking with people around the world.
What is microblogging? Microblogging is similar to regular blogging, but in a smaller content or file size, and can be in the form of text, images, links, or short videos. When you write a blog, you will typically want to make sure it contains a high amount of quality content. Websites or blogs will usually use microblogging for a brief review or overview from their main blog to help drive traffic to their site. Many of the microblogging sites listed below may also be considered social networks, but contain features that also make them microblogging sites.
 The Top 5 Free Microblogging Sites:
Twitter allows users to send "tweets" as messages of up to 140 characters in text form, and can also post pictures or videos as many times they want during the day (be sure to keep them unique, no spam). A great way to drive traffic to your website or blog by "tweeting" a short message with a link to a new blog post with either a quote or the title from the blog post.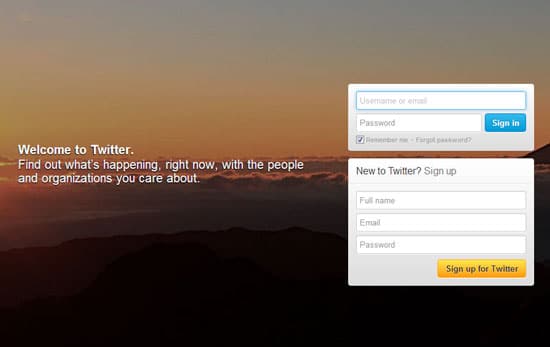 Tumblr is a smaller blogging platform version to keep its microblogging site status. Allows it's community of users to post text, images, music, videos, quotes, or links in a smaller format and lays it out nice with customization options for you to choose from. A great free microblogging site to use to write a short snippet about an upcoming blog you have in mind or an entry related to a current blog post. Follow other blogs that may interest you and maybe even find inspiration within those.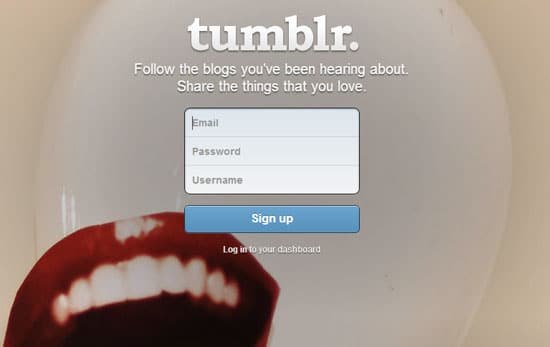 Dribble is a great microblogging site to for website developers and graphic designers to show off their work and current projects. Users can post their work and get feedback, or ask questions and get advice from a community of people in the same field of work you do. A great way to get inspiration and ideas on how to improve your work, all benefiting your website or blog by raising awareness for it each time you participate in this microblogging site.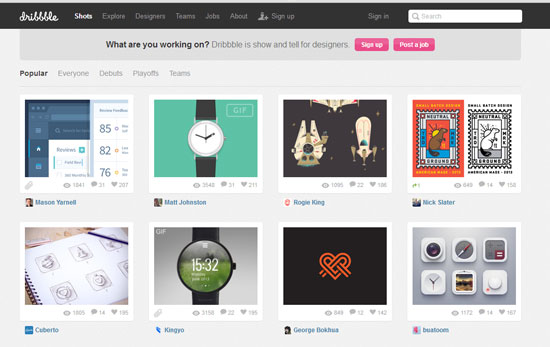 Forrst is similar to Dribble, this is an ideal microblogging site for the graphic design artist and website developers. Users can create short post sharing their new work to a community of "Forrsters" to receive honest feedback on what they like or ways on how to improve it. They can also share a question or a problem they need help or advice on for a project. Keep in mind you do need to "invite" yourself to join, simply fill out a their form, and wait for them to approve it, I believe you need 3 votes from the Forrst community. A great way to share your website or blog and let the community know what you do, while getting feedback on images or products you display on your site.
Plurk is a simple mircroblogging site that allows you to quickly share news post, pictures from the web, and videos. Interact with the community and get feedback by votes, comments, and users can share as well your post as well. A great way to get the word out about a new blog post.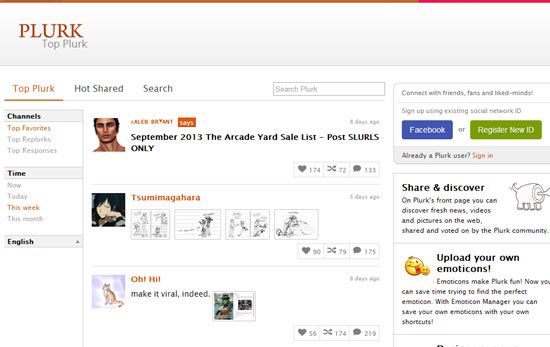 In addition to these top 5 microblogging sites, there are social networks such as Facebook, Google +, Pinterest, and others that may contain microblogging features through posting text, images, and brief videos. Who knew, this whole time you thought you were simply updating your status, but you could have technically been microblogging from the start!
Do you have any favorite microblogging sites that I didn't list? Let me know…