The next step after my main list of hashtags (Top Hashtags to Use for Blogging, Graphic Design, Web Design and More), influenced me to write about hashtags for each day of the week to include in your social media. My previous list included the most popular, generic, and main list of hashtags you see across a lot of the most popular social media sites. Now this list is a step up to narrow descriptions of your post even more to widen your audience of social networkers.
My personal experience with using hashtags has proved just how important it is to include hashtags in each and everyone one of your social media posts. I've seen a huge difference between including hashtags and not, using the hashtags always help boost the post much more.These hashtags for each day of the week are perfect to use on Instagram, Twitter, Facebook, and Google +.
Keep in mind you can actually mix up some of these hashtags for each day of the week. For example you can blend #MotivationMonday to #MotivationWednesday or #SundayFunday to #MondayFunday (because we all know Mondays are so much fun!) or even switch around the words like the #FridayFact to #FactFriday. Try it and see which posts become more popular over the others by hashtags you use. Be careful though not to overload your social media posts with too many hashtags. The main idea of your post could get lost with all the hashtags so use a couple at a time.
Start using these hashtags for each day of the week: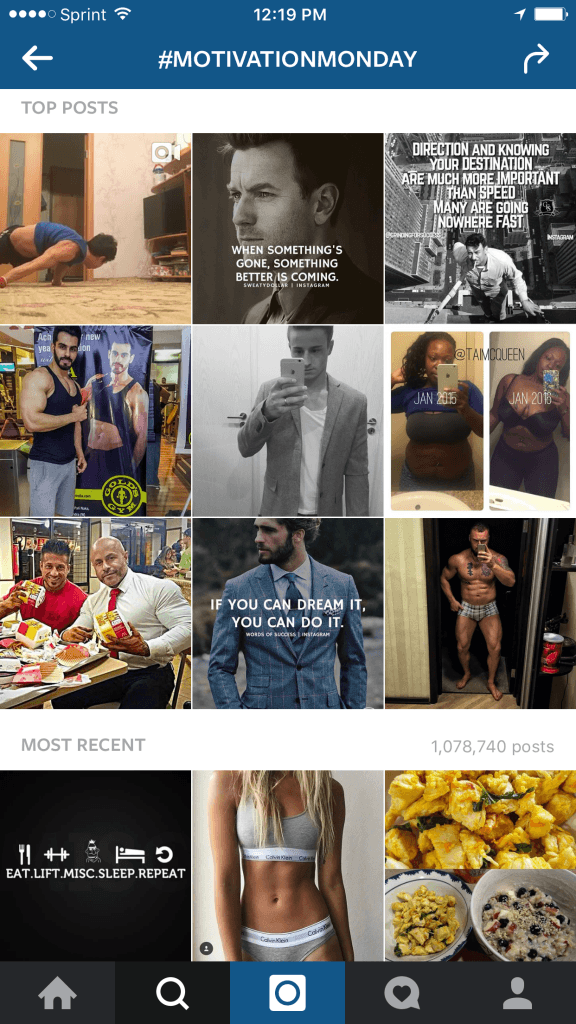 #MondayHashtags:
#MotivationMonday
#MCM or #ManCrushMonday
#MondayFunday
#MusicMonday
#MountainMonday
#KittyLoadMonday
#MeowMonday
#ManicMonday
#ManicureMonday
#MondayBlues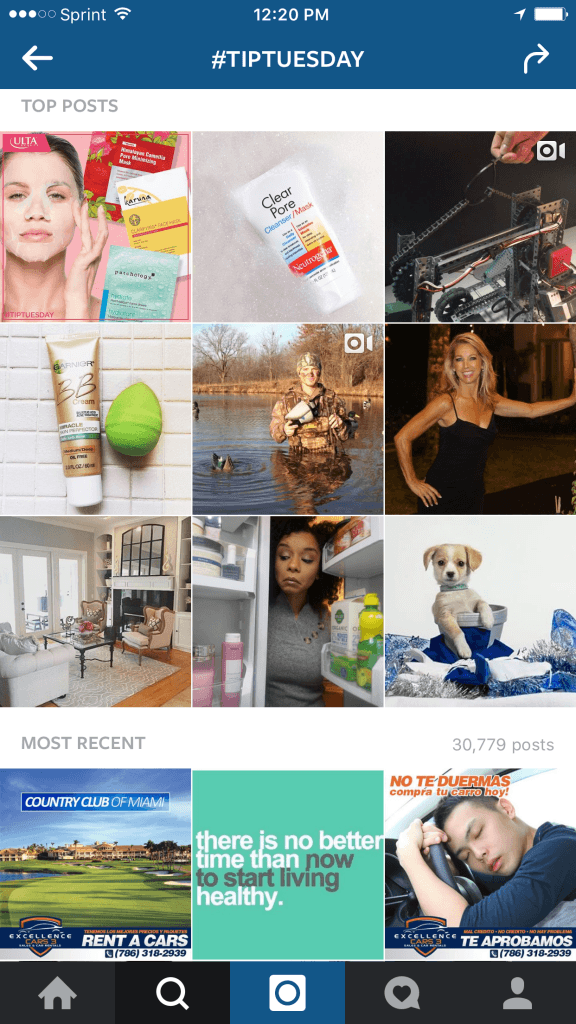 #TuesdayHashtags:
#TuesdayTreat
#TransformationTuesday
#TongueOutTuesday or #TOT
#TravelTuesday
#TipTuesday
#TuesdayBoozeDay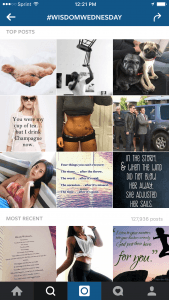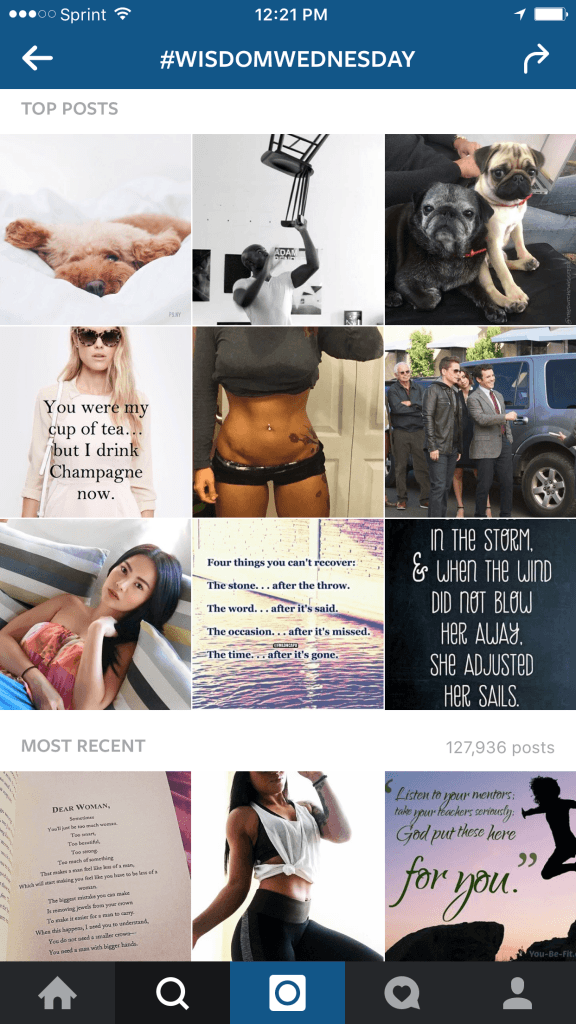 #WednesdayHashtags:
#HumpDay
#WineWednesday
#Women2Follow
#WellnessWednesday
#WomanCrushWednesday or #WCM
#WisdomWednesday
#WayBackWednesday
#WonderfulWednesday
#WaterfallWednesday
#HealthyHumpDay
#WoofWednesday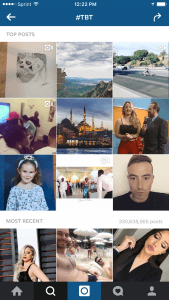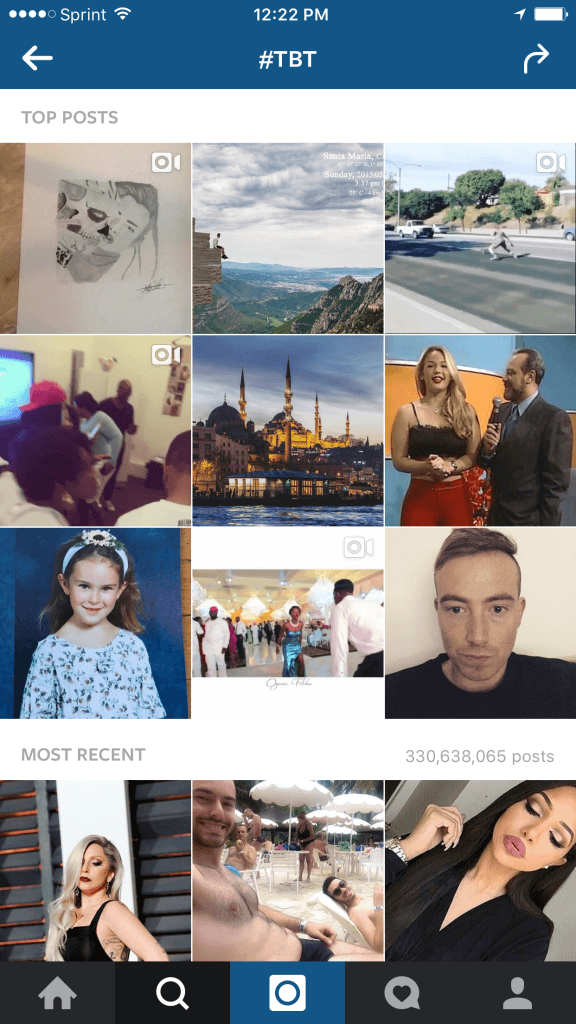 #ThursdayHashtags:
#TBT or #ThrowbackThursday
#ThankfulThursday
#ThirstyThursday
#Thursdate
#ThursdayFunDay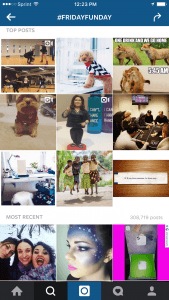 #FridayHashtags:
#TGIF
#FF or #FollowFriday
#FBF or #FlashbackFriday
#FridayFunday
#FridayReads
#FridayFact or #FactFriday
#FridayNight
#Friday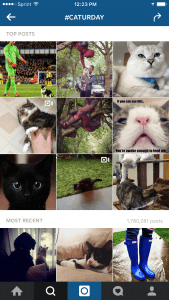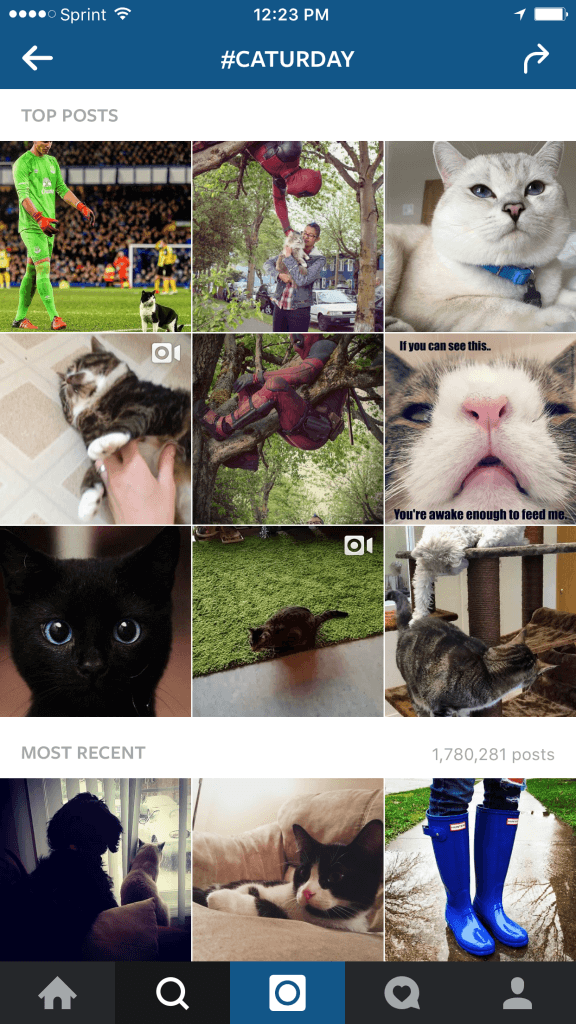 #SaturdayHashtags:
#SocialSaturday
#Caturday
#SaturdaySwag or #SaturdayShenanigans
#SexySaturday
#SaturdayNight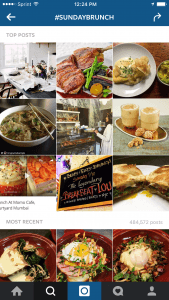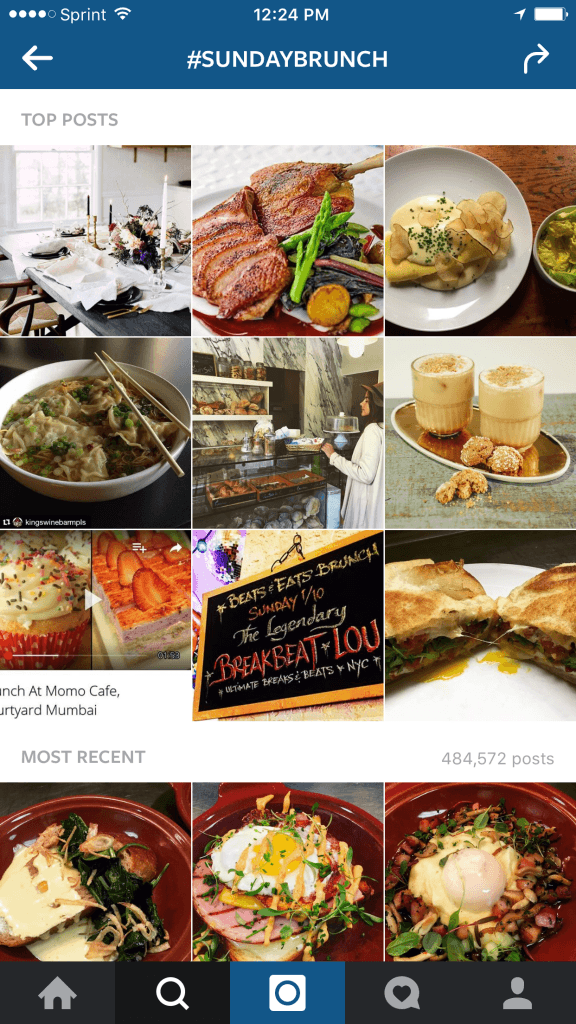 #SundayHashtags:
#SundayFunday
#SS or #SelfieSunday
#SinDay
#CatBoxSunday
#SundayBrunch
#LazySunday
I recommend always checking out the trending sections of each social network every day if you can. Random popular hashtags change everyday due to the ever changing culture and events around the world. For instance, when the powerball was up to $1.3 BILLION, #powerball was an extremely popular hashtag. Another example was for football playoffs, well you guessed it, popular hashtag was #playoffs. By keeping up with the trend each day, you can plan on posting around those hashtags as well, if you have a post you can tie in with that specific hashtag.
I think all these hashtags for each day of the week are pretty self explanatory, but if you come across any questions regarding the meaning to any, please let me know. For each post you make on social media, such as Twitter, Instagram, Pinterest, Facebook, and Google +, you should be including a hashtag. I've been able to compare first hand the difference between posting a social media status with and without hashtags, and come to the conclusion hashtags boost the posts so much more and is seen by more people interested in that specific hashtag. Think about it, do you want to read every post that comes through Twitter and Instagram when you are exploring, no you want to read what YOU'RE interest in right? That's the beauty of hashtags.
Please remember when using hashtags, only use the ones relevant to your post. It is so annoying when I see a post on social media with a hashtag that have nothing to do with it. You want to attract the right audience to read your post so match them up the best you can.