Feeling inspired and ready to take the next step in actually writing and creating a blog? All you need to start out is determination, originality, inspiration, and basic grammar, which deep down, anyone can find these qualities within themselves if  they really want to.
Place yourself in an environment where you can get and keep your inspiration, keep a journal with you to jot down your notes, and find a topic to reach out to the audience you are looking for. Bring out your unique side and maybe combine two completely unrelated ideas to create and maintain your originality.
Keep in mind while you are writing, that the ultimate goal for your blog is keep visitors reading, amaze them, make it so they want to continue to read it all the way to the end, and even read another one of your blogs. Quality is key! Read it over and over to make sure the flow is right, and it makes absolute sense to the reader. Do research and find your inspiration to inspire others. You will find your self with writers block often, but don't give up, focus on areas that interest you and the audience you are looking for.
Read other blogs and find your own inspiration within them!
Read and follow other blogs to get inspiration and tips on improving your blogging skills, but of course, never copy content. Some of my favorite blogs to follow to name a few:
Ahead of time, or right after you publish your first blog, make sure you are set up on at least the most popular social networks such as Pinterest, Facebook, Twitter, etc. These are great for connecting to your audience and growing it, plus social media is a great way to spread the word to drive traffic to your blogs.
Read my list of even more popular social networks: 40 Online Social Networks to Choose From
Find a blogging platform(s) you are interested in publishing your blog post on. There are free blogging platforms you can utilize if you do not have your very own blog such as: WordPress, Tumblr, Blogger, etc.  I recommend not just sticking to one, but try out a few, on top of if you have your own website you blog on. Not only will your blogs be up on more sites, but when you link to other blogs from other sites, or your own, you are spreading the word to even more readers, expanding your audience big time!
Do your keyword research! Write your content around that, or go back in to see how you can improve it, but don't stuff keywords. The more your write, the better you will get. Your high quality content blogs will begin to rank high with popular search engines such as:
Google
Bing
Yahoo
Ask
AOL
And More!
Like I mentioned already, never ever ever copy someone else's content. Search engine sites such as Google will recognize the "copied" content and will not even rank it. More importantly, it is just not yours and not cool. Takes us all right back to what we were taught in elementary school, NO PLAGIARISM! Yes your teacher is right!
To become or maintain the ultimate blogger status, write at least one blog a day with at least 1,000 words, focusing on at least three keywords. Remember, quality rules over quantity. Sometimes you may end up having less than or way more than 1,000 words, that's ok, as long as you are keeping your originality true when it comes to your content. And even if you are not able to write every day, that is ok, just stick with it even if you are only able to write two times a week. Your audience will stay interested and continue to visit your site, which is exactly what you want!
As you are writing your blog, you will more than most likely start to get other ideas for other blogs you can write, and may even be able to link it to the current blog you are working on too. That's great, make sure to write them down and you can go on to them next, but finish the blog you are currently working on, don't get sidetracked!
Make a list and stick to it! Plan out each and every one of your blogs for the week, month, or even year if your that good (I wish I was). This helps tremendously because lists are usually easier to follow when you post them, or keep them available in your work area, even when they are on little stickies. This will also help with planning out your research as well if any is needed for your blogs.
Besides your high quality content in text form, add other elements as well such as pictures (very important, we all love to look at pictures), surveys, videos, audio, and anything else you can include to create a pop appeal for your blog. Readers need a visual sometimes to make sense of what they are reading.
Interact with your audience and fans. Whether they are contacting you through social networks, or leaving comments on your blog post (watch out for spammers), respond and let them know you are an actual human being. Thank each person for their nice comments, answer questions, and maybe even get advice or ideas from them as well. It also helps for you to comment (no spamming) on the blogs you follow or random ones you come across.
Once you consistently got your blogging going on, start capturing email addresses from your blog site and email out newsletters daily, weekly, monthly, or maybe even quarterly with your newest and most popular post.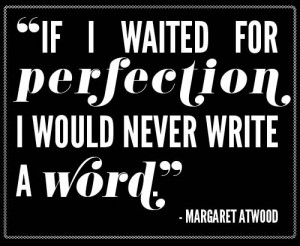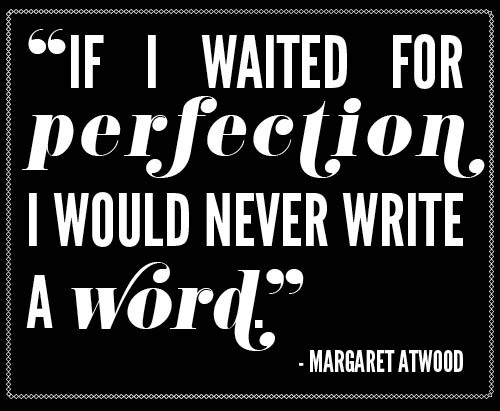 Read my Free Blog Tools to find awesome ways to enhance your blog and make it stand out in even more.
Put your self up to a challenge, maybe 30 days? On a calendar, write in blog ideas for every day. Come up with a reasonable start date and end date. Are you up to it? Make a goal, plan, and stick to it! I promise you will be pleased with your end result from the hard effort to put up front. And please remember, don't get discourage, and don't give up! I have confidence in you! Becoming a "successful" blogger does not happen over night.