Utilize all different types of FREE blog tools to get your blog off to a great start. There are so many blog tools out there you can pay for later on down the road, but whether you are just starting out, or an experienced blogger, here is a list of 17 free blog tools that are awesome!
Quality Content. One of the best free blog tools you can have is QUALITY CONTENT! You want your readers to stay interested, and know they are reading something unique, different from other blogs they read. It is ok to research blogs to get inspiration, but when it comes to writing your own, be sure the words come from yourself, never copy and paste.
Alltop. You don't even have to be a blogger to like this site, but if you are, it sure does help with coming up with ideas for a blog. Stay up to date with the most recent and popular stories happening on any topic. Writers block will happen often, and by reading other articles it can inspire new ideas.
Cincopa.com. Allows you to enhance your blog by creating and then embedding photo galleries, slideshows, music, and podcasts. An easy to use plugin kit compatible with many blogging platforms such as WordPress, Joomla, Blogger, etc. A great website that offers a few different free blog tools to utilize in one.
Delicious. A great network to save all your blog posts, as well as others you may find along the way, all in one spot. By building your Delicious network, you will attract visitors who have the same interest as you, and may even begin following you. I added their little "+ add to Delicious" button at the top of my computer so I can easy add links to any blog or website I want to. Sign up, start following others with similar interest, start adding links, add the custom "Add to Delicious" button to your blog to give readers the option to put the link on their own Delicious, and build your network.
Google Adwords Keyword Tool. When you know what topic you want to blog about, research keywords you should be focusing on. Fill in a word or phrase along with other fields if you want, and search out the results. It will show the Competition, amount of Global Monthly Searches, and Local Monthly Searches, along with lots of keyword ideas. This is a great tool whether you use Adwords or not. *There has been a note on their site that says the external Keyword Tool will no longer be available in coming months, and looks like they may be moving to the "Keyword Planner" you may need an account for. Please leave me a comment if you go on there and they have switched over. This is one of my favorite free blog tools I love using before I get going on another blog!
Update: The "Google Adwords Keyword Tool" has switched over to the "Keyword Planner". It will still do the trick, but you will need to log-in to your Google Adwords account to use it.
Google Alerts. Get emails updating you on content you wish to monitor from the web or news based on the queries you put in by creating an alert. This allows you to keep on eye on your competition, and also helps so you do not duplicate another very similar blog, or vice versa.
Google Analytics. A great resource in helping your blog (s) succeed or improve. Allows you to closely monitor how many daily visits it get, from what types (organic, direct, email, etc), visitors from what countries, social networks hits, and even tells you how many people are on there at the moment. A truly must have free blog tool for bloggers!
Google Trends. I use this free blog tool all the time when I need blogging inspiration. It basically tracks all the most popular searches on Google and sorts them by trend, highest appears at the top with how many times it was searched. They have a break down of top trending, events, people most searched, animals, blogs, apparel, images, books, and so much more, just depends on what you are searching for. This tool is a great way to see what's popular now, what are people most interested in to keep your ideas fresh and up to date for your blog.
Hootsuite. A great tool for managing multiple social networks, free for up to 5 social networks, all in one place, plus you can get the app to use it on your smartphone as well. You can manage your Facebook, Twitter, LinkedIn, Google+ Pages, Foursquare, Mixi, or use their app directory to add other social networks in to your dashboard. In addition to managing social networks and scheduling posts or tweets, if you use WordPress, you can schedule blog post. There are many platforms out there that will manage multiple social networks, but I personally use Hootsuite because they are easy, free, and saves lots of time!
infogr.am. Have you noticed how popular infographics (visual representation of data or info presented in a quick and clear format) are on the web these days? I know I would much rather look at an infographic then read a paragraph, both with the same information, just presented differently. Well you no longer need a fancy design software to make great looking, clean infographics, you can easily create your own on infogr.am. Simply choose the chart (bubble, pie, treemaps, etc) you want to use, enter your data in an already built in spreadsheet (or upload your own spreadsheet), download your newly created info graphic as a PNG or PDF, and you can even share or embed your infographic right there as well. This one is towards the top of my favorite free blog tools list for sure, I love infographics!
JPEGmini. Reduce your JPEG photo's file size by up to 5x, while maintaining their original quality. Whether you website/blog requires photos to be a smaller file size or not, it is always a great idea to shrink the photo file size down so it does not take up as much storage space. You simply go to their website, click to upload a photo, it lets you know what size it shrunk it down to right there, and you can save the same photo, but in a smaller file size downloading it. A simple and quick process!
Free Blog Tools are the Way to Go!
MailChimp. You may consider having the option for your readers to opt in to a newsletter for your blog. Whether you plan on sending out a newsletter quarterly, monthly, or weekly, this is a great way to let your followers know of the latest or most popular blog post you have created. Mailchimp makes it easy to create a newsletter and send it to your list all at once, keeping those readers interested. It is free for up to 2,000 subscribers, and you can send up to 12,000 emails a month.
PhotoPin. A great free resource to use when it comes to adding photos to your blog! It is very important to add photos to your blog, some readers, including myself, need a visual along with the text to get the idea or concept across. Put in a keyword and it will search through the millions of creative common photos available from Flickr. This has become one of my favorite free blog tools to use when I don't feel like creating my own image for a blog.
Pixlr.com. One of the most popular photo editors online! It has many similar characteristics that you would find in popular photo editing software such as PhotoShop. You can either upload your own photo, open an image from a url, or create your very own from scratch. Do your edits, then save it to your computer, library, Facebook, Flickr, or Picasa in either a JPEG, PNG, TIFF, BMP, PXD format. Simple, easy to use, and a great alternative if you do not have an advanced photo editing software on your computer. Another wonderful website that contains multiple free blog tools in one!
PollDaddy. Surveys, polls, quizzes, and content ratings are great to have on your blog! It goes a step beyond your average blog with text and images, plus it keeps your readers interested. Be sure to keep it fun and innovative! Super simple and easy to use, and a great way to collect any data you may need or want to help make your blog more successful. Contains a few great free blog tools all within just their website.
Skype. Not only great for talking face to face with friends and family across the country, but great for your blog if you plan on posting any chats, phone conversations, or even face-to-face interviews. DVDVideoSoft is a free download you can use to record your Skype conversations. Although I have never tried this recorder, it had great reviews online and seems to be a great option if you do not want to pay for a recorder plug-in.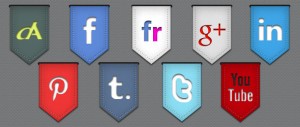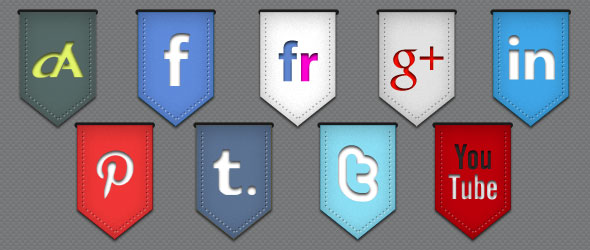 Social Media. Hopefully by now you are on at least one, or many social networks out there such as Pinterest, Facebook, Twitter, Google +, etc. For a longer list, check out my blog listing all different types of social networks. Social media is a fantastic way to spread the word about your blog(s) through posts, circles, or pinning pictures. Plus it is a great way to network with others who may not have even read your work, but who knows, after connecting, they may be curious about what you do and read your blog then. These make very important free blog tools to have!
Youtubetime.com. For those who just want to be done with their YouTube video and not go in and make any more edits to it, such as where it starts, this is where this handy tool comes in. Simple put in your YouTube video URL, choose when you want it to actually start, and get the new link. A quicker way to put in a stop time for a YouTube video without having to edit it yourself.
Do you have any free blog tools you like that I did not list on here? Please leave a comment and let me know.
"We Can Blog It" photo credit: Mike Licht, NotionsCapital.com via photopin cc