What is Blogging???
What is blogging? Blogging is the action one does when creating their own quality content and submitting it to a "blog" platform whether it be through their own website or through free blog sites. "Blog" comes from the words "web log", which that is exactly what it is simplified when you think about it. To get the ultimate "blogging" status as a blogger, you must create quality content blogs every day, or at least every other day, and stick with it! Then by linking your new blogs to some of your older ones that are relevant, you are connecting them all together for better chances to drive more traffic to your blogs. Blogging can be done on any subject such as animals, online marketing, social networking, fashion, entertainment, food, health, the list goes on. Choose your niche and run with it.
Free Blog Sites Easy to Use:
Check out my list of the top free blog sites to help launch your blogging career whether you blog about business, online marketing, health, beauty, fashion, life, etc.
WordPress. WordPress is one of my absolute favorite free blog sites to use for blogging. Not only a very popular platform to use for website owners, but they also provide their own free blogging platform. They offer over 200 easy to install and use themes, and start you out with 3GB which is usually enough unless you plan on having a lot of large files such as videos. There is a large community you can network with that uses this free blogging platform, once you build up an audience, they have WordAds, a revenue-sharing as program, you can apply for.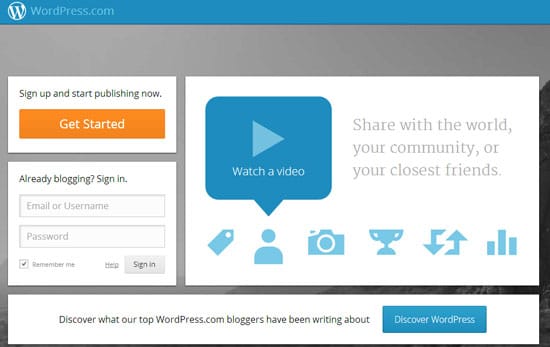 Blogger. Another one of the great free blog sites by Google that allows you to immediately make money with Google Adsense. You will need to create a Google account if you don't already have one to log in with to Blogger. They have many templates to choose from, each with customization options such as coloring, layout, text, widget areas, footer, etc. You can also find nice templates online that people have created.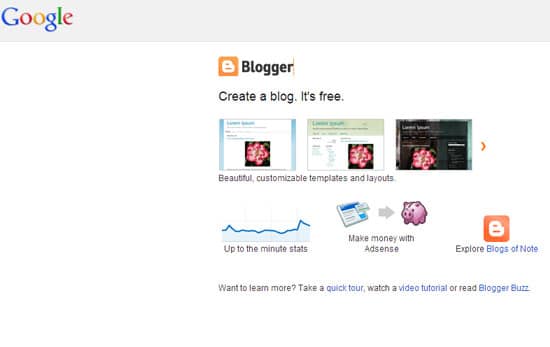 Weebly. Offers what you need to create one of their high-quality sites for free. Beautiful templates with an easy layout of pages, and comes with building blocks already set up for you to simply place on your page. This is one of the free blog sites I have not yet used, but they have been around since 2007, and now have more than 100,000,000 (yup, that's million) unique visitors visiting over 15,000,000 (yup, million again) Weebly sites MONTHLY!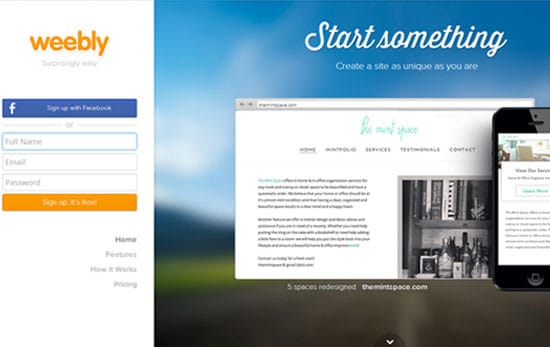 Jux. A free blog site for the creative soul, ideal for: photographers, graphic designers, website designers, and travelers. Fill a blog with content containing blockquotes, articles, photos, videos, slideshows, countdowns, and street views. Instantly upload your content from Flickr, Facebook, Instagram, or another specific URL. Perfect when  you are in the mood to look at images more than content.
Update:  Jux posted a blog stating they would be closing August 31, 2013 here, but since it is past that date, they are still open, taking new people, I signed up in September 2013. So I am not sure if they still plan to close, or not?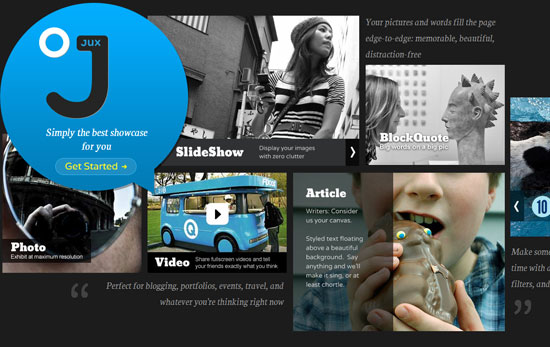 Thoughts. Not only a free blog site, but also contains a large online community of over 3 million members, who you are encouraged to interact with, which is perfect for building traffic to your blog. They display recent blog post under their "Blog" section and people can search by categories to find your blog as well. Another one of the free blog sites founded in 2007 just like Weebly.com. You can create a text, photo, or video post. You can also share a link or ask a question, there is that community interaction encouragement.
LiveJournal. A free blog site with features such as custom journal appearance, entry posting, comments, and participation in the community. It's always a great idea to network as much as possible within these free blog sites to drive traffic to your blog. Be sure to read other blogs who may share your interest, and leave comments.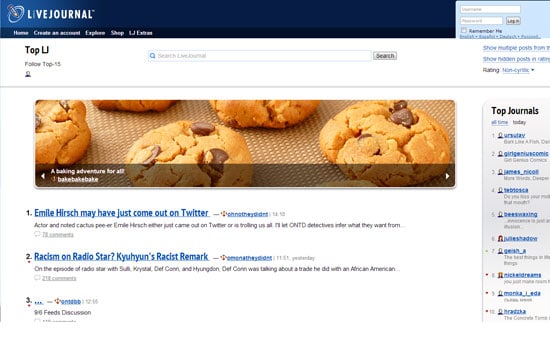 Blogster. A free blog site with a community of over 620,000 users with over 364,000 posts. Founded in 2007 (starting to become a pattern), they are dedicated to connecting users who share interest and activities. Lots of opportunities to make connections, write blog post, upload photos, videos, and share links.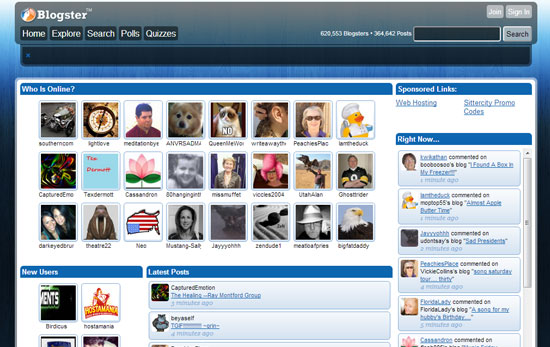 OnSugar. The perfect free blog site for the fashionista or fitness freak! Contains lots of platform features such as different options to post (text, gallery, poll, video, etc), access to thousands of images, easy drag and drop layout tool, product linking to make some extra money, and more. A nice look and layout right off the bat when you visit the site. An ideal free blog site for those who focus on topics such as celebrities, shopping, fashion, beauty, fitness, motherhood, and more.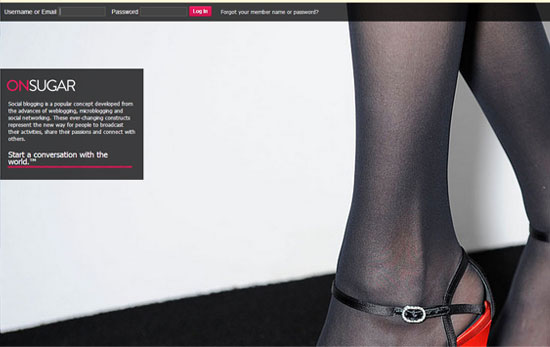 Blog. Many similarities to the others listed above. They offer a free blog, many themes to fit your blog, the option to involve multiple authors for your blog, and even widgets to customize your theme. Founded in 2004 they now have over 2 million bloggers in their community.
Update: I tried a couple times signing up for this free blog site, it kept giving me errors? Let me know if you were successful or if you use these free blogging platform.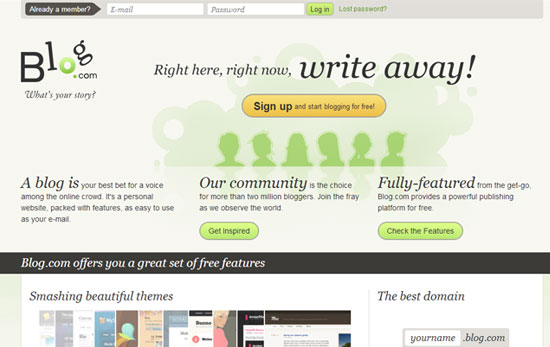 Did I miss any good ones? Please let me know! Keep in mind, depending on what you blog about, some platforms will work for you and some will not.
If you love blogging, read my blog on Microblogging and get in to that as well! Microblogging is a great way to get your blog out there. Wow, what a tongue twister!