Social networks are an awesome way to drive traffic to your blog. If you blog, by now you should definitely be on at least one social network whether for personal or business use. I have made a one-stop list of 5 of the most popular social networks: Pinterest, Facebook, Google +, Twitter, and LinkedIn to drive traffic to your blog. Within each social network there is a list pointing out all the main ways to drive traffic to your blog with social networks.
Drive Traffic to your Blog with Pinterest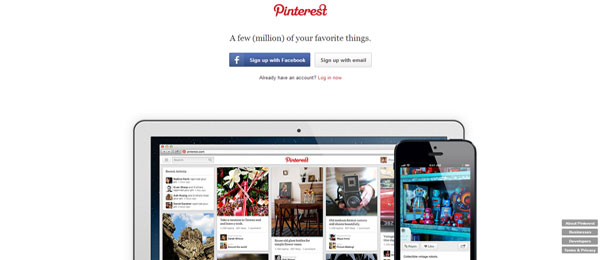 Pinterest is my new favorite social network perfect to drive traffic to your blog! It has a beautiful layout, it's fun, and addicting! Here are some great ways to drive traffic to your blog with Pinterest:
Include pictures in your post. Be sure you have plenty of pictures in each of your blog post to pin on your Pinterest. It can be as simple as a picture with just an inspirational quote, an infographic (these do really well), or an actual photograph that has to do with the subject you are blogging about.
Get the "Pin It" button. Display the "Pin It" button on each of your blog post so not only yourself can start pinning from your blog, but people who visit your blog will also be able to pin to their own Pinterest.
Research. Do research ahead of time to figure out what audience or category you want to target, and even what pins people are pinning the most. Use the Pinterest Search to help drive traffic to your blog!
Follow People, Boards and Repin. As you are coming across people and Pins in your research with the areas you would like to target, start following people, Boards, or Repin any interesting images you find along the way. This is great for building your network, and as a result, you will more than most likely have more people following your profile or Boards which means another way to drive traffic to your blog.
Create your own Boards. Start creating Boards on your profile to show off who you are and to remember inspirations that have caught your eye. Make sure to title your Board, write a quality description about it, and pick the correct category it should go under when people browse by categories. Remember, when people use the Pinterest search, they can choose to search Pins with that search term in the description, Boards containing that search term in the title or description, or People who have that specific search term in their  profile. Categorize, title, and describe your Board or Pin thoughtfully to drive traffic to your blog.
Pin images from your blog post. Start pinning the images directly from your blog to Pinterest, making sure to select the correct "Board" you want it to go in AND make sure to type up a great description for that specific image targeting the blog post you got it from. You can even pin videos from your blog, and put your link in the description as well to drive traffic to your blog. Keep it interesting to your audience, make it so they will want to follow you, "re-pin" the image, "like" the image, or all the above. And of course, make it so they will want to visit your blog!
Link to social networks. You can link to your Twitter and Facebook account and set it up so each time you post a new Pin, not only will you have the option to post it to Pinterest, but you can post it to both your Twitter and Facebook. A great opportunity to drive traffic to your blog in more ways than one.
Use #Hashtags. Utilize the #Hashtags (example "#socialnetworks") on all your pins in the description for a quick and easy way to drive traffic to your blog! People who use #Hashtags can click on them and instantly search all pins related to that #Hashtag. Click for information on the Top Hashtags to Use.
Track Google Analytics. This goes for all the social networks in this blog post. Keep an eye on your Google Analytics to see exactly how much traffic you are receiving from all your social networks on a regular basis to monitor which is continuing to drive traffic to your blog, and if any adjustments can be made, you will be able to see right there.
Drive Traffic to your Blog with Facebook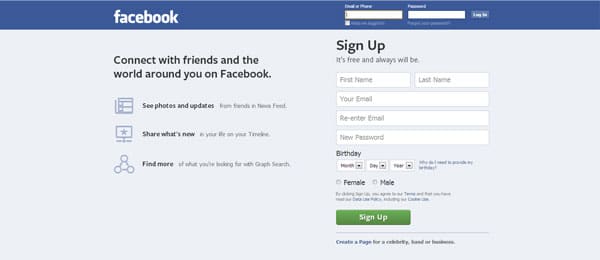 Facebook has been one of the popular ways to drive traffic to your blog for quite sometime now. The only downside I have had with them lately is they change their policies so much! So if I post anything that has since changed, please let me know. Here are some great ways to drive traffic to your blog with Facebook:
Sign-up. If you do not have one already, sign up for a personal Facebook page. From there you can decide whether you would like continue being you when it comes to posting about your blog or subjects relating to your blog, or create a business page connected to your personal profile, and use only that when it comes to your blog. I think it is a great idea to have a business page connected to your personal profile page, then you can post an update, and simply "share" it to your personal page. Double the opportunity to drive traffic to your blog.
Complete profile. Complete your profile such as where you work or what your do, where you went to school (always great IF you want to connect with old friends), hometown, where you live (only city), contact information such as email, website, and be sure to put in a nice "About" blurb. If you decide to do the Facebook fan page, be sure to complete all this information there as well.
Find Friends. Add friends, accept new friends, become a fan of other pages, and join groups. You can't assume people will just start liking your page or becoming friends with you, you have to work at this. It takes time, but it helps when you find and get to know your friends by reading, commenting, and liking their status.
Link to social networks. Link up all your other social networking accounts to your Facebook account. Be sure to look within your other social network accounts to see if there is anywhere to link your Facebook account, they remain to be one of the most popular social networks, so there is a good chance you can link most of the social networks you are on to your Facebook. There are also ways to automatically post to your Facebook every time you publish a new blog.
Customize profile. Customize your Facebook page, profile, or both by putting in a profile picture and cover photo. There are many different websites out there where you can download free cover photos so you do not have to worry about sizing one to fit in there. If your are really good, you can even customize the App boxes below your cover photo to bring in your blog feed or a specific page off your website. Read additional ways on how to customize your Facebook page here.
Create and Facebook event. Get your audience to interact more with your page or profile by creating an event. It could be an event such as a live video conference if you do any training related to your blog, or you could even create an event to highlight the release of an ebook or product you may want to promote from your blog.
Facebook Advertising. Create a Facebook ad to get more people to like your page or increase you audience reach by promoting a specific post to drive traffic to your blog. Check out Facebook Ads for more information on how to set up your own ad, reach the audience right for you, select your budget, schedule your ad campaign, and even have the option to create multiple versions of one add to see which one does best.
Facebook on your blog. Put your Facebook feed in your blog's sidebar or put a link such as "Follow me on Facebook" somewhere on your blog. Even it is a simple icon somewhere, it will make a big difference with even more chances to drive traffic to your blog.
Keep updating. Continue to check, post, and comment on your Facebook every day. You don't want your friends, fans, or followers to forget about you! Be sure to remain interesting and unique. Don't only post links to new blog post, update your status with an inspirational quote or an event from your day, inspire others, and maybe even post other interesting articles or websites you may come across.
Drive Traffic to your Blog with Google+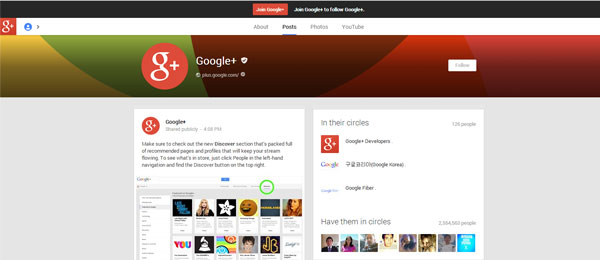 Google+ is a newer social network along with Pinterest that has done very well with it's growth and will help you drive more traffic to your blog. Here are some great ways to drive traffic to your blog with Google+:
Profile. Create a personal profile for yourself, just like with Facebook, put in a profile picture a cover photo. Complete other items for your profile such as your Story (Tagline, introduction, and bragging rights), Work, Education, Basic Information, Places, Links Contact Information, and Apps. This can be done by simply navigating to the Settings.
Add a Page or keep it personal. Now, just like with Facebook, you can set up a separate Google+ page to link to your personal profile, but for it to only be for your blog if you would like, or just keep it as a personal page. Simply scroll to the "Pages" just like where you found "Settings" and create a new page, filling out all the profile information completely.
Link to social networks. As always, you should link Google+ to all your other social networking accounts such as Facebook, Twitter with widgets shown on your profile to give people many ways to find your blog when they decide to connect with you on your other social networks as well.
Circles. Create circles, name them anything you want, find people to place them in, and GROW those circles. You will start to notice people will be doing the same to you, and you will have the choice to add them to any of your circles if they are not already in any. Then people who have you in their circles will be able to see your post, resulting in a great way to drive traffic to your blog.
Stay up on post. Just like Facebook, you can post text, pictures, videos, check-ins, and you get to decide if it is to be public or if you only want people in your specified circles to see it. Use those #Hashtags! Target your circles and publish a different post for each circle. Say you have "Friends" and a "Social Networking" circle, would you post your birthday BBQ invite to all circles, probably not, or you may have lots of people showing up at your door. You would post it to only your "Friends" circle. Do the +1, comment on other's post you come across, and share. The point of being on a social network is to socialize right! Easily drive traffic to your blog by making friends on Google+ every day.
Communities. Just like joining a group on Facebook, Google+ allows you to join communities. You can search out ahead of time to see what the community is all about, how many members it has, and join if you choose. The more Communities you join, the more Google+ will get an idea and start recommending other communities for you to join based on your interest, great to help you drive traffic to your blog. Remember, introduce yourself, say hello, and comment on group members post, let them know you are there and interesting!
Hangouts. If you utilize YouTube and do any webinars for your blog, Google+ Hangouts is perfect to drive traffic to your blog! This feature enables you to have a video chat with up to 10 Google+ members. It will automatically save all Hangouts to your YouTube account so you can re-use the video. Audiences definitely appreciate when they can put a face to a blogger, making them even more interested in what you do.
Authorship. Link your Google+ profile to the content you create with Google's Authorship. I do not know too much about this feature, but I though it was really cool to see your profile showing up in the Google search engine. More information about this neat feature is here on Google's page.
Huddles. Get in to Huddles on Google+ where you can text chat with other members to help drive traffic to your blog. Another great way to interact, promote and answer questions about your blog with a smaller group.
Drive Traffic to your Blog with Twitter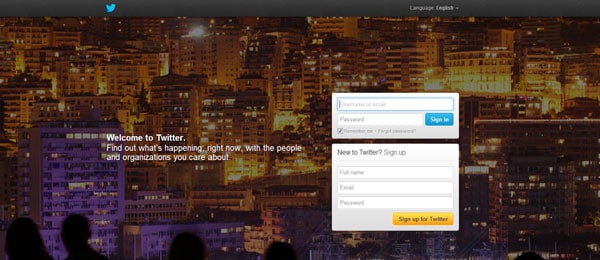 Twitter is a great way to keep post short, simple, and straight to the point. One of the more simpler of the social network, yet powerful enough to get the word out on your blog. Here are some great ways to drive traffic to your blog with Twitter:
Sign-up. If you do not already have one, sign up for a Twitter account simply by putting in your name, email address, password, and choose a screen name. This can be a name related to your blog, or keep it close to your real name. Remember branding branding branding when you want to drive traffic to your blog.
Profile Customization. Complete your profile by telling a little bit about yourself, maybe putting down your location, and most importantly put down a link to your blog. Customize your profile by putting in a profile image, and a neat header image (newer feature). You can also customize the background and text color right there in your Twitter settings. You can design your own background image for your Twitter profile to include your contact info, a neat picture, and your blog url, BUT keep in mind the background is not fixed. Which means if you are viewing on a large resolution screen monitor, small resolution screen monitor, on an iPad, a mini notebook, or on a smart phone, the background will always look different and never line up the same.
Connect. Start finding people to follow, make friends, and eventually you will have people following yourself. You can use their search or find people by using to email contacts.
Tweet. Start Tweeting away. Whether it's an announcement of a new blog post, an inspirational quote for the day, or maybe a question for your followers, keep it short, less than 140 characters short. You can include a link, but always be sure to keep it interesting. Sometimes people tweet a catchy quote or phrase right out of their blog, or even a statistic followed by the link to attract readers, you do not have to have the title of your blog post to get people to click on your link.
@Mentions. Utilize the @mentions which is where you insert the screen name right after the "@". This is the perfect way to interact with the people you follow or your followers. It shows up right there in their feed. Great for giving shoutouts to your followers as well, letting them know they are appreciated. Just another simple little way to drive traffic to your blog.
Retweet. You can Retweet a tweet, especially when someone mentions your blog. This is another great way to interact with your followers and the people you follow, lets them know you are human and are interested in what they have to say. In return, they will usual be curious as to who you are, and what you do.
Post Pictures. Post an attractive picture. You do not always have to stick with the 140 characters or less. This can simply be an interesting picture taken off you blog. Be sure to include your link to drive traffic to your blog.
Twitter Advertising. Promote your tweets with Twitter's inexpensive advertising to drive traffic to your blog. Your post will not only show up in your followers feeds, but also the feeds of other Twitter users as well. Choose to target geography, interests, gender, devices used, and even by keywords.
Shorten the URL. Use a free URL shortener. The URL for each of your blog post are probably more than most likely fairly long. By using a URL shortener such as Google's you can easily shorten your long url quick and free. This will give you more room to tweet a nice message to your followers all in one post to drive traffic to your blog.
#Hashtags. As I mentioned a few times earlier, use #Hashtags! Drive traffic to your blog even more just by simply using #Hashtags, making it easier on people to find your blog. You may even get to the point where you can create your own #Hashtag with "#yourblogname" (example, fill in the blanks). You have the power to make your blog amazingly popular and people around the world may want to give your blog a shoutout by simply using the unique #Hashtag you created. This will also be a great way track who and what is being said about your blog around the world.
Manage multiple Twitter accounts. Use a social network managing tool such as Hootsuite if you have more than one Twitter account. It is very likely you may because you may want a personal one, and one for each blogging website you may have to target each of your audiences correctly. I use Hootsuite only for my Twitter accounts because it saves me so much time when it comes to making sure I post on Twitter at least once a day, sometimes a couple times a day. You can schedule out your tweets each week, and have them post when you want. I may use Hootsuite for only that aspect, but it is a powerful management tool that does so much more, and you can actually use it on other social networks such as: Facebook, Google+, YouTube, and Instagram.
Drive Traffic to your Blog with LinkedIn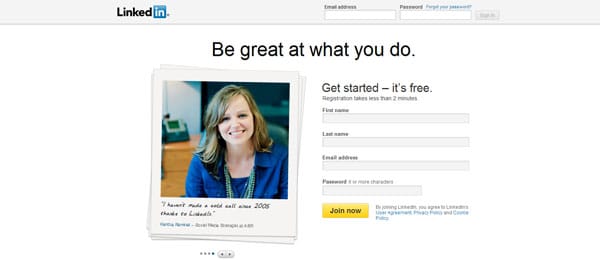 LinkedIn is a popular social networking website centered around business professionals. A great place to build relationships and share your expertise with others. Here are some great ways to drive traffic to your blog with LinkedIn:
Profile. Complete your profile based on who you are, what you do, and what your career goals are. It may change later on down the road, but just be sure to keep it updated. Put in a nice picture of yourself, put in your position, and what area you are from. Even though you may just blog online, it's still nice for your connections to think of you as an actual human who has a physical location. Fill out your background, where you work and previously worked, education, and so on.
LinkedIn Link. Share you LinkedIn account by linking it up to your Facebook and Twitter accounts. You can post a link that shows your contacts from Facebook and Twitter that you are also on LinkedIn so they can connect with you on there as well. Put your LinkedIn link on an email signature line as well!
Connections. Find people with common interest and start building your network. You can search them out randomly, find new connections based on if you work or have worked with for the same company or even someone you went to school with. You can also search out connections based on your contacts in your email. Building your network each day a great way to drive traffic to your blog.
Skills and Expertise. Fill out your Skills and Expertise such as blogging, etc and watch your friends start to endorse you. This is a great way for you to show off your skills to new and current connections. Remember to do this for your connections when you know they should be endorsed for one of their skills as well to maintain that strong relationship.
Recommendations. Give and request recommendations from your connections. This is a great way new connections can read all the positive things one of your current connections had to say about you, and will give just another opportunity to drive traffic to your blog.
Groups. Join groups or start your own. Ask questions, answer questions, and interact with other group members. Another great way to build your network and connect with even more people, people who may be interested in topics you blog about.
Follow. Find companies you are interested in following. These can be great resources and mentors in helping you drive traffic to your blog by learning how they successfully do it, or just to find inspiration for a new blog post. Learn from reading their blog or news articles and get some great tips.
Stay active. Update your status each day. You can drive traffic to your blog by sharing a link to your new blog post, an image, presentation, or a document in your status. You can choose to share it the public, only to your connections, or both public and your social networks such as Twitter and Facebook. Also read the statuses that show up in your feed. Connect with them by liking, commenting, sharing, or all those put together.
black and white cars "Drive Traffic to Your Blog" photo credit: pchweat via photopin cc