With the new year right around the corner, it's time to add some new 2018 gadgets to your wishlist. I've searched high and low, and came across some great finds worth purchasing this next coming year. They totally match what everyone is in to these days, whether you are in the "older" generation or the "newer" generation.
**This post contains affiliate links & I will be compensated if you make a purchase after clicking through my links. Also note prices may vary from day to day.
All of these 2018 gadgets are off of Amazon, my favorite place to shop. The reviews are good on these products, some with over a thousand, and highly rated. Treat yourself to some new 2018 gadgets this new year!
Awesome 2018 Gadgets to Bring in the New Year: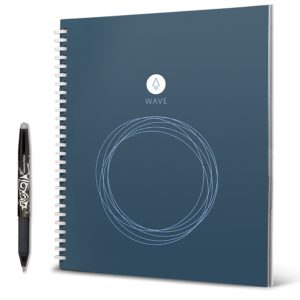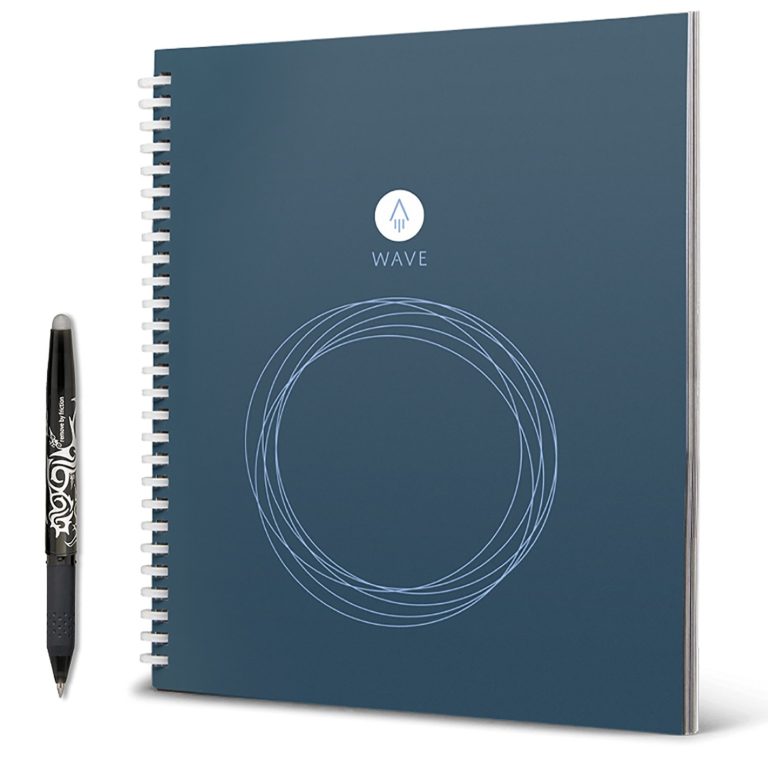 Rocketbook Wave Smart Notebook for $25.99. Welcome to 2018, where little by little we are all about technology these days. Nothing says technology like a re-usable notebook. Use their Rocketbook app available on Android or iOs. Create your digital notes and blast them to either your Google Docs, Dropbox, iCloud, Evernote, or email. When your notes are complete (interesting part), you put the Rocketbook Wave in the microwave to erase and reuse your notebook up to 5 times.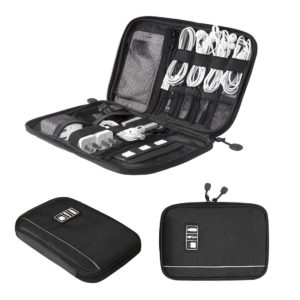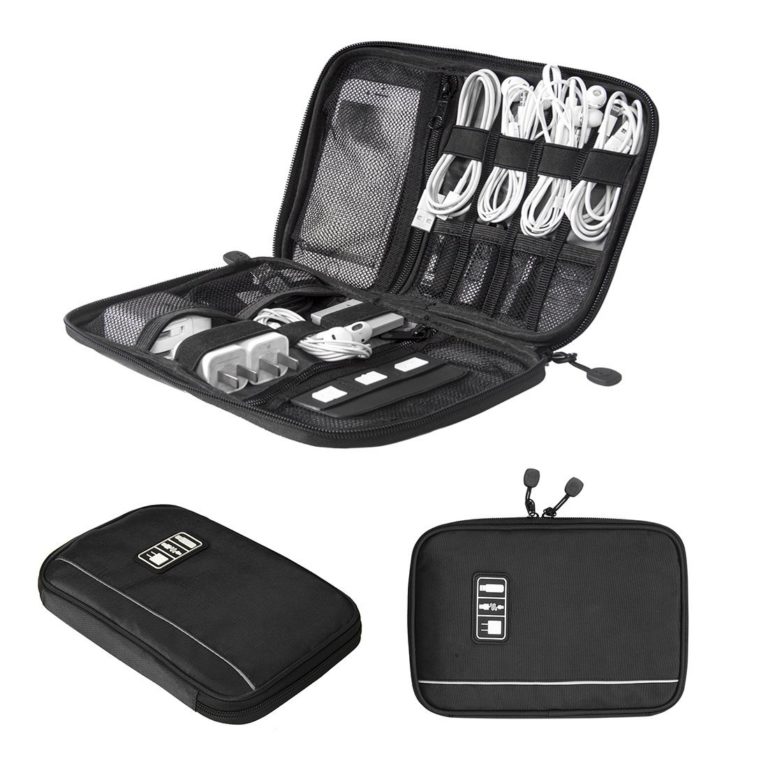 BAGSMART Travel Universal Cable Organizer Accessories Case for $21.99. I could use like 10 of these. If you are like me, and take all your electronics everywhere you go near and far, this could be the perfect accessory for you. This black case is heavy-duty, durable, and water-resistant. Great for SD cards, thumb drives, earphones, USB cables, and other electronic cords.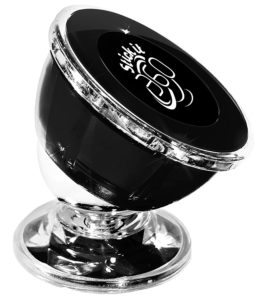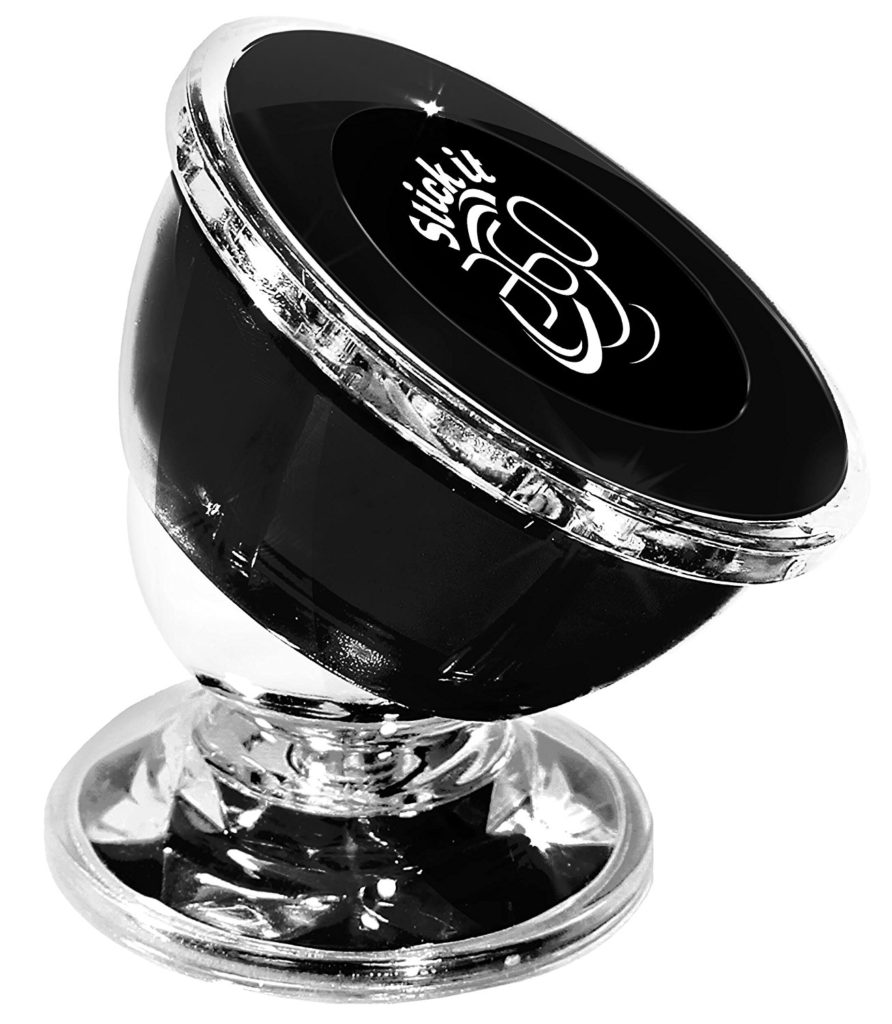 Deluxe Car Phone Mount Holder for $13.98. No more messing with those "one size fits all" type of holders for the car. You can swirl it a full 360, tilting the phone around whether you are sitting in the driver or passenger seat. The directions are easy to use, and it's high quality design will work for any phone. If you take your phone everywhere with you and drive, you have to have this accessory.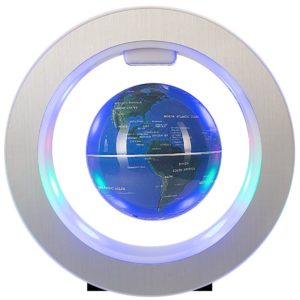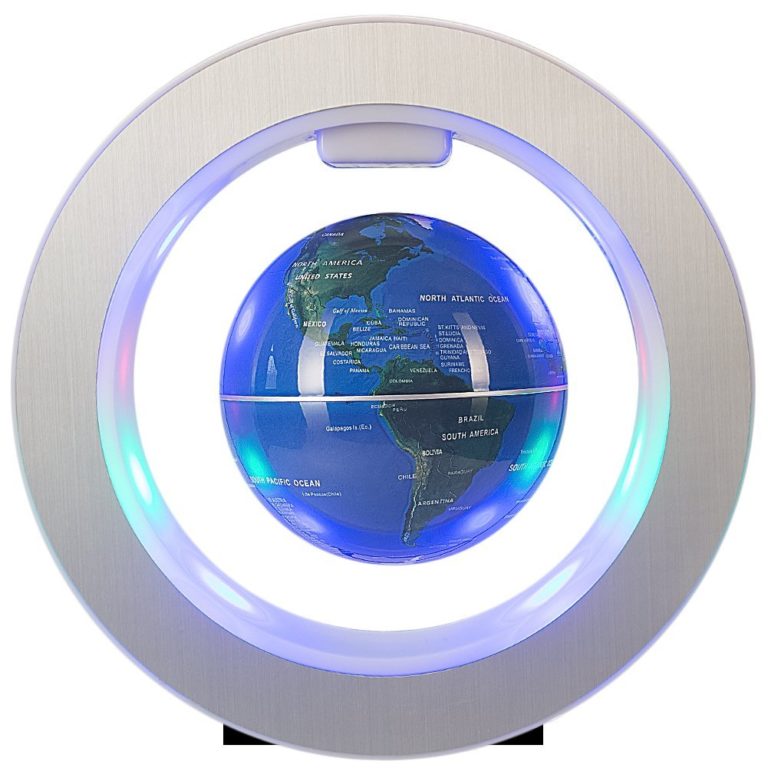 Senders Floating Globe with LED Lights Magnetic Levitation Floating Globe World Map for a desk for $39. A magical floating desk decoration that is sure to capture the imagination of anyone who comes across it. This gadget also comes with a LED light feature so when it's dark you can still admire. If you are looking for magic in 2018 gadgets, go for this one!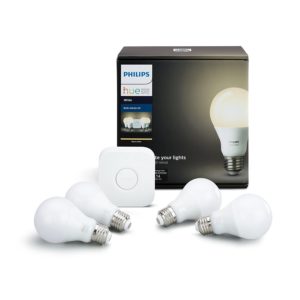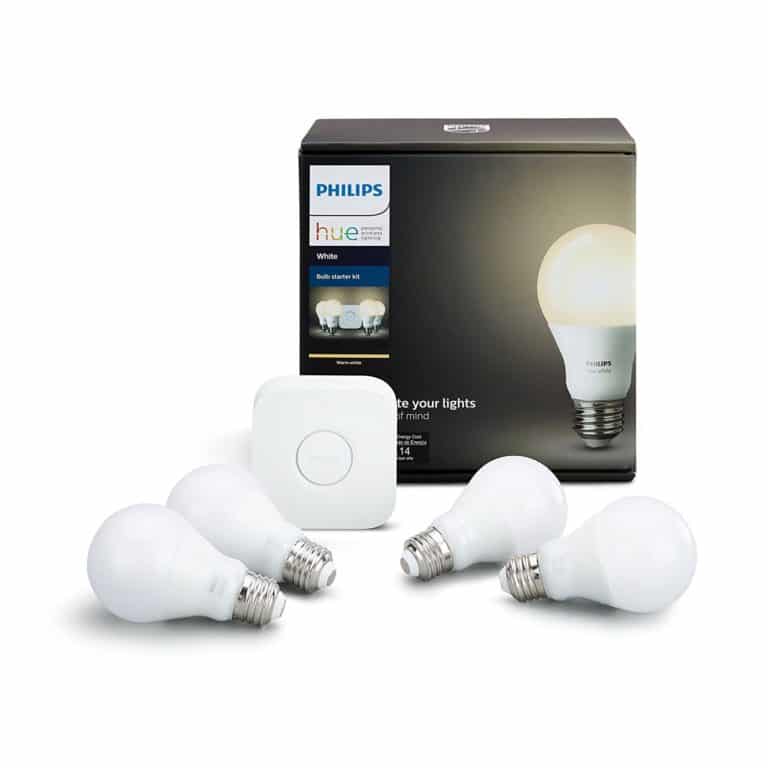 Philips Hue Starter Kit for $94.07. Introducing the smart home! No need to spend that much in making your home in to a smarter personal wireless lighting system. Control your light switches now with your phone or Alexa. Pick from the 2-bulb or 4-bulb starter kit.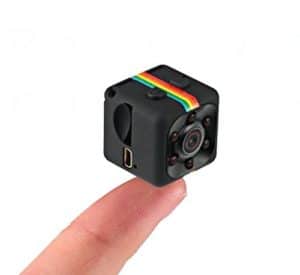 Mini HD Super Camera with Night Vision and Motion Detection for $29.06. Inexpensive home security is becoming very competitive and it's so hard to choose the right one for you. This option is great when starting out. Maybe you wonder what is going on near or in your house during the day. Of course, wherever you decide to place it, make sure it is legal. So tiny, it is like a real spy camera!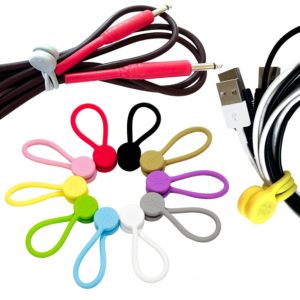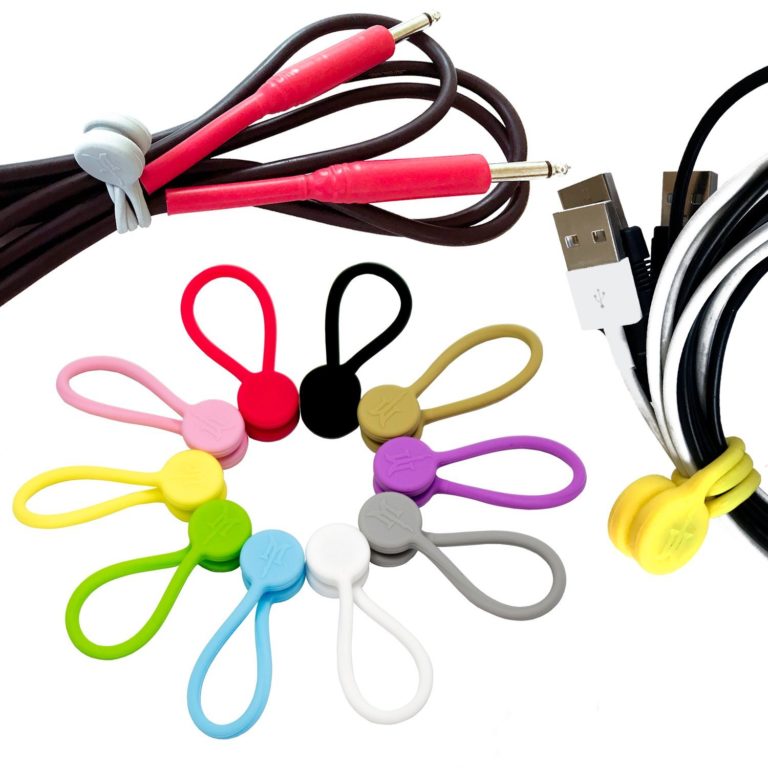 TwistieMag Super Strong Magnetic Twist Ties (10 pack) for $19.95. I usually use zip ties but these are way more attractive. The pack comes with 10 so it should take care of a lot of cords all around your desk. You could also use these temporary to keep your wires intact. For example, you could magnet your earphone wire to you gym shirt. You could use it for so much more around your house too like the chip bag, etc.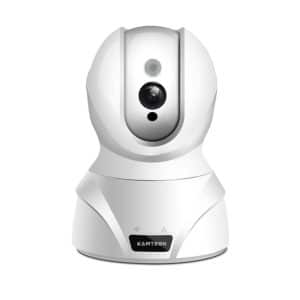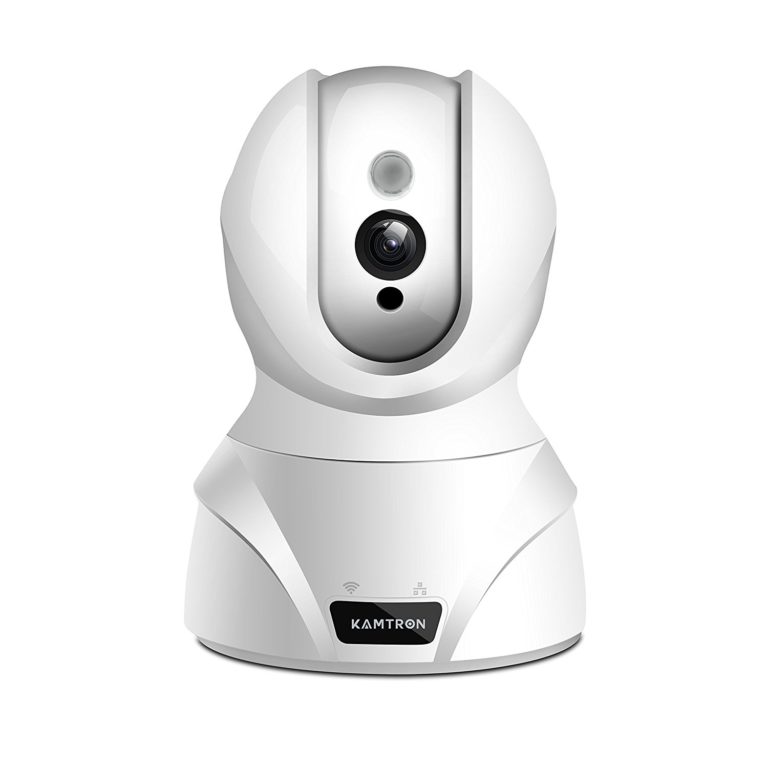 KAMTRON HD WiFi Security Surveillance Camera for $59.99. This is a high tech surveillance camera that really compares to some of the top competitors out there. A great way to keep tabs on your kids at home with the babysitter, what your dog is doing, or who might be trying to steal your packages from your door step. Super quick and easy set-up, stream through your smartphone or tablet from wherever you're at.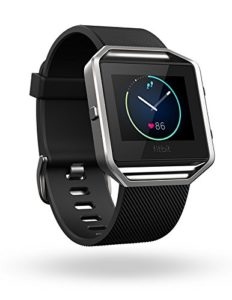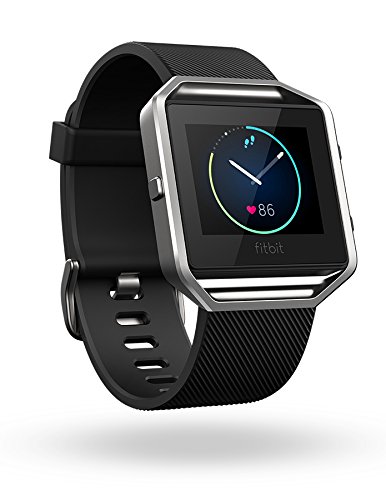 Fitbit Blaze Smart Fitness Watch for $194.95. I had to throw a smart watch in. This one is one of Amazon's best sellers, highly rated and has lots and lots of reviews. This smart watch monitors your heart rate, tracks your runs, cardio, cross-training, biking, and more.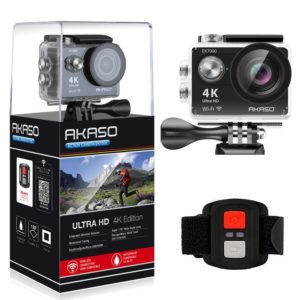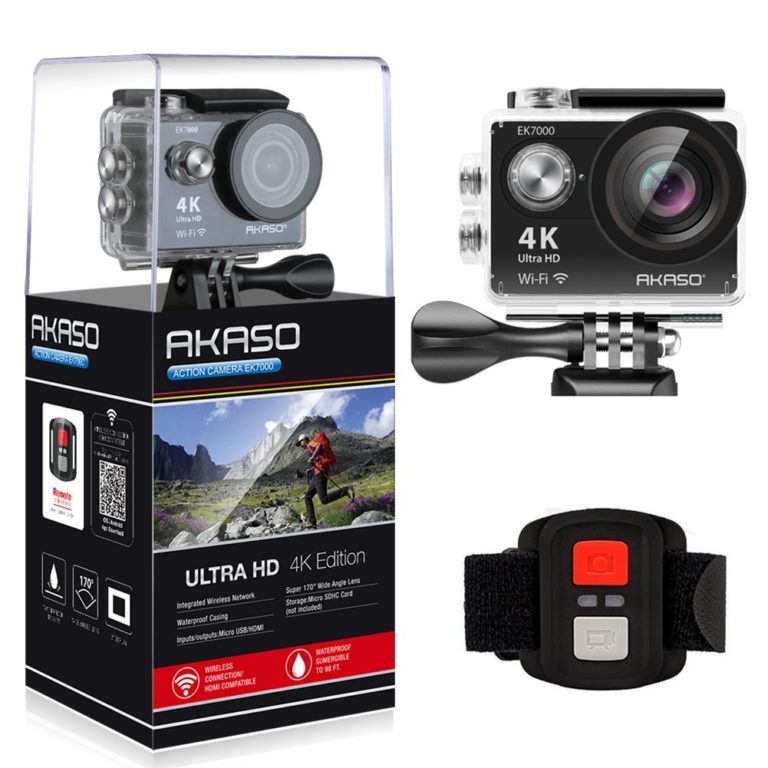 AKASO EK7000 4K WIFI Sports Action Waterproof Camera for $72.99. If you like the GoPro or want one, this is a nice, inexpensive alternative. Take this with you on all your adventures and show to your family or share on your blog. I plan on investing in one of these. One of my goals for 2018 is to travel more, I'll have to add this to my personal 2018 gadgets list. A high quality items that gives you 90 minutes recording time, waterproof, and easy to use.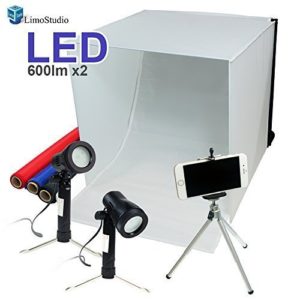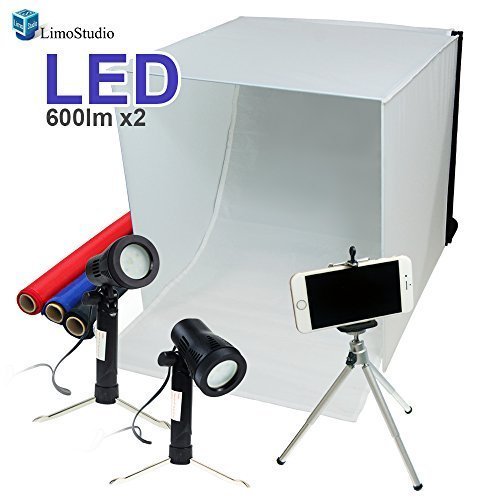 LimoStudio 16″ x 16″ Table Top Photo Photography Studio Lighting Tent Kit for $39.99. Who is not taking pictures these days? Literally no one right. Now with technology advancing so much, and apps to help us out on our smartphones, a lot of people are shooting "professional" videos with their smartphones. For $40 bucks, you can have this awesome kit and create your own studio in your own special area for not a lot.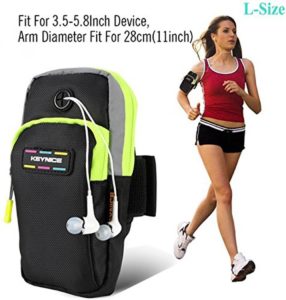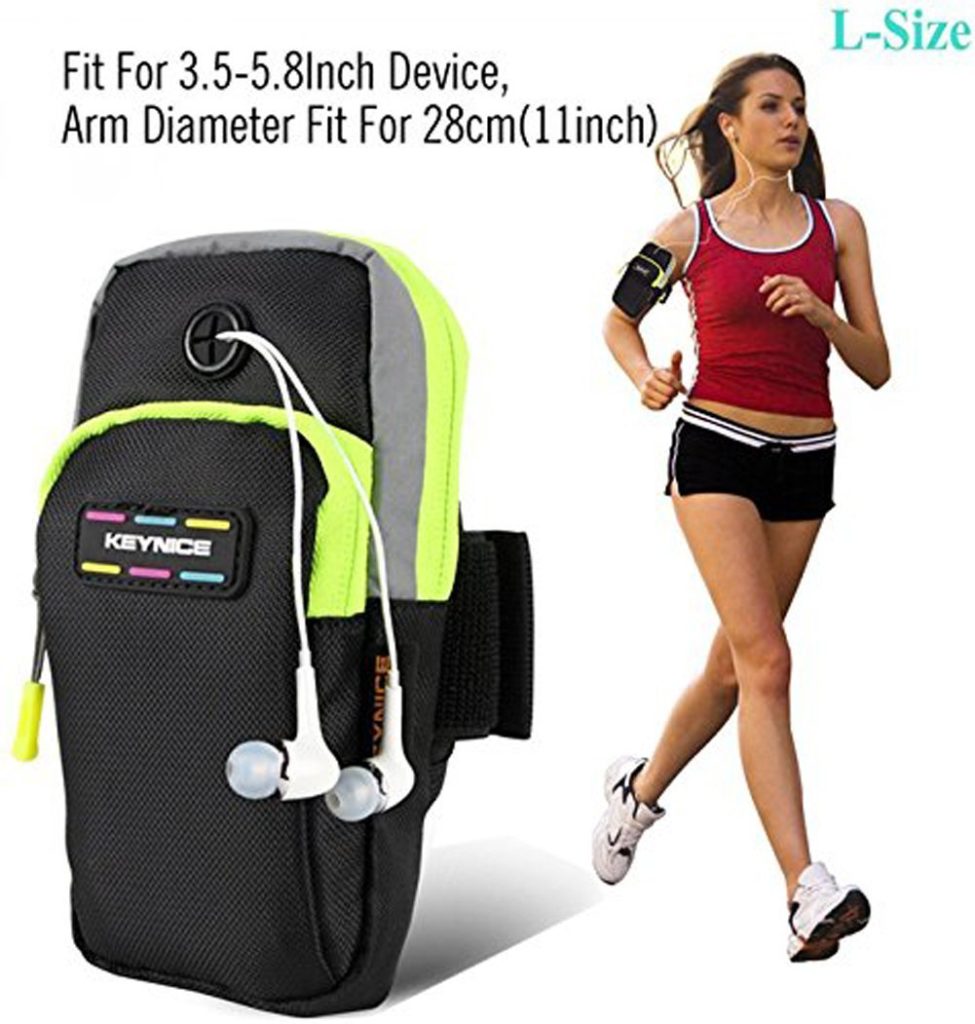 Cell Phone Sports Armband for $9.59. With the new year right around the corner, if one of your goals are related to fitness, this could workout for you. I like this one because the headphones have a special spot just for them, and adjust them how you want to they are not in the way. This armband has a few different compartments for not only your phone, but also for your keys, mini wallet, etc. Waterproof so you know what that means, you don't have to worry about that sweat.
Treat yourself and at least buy one or a few picks from my awesome 2018 gadgets list. All are from Amazon, most should be available through Prime which means you can get them pretty quickly. Check out my Techy/Geeky page here for more 2018 gadgets that could totally make this awesome list.