Need ideas of all kinds of different ways to make money online? This a a great start to figuring out what may work best for you and what you do, or want to do online.
**This post contains affiliate links & I will be compensated if you make a purchase after clicking through my links.
Affiliate Marketing. Affiliate marketing programs offers many different ways to make money online whether you have your own blog or website, use social media, want to go the paid advertising route, decide to use e-mail marketing, or utilize microblogging sites and article writing websites. Find your niche and figure out what products you want to promote that directly tie in to what you do on the web. It can be anything from e-books, to web hosting, to clothing, jewelry, real estate, and travel, pretty much anything you can think of! Just find the right affiliate marketing program that offers what you want to do. Usually you can promote products with your unique link you are provided with, whether in text or picture format. Popular affiliate marketing programs include: Commission Junction, LinkShare, ShareASale, Skimlinks, and more. Click to read more information on my Top Affiliate Marketing Programs.
Answer Questions. Become a professional on JustAnswer.com and answer questions from many different categories you have experience in. Simply fill out their application and profile online, take a short subject matter test, and verify your credentials (whether it be experience in certain categories or college degree). Cha Cha was another popular one, where you could become a Guide to get anywhere from 10-20 cents per question answered. I just visited their website and it appears their certification expired. If it pops back up, please let me know. Who knew answering questions could be just one of the many ways to make money online.
App Creation. Do you ever find yourself thinking, "I wish they had an app for that", well, why not make one as one of the ways to make money online for yourself. Although some apps can really cost you if you do not have the programming experience, but if you have a great idea that you know will be a success, it may be worth investing money in it. There are some DIY websites that allow you to make your own app with no code such as: Conduit, iBuildApp, App Shed, The App Builder, App Makr, and more. You will need to figure out in the meantime first what the app will be all about, if you are going to charge to use the app (even free apps can make you money if you plan on running ads on it), what you should make the app for (iPhone, Andriod). This will help in choosing the right person, company, or website to help you create the app.
Article Writing. Similar to blogging, article writing is another of the very popular ways to make money online on websites such as Squidoo and Hubpages where they have their own online communities you submit your articles to. Whether you have a website, blog, or want to just write on one of these platforms, these article writing websites are just another of the great ways to make money online from affiliate marketing, Google AdSense, promoting your own products, and more. Even if you already have a blog or website, it is always a great idea to be a member of one, or more of these communities and submit articles here and there, because these platforms are a great way to drive traffic to your personal blog or website. You can always link out to your website through your articles or profile. Check out my post on freelance writer resource if you want to go this route in article writing.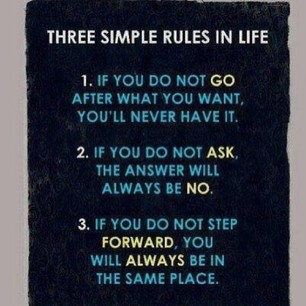 Blogging. Blog, blog, and blog some more. The endless of the ways to make money online; always is to just stick with blogging. Click to read my list of 9 Free Blog Sites Easy to Use or 5 Free Microblogging Sites to get you started with your own blog. You can make money with your own blog by affiliate marketing, promoting your own products, Google AdSense, etc. Be sure you stick with it, keep in mind you will not make a lot money overnight when starting out, it takes longevity and lots of quality content.
Clickbank. There are some people that make a lot of money with Clickbank and the key to doing this is finding the right product and promoting it right through your unique "Hoplink". They have high commissions, sometimes 50%, all the way up to 100% even. On another note, if you have an idea for an e-book, you can also sell it in the ClickBank Marketplace and make money. Just another one of the great ways to make money online.
Craigslist. There are many different ways to make money online through Craigslist whether you find a job (many virtual jobs listed), advertise your services or products you offer, or simply sell items from around your house. Always check the free section, sometimes people are giving valuable items away for free, and usually all you need to do is simply pick it up. Know how to restore? Buy items for super inexpensive or free and restore them to re-sell them for more!
Customer Service. Usually you can do this job with a reliable internet connection and a patient personality, which makes it easy to do from the comfort of your own home. Many web based companies look for customer service representatives to do inbound and outbound calls, answering emails, live chat, and more. There are many ways to make money online through these customer service companies: Alpine Access, Join LiveOps, Talk2Rep, Working Solutions, and more.
eBay. Whether you are selling, or buying only to turn around and sell for more, there are many different ways to make money online with eBay. It also has a great affiliate program, there is money to be made even with driving quality traffic to eBay. Remember, if you choose to sell items on ebay, to build and maintain great customer service. People look closely at ratings and will always buy from trustworthy sellers.
eBook. Do you research, and write quality content people will not be able to get by simply scouring the web. There are so many places to market it whether it be through social media channels, marketplaces like Amazon or Clickbank, or on your website.
Remember don't give up, you can find ways to make money online that work best for YOU!
Domain Name Flipping. This was an eye opener to me when I realized a domain name I had turned out to eventually be a nice piece of internet real estate. Always research trending keywords to see if there may be domains that could be snatched up to later be in high demand. Look for the short domains, maybe even acronyms that could be potentially be branded. It is a great idea to then put up a simple website (you will need to get hosting) to start building up traffic while advertising it as available.
Freelancing Jobs. Can be similar to microjobs of the ways to make money online, but will also consist of long term projects as well whether it be web design, article writing, and more. You can find freelance jobs posted on websites such as: Odesk, eLance, Craigslist, and more.
Google AdSense. A trusted way to monetize a website that has been around for awhile. Be sure to follow Google's policies when placing Adsense on your website, blog, articles, or anywhere else you may put your publisher id in. When placing code for Google Adsense, keep in mind when people visit your website, not to blast them with ads, there is nothing that drives more crazy!
Graphic Design. This will always be in high demand as one of the great ways to make money online and is very critical for all businesses or individuals. Businesses are always looking for people to hire to design brochures, logos, business cards, advertisements, coupons, websites, website images, or even custom apparel including t-shirts, hats, etc. If you are interested in designing your own custom apparel items, cards, etc, and don't want to front the money to print or store the items, you can use sites such as Cafepress or Zazzle. There are many more out there if you do your research, but I find these two to be the post common and reputable.
Microjob. There are websites where there are literally many different ways to make money online by usually doing short, sometimes simple tasks from writing a 250 word review, to designing a logo, to transferring a website, etc. You can find many microjobs posted at Amazon Mechanical Turk, Gigbucks, Fiverr, Zaarly, and more.
Mystery Shopper. If you like to shop, why not get paid at the same time! Depending on length and difficulty you can make anywhere from $9-$30, maybe more, a job. Find an established, reputable organization with a list of mystery shopping companies hiring such as: National Association for Retail Marketing Services, Mystery Shopping Providers Association (you can pay to get certified at certain levels, but it is not required), Customer Service Experts, Consumer Impressions, and more.
Online Store. One of the growing ways to make money online, but up to you of course to make it a success. Whether you are selling online products/services or real products you keep in stock, the possibilities are endless of what you can make it out to be. Keep a blog updated to build up traffic, post specials and updates on your social media, work on always pleasing customers and keeping them interested in coming back.
Photography. A simple photo you take could be worth enough for someone else to pay you for it whether they use it on their own website, or in a brochure. You can sell stock photos on websites such as: Shutterstock, iStockPhoto, 123RF, or fotolia. Now if you have a portfolio anywhere online, or just want to promote your photos, you can display them on networks such as Pinterest, Instagram, or Flickr among some of the most popular ones. You can also earn money by entering and winning contests.
Referrals for Jobs. Have a niche in spotting talented, skilled individuals, you can make a living with matching employers to the right candidate. Websites such as: Referearns or Wisestep offer incentives in paying individuals who refer the right person for jobs posted.
SEO. Search Engine Optimization, a necessity for any website owner! This is a service that will certainly speak for itself and if you have what it takes to keep up with the constant world wide web changes and algorithms in keeping a website's SEO up to date, this could become your niche. This will always be an ongoing service, not just do it once and you're good type of service, so if you can find businesses to trust in you to sign long-term contracts, you can make a decent living every month just doing SEO.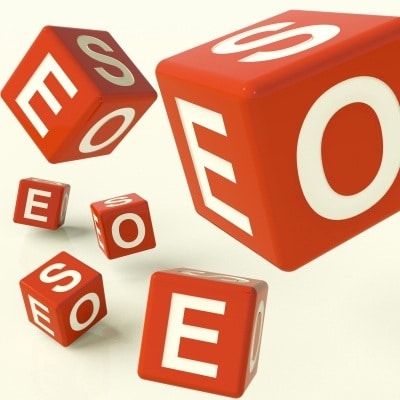 Sell Your Own Craft Goods. An increasingly popular trend, great for the crafty soul who use to do it as a hobby, can now do it for a living. Thousands of people are looking online every day for a unique gift or piece for their home. They want an item they can't find in stores. Draw them to you, utilize social networks to show off your skill. For individuals who do not have their own website, you can sell through websites such as Etsy or ArtFire.
Social Media Manager. This is indeed one of the growing ways to make money online. Businesses are learning fast how important a social network presence is to their business, but some have no idea where to even start with that. You can make money by offering your services to set-up business on popular social networks such as Facebook, Twitter, Pinterest, Google+, and any other ones that they may be interested in. With that being said, there is also money not only in setting up the social networks, but also for managing them. It can be very time consuming to make sure to post every day, read other post, and respond to any communications that may be received. I see individuals earning between $200-$600 a month per account, maybe even more depending on how often they are updating and on how many networks.
Survey Sites. If you're already online, why not utilize the survey sites to make some extra money. You can make money by taking surveys, watching videos, opening emails, shopping online, searching the web and more. I personally use MyPoints and Swagbucks, and all I do is open my emails and always go through their sites when I do any online shopping, and I earn an easy $30 here and there, plus with MyPoints, instead of cashing out through PayPal, I redeem for gift cards. I earn over $100 in gift cards every year. This is just an idea of how I do with them, but I can imagine you would make a lot more for actually doing the surveys.
Tutoring. If your niche is in helping others who struggle in certain school subjects, online tutoring could be right for you. Tutors are in high demand for all ages and subjects. Tutor.com, TutorVista, and even Craigslist are great places to check out to see if you can offer tutoring services.
YouTube. Like to be in the spotlight, or have a way to record videos for your tutorials? YouTube is the perfect place to display all that. By creating your own channel on YouTube, adding videos, and building an audience, you can begin to monetize your videos. What this means is you can enable YouTube to place ads on your videos.
Virtual Store. I have read and heard of people actually making real money from their virtual worlds they are involved with online. This is not something I am in to, or have researched further, it actually kind of confuses me. If you know more about it, do tell please!
Website Design. How many times out of 10, do you visit a website and can't find what you are looking for at all or in a timely manner. For me, that happens about 6 out of 10 times, IF it is a new website I have not been to yet. Knowledgeable and trustworthy web designers are in very high demand! Whether you may be a programming genius, or a pro in WordPress (all I use), or any other website design platforms, you can easily find work to fit what you do in this industry.
When finding your niche online, beware of websites asking for upfront fees or other cost. Do you research thoroughly and make sure it's right for you.  And last but not least, don't give up on finding your ways to make money online! You will not get rich quick, or overnight, and if you do, please tell me how you did it! Starting a career online, whether you decide to be your own boss or find a company to work for, takes time to reach your goals and aspirations. Stay patient, determined, and DON'T GIVE UP!
photo credit: justinmatthew21 via photopin cc
photo credit: SEOPlanter via photopin cc