Ever take a picture on your travels of the most amazing landmark, breathtaking sunset, or gorgeous building, but it did not turn out quite like you wanted it to. That's when a landscape Photoshop effect may come in handy if you have the software on your computer. Luckily for Photoshop users, we don't always have to be professional photographers to create an amazing photograph when we have this software to utilize.
Here are 20 landscape Photoshop effect tutorials to help you out:
Adding a Realistic Rainbow to a Photo
A great tutorial from photoshopessentials.com by Steve Patterson on how to brighten up a cloudy landscape photo by adding a colorful, natural looking rainbow.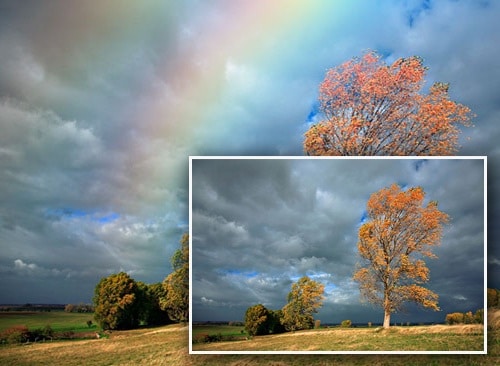 Selective Sepia
Learn how to change your landscape photo to have a sepia effect on photoshoptutorials.ws to create an amazing result and an eye catching photograph.
Add a Dramatic Rain to a Photo
A creative tutorial on design.tutsplus.com to show you how to create a rainy day from a simple landscape photo to give it a more dramatic effect.
Replace a Sky in Your Image
Sometimes changing the sky in a landscape image will make all the difference in improving your photo and this tutorial on photographypla.net will show you step by step how you can do that.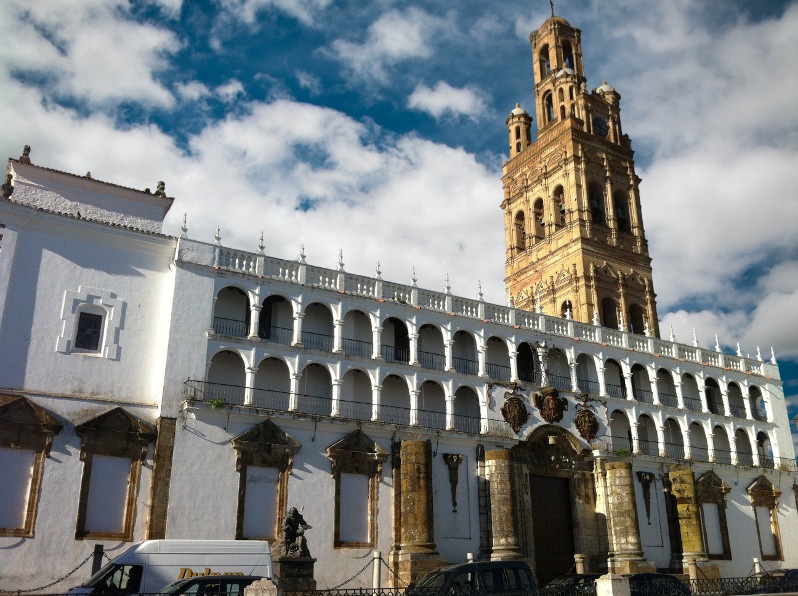 Intensify Your Landscape Photos in Photoshop
Learn how to turn a photo you took on your travels that you wish turned out a lot better into a beautiful professional piece of work with bright colors, high contrast, and lots of fine detail. This tutorial comes from blog.spoongraphics.co.uk.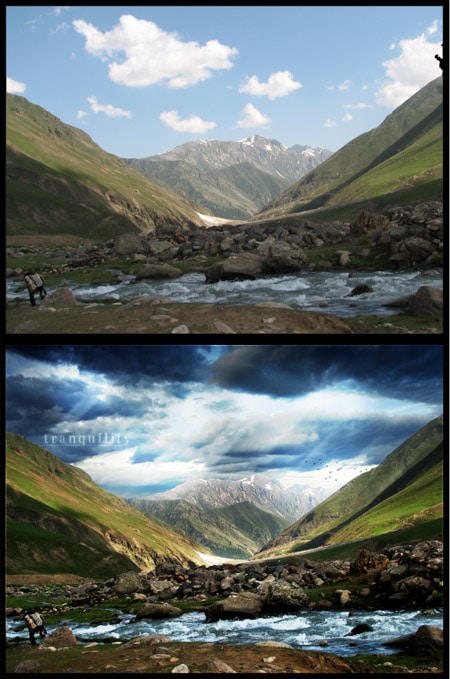 Warm Golden Sunsets with Gradient Maps in Photoshop
Create a gorgeous sunset landscape photoshop effect as one way to enhance a memory and to brighten an image using the gradient map feature. This tutorial is found on photoshopessentials.com.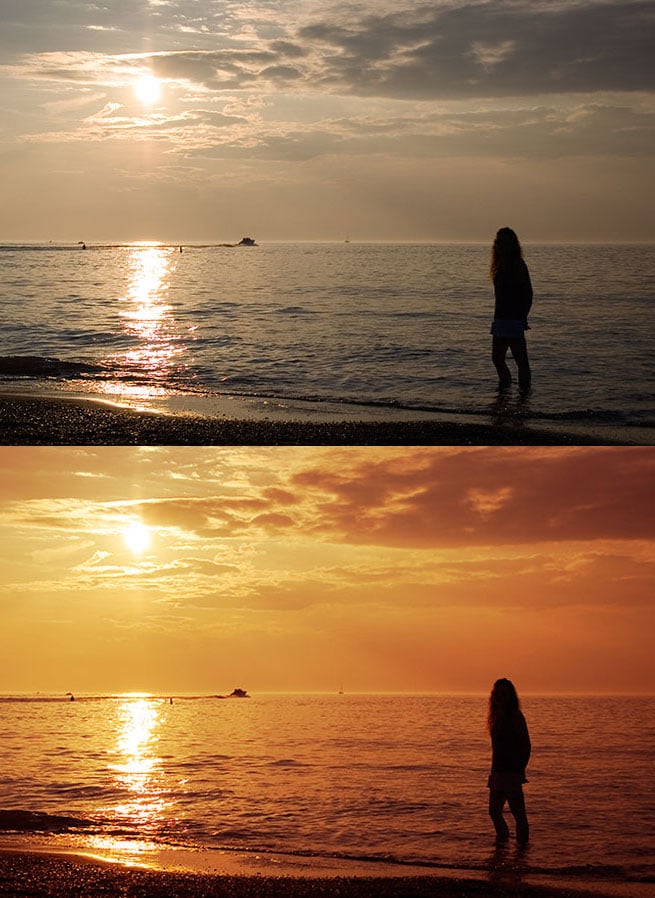 Using the Dodge & Burn Tool in Photoshop
A beautiful landscape photo effect tutorial found on ephotozine.com that will teach you how to use the dodge and burn tool in Photoshop to really make the colors in your photograph truly pop out.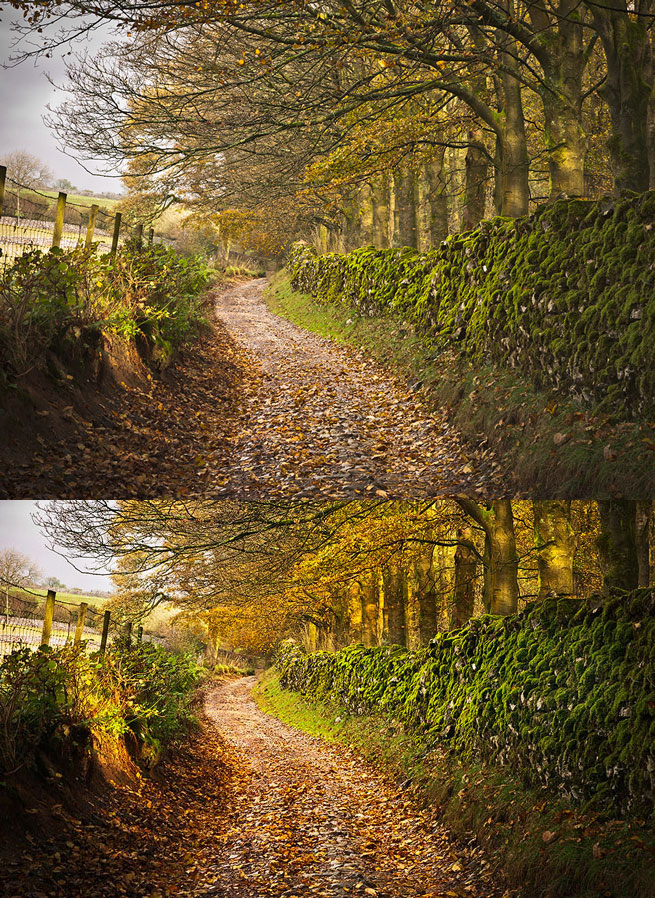 How to Add Snow to a Shot in Photoshop
You never know when you may need to add a snow effect to one of your pictures to make it complete, this is another great tutorial found on ephotozine.com that will show you just how to get that Photoshop effect.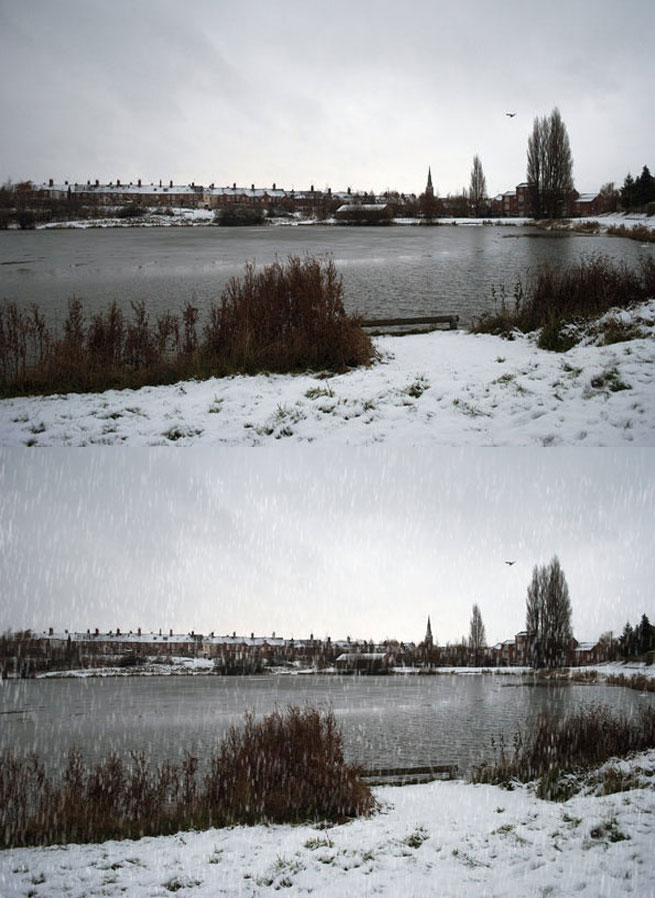 How to create an Atmospheric Landscape Photoshop Effect
A wonderful and straight forward how to tutorial found on photoshopcreative.co.uk to show you how to create a dreamy, misty landscaped view out of your dark or dull photograph.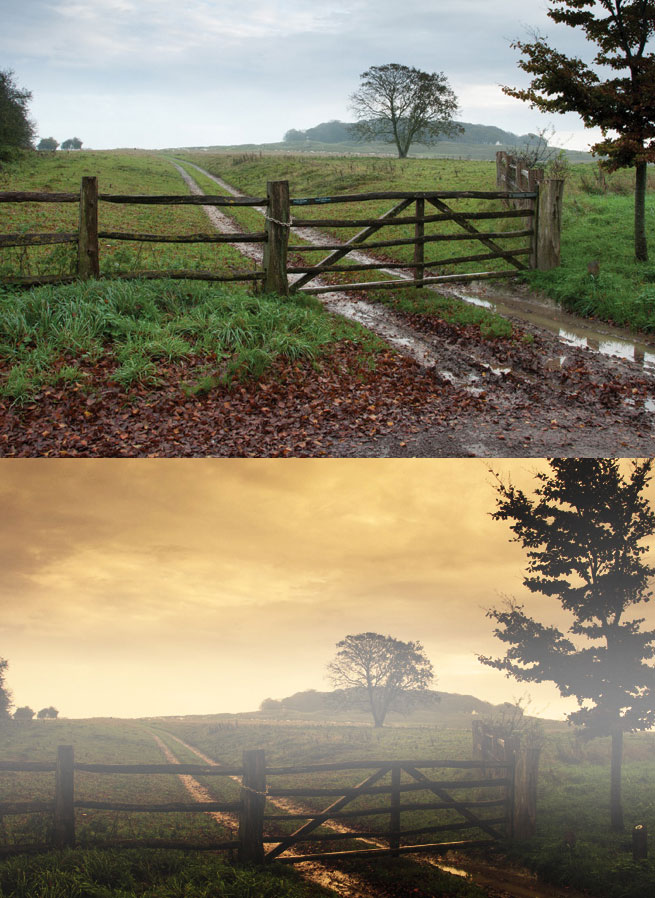 Landscape Photography Basic Editing
This landscape Photoshop effect tutorial found on psdbox.com will teach you how to turn a simple scenic pic into a gorgeous landscape seen in travel magazines.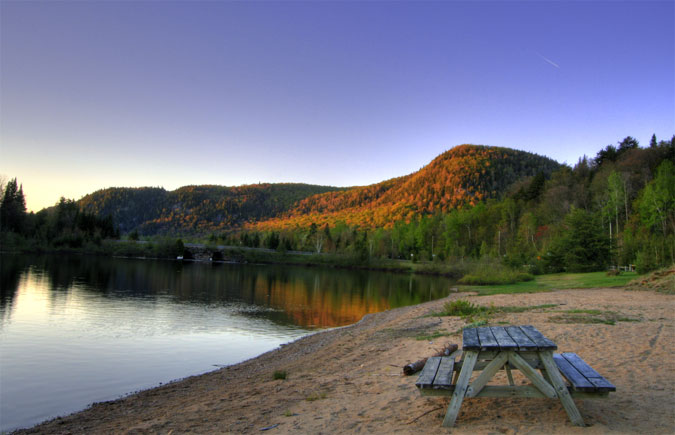 Instagram your Images Using Photoshop
Another great way to spruce up your landscape photo is by adding a pretty Instagram effect to it. Find this cool tutorial on abduzeedo.com for a quick walk through.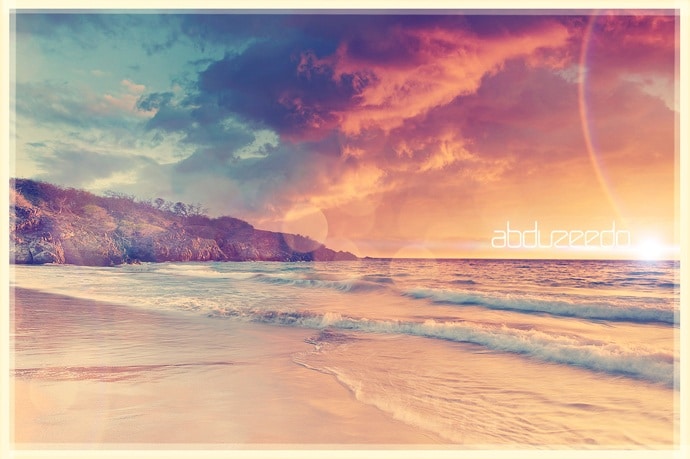 Creating Dreamy Photos
Learn how to create a dreamy landscape Photoshop effect from this tutorial found on freeimages.com in simple, easy to follow steps.

HDR Style Results Using Layers in Photoshop
A truly beautiful way to make your landscape photography pop and look completely professional. Check out this landscape photoshop effect tutorial from digital-photography-school.com.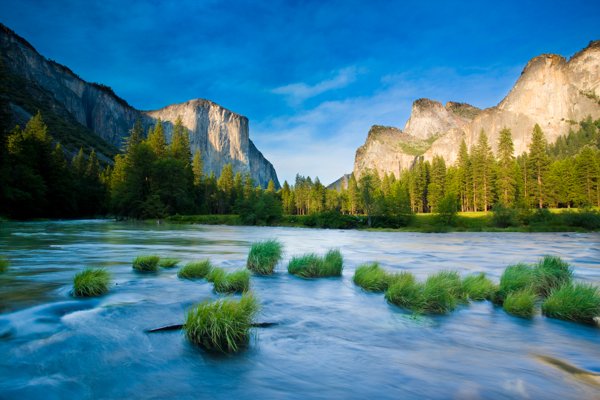 Advanced Color Correction with Levels Photoshop Tutorial
Great for improving your dull image and make it pop up with a bit of contrast and color adjustments. You can find this great tutorial on photoshopcafe.com.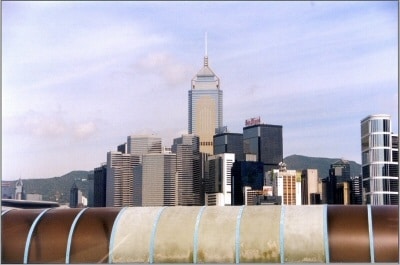 Create a Starry Night Sky in Photoshop
This is a wonderful way to make an already amazing photo into an even more amazing piece of art by adding stars to the sky. This creative tutorial comes from photoshopessentials.com.
Realistic Mist Tutorial
This tutorial found on blog.designnocturne.com will teach you how to take an ordinary photo and turn it into a dark, misting photo to create the realistic look you may be looking for.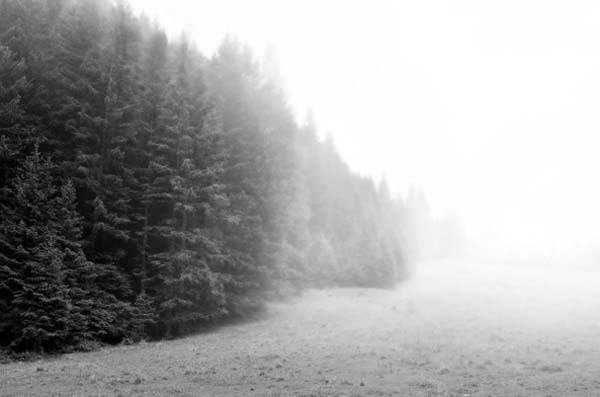 Create Silky Smooth Waterfalls in Photoshop
Perfect landscape Photoshop effect tutorial when it comes to smoothing out the waterfalls in any pictures you may take out and about. This is another great tutorial found on photoshopessentials.com.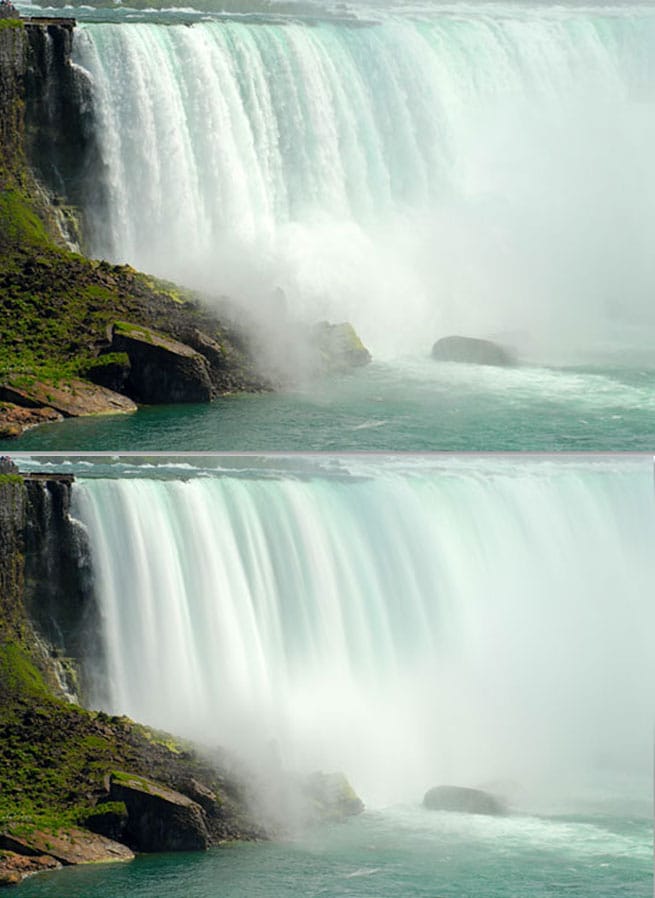 Remove a Person and Recreate the Background
This tutorial comes from photoshopstar.com and will show you step by step how to remove a person and recreate the busy background in a photo using the Clone Tool. This is a great tool to learn in case there comes a time you want to remove anyone or anything from your landscape photograph.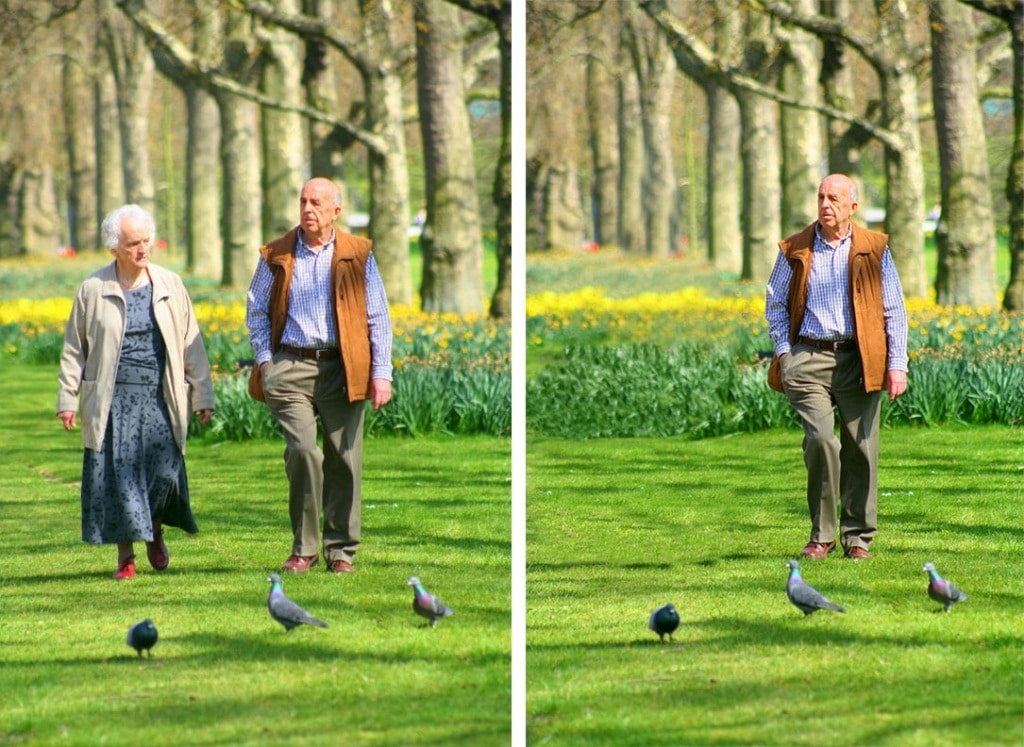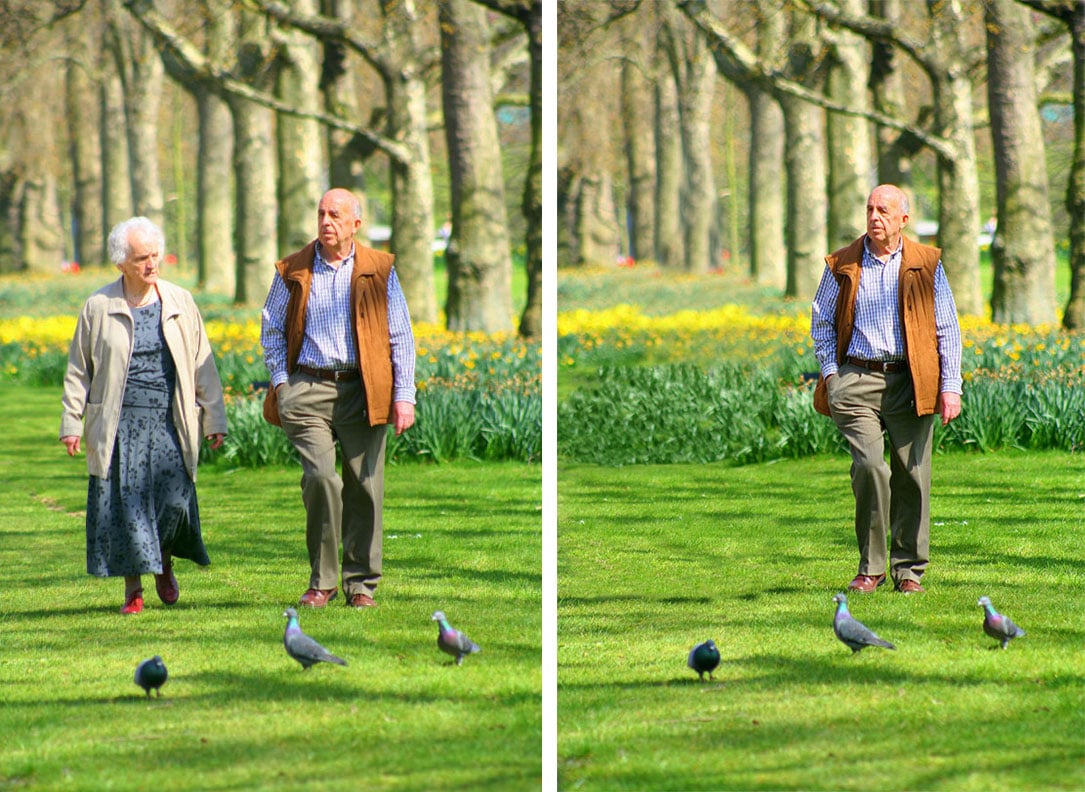 How to Blend Textures with Photos in Photoshop
Another great creative idea of how to apply a texture effects to one of your photos. This great tutorial comes from photoshopessentials.com.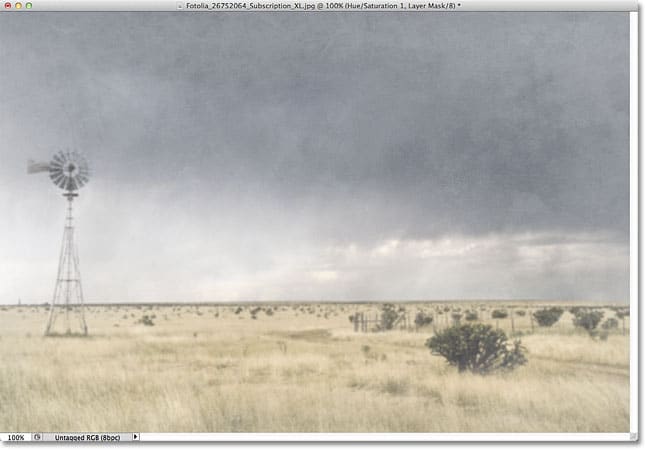 Vibrant Color Photoshop Images Effect
A very fast and simple tutorial, but certainly great to know when working with landscape photographs to improve them with a simple color adjustment. This tutorial can be found on photoshopcstutorial.com.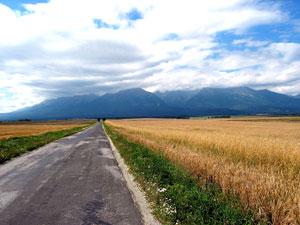 Don't get discouraged if some of these Photoshop tutorials use a newer version of Photoshop. Most of these tutorials use all the main tools that have been available from the earliest versions of Photoshop as well. I recommend you skim through the tutorial for the screen shots of tools being used if you use an older version of Photoshop just to double check you have that available tool.
I hope you found at least a couple of these great resources in my post handy when it comes to sprucing up your landscape in your photograph. Do you recommend any tutorials that could help beautify landscapes?
To find more great tutorials when it comes to lighting effects, check out my blog post 46 Photoshop Lighting Effects.