Parallax is an amazing effect when scrolling that truly adds charm and character to your website. I found some wonderful premium parallax WordPress themes that make the parallax scrolling effect very easy to do yourself, no coding required. In fact, most of these WordPress themes come with page templates you can upload on your site, and exchange out the content and images with your own, with not a lot of extra work. The parallax scrolling effect is by far my new favorite customization you can do to your website!
Check out these 10 Parallax WordPress Themes that will make parallax easy on you:
One of the top selling themes out there, plus a theme I can't stop talking about from personal experience, Avada is one of the greater parallax WordPress themes out there. It offers a one page, easy to use, parallax feature for any of it's pages. It also includes a Parallax Layer Slider Plugin and the Fusion Slider comes with Parallax effect. The full width sections of this theme allows background images to have a parallax effect, plus even the page title bar backgrounds can have parallax, cool cool cool! When viewing the demo, click to preview page 16 of the Avada theme.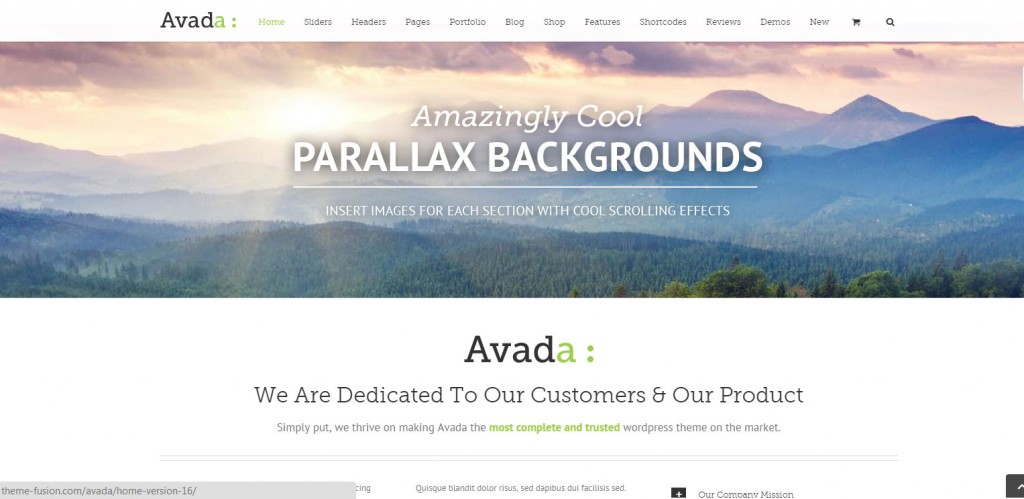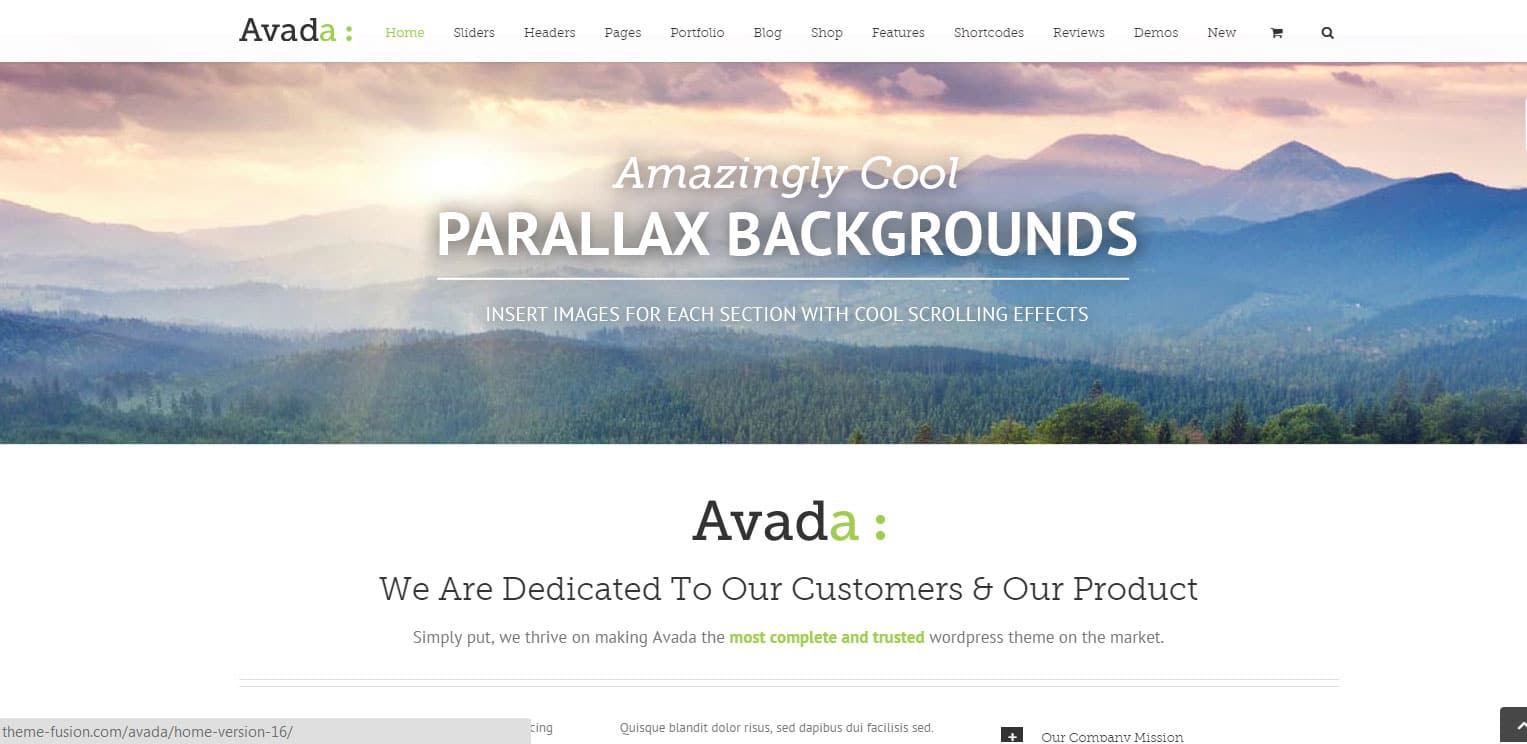 One of my newest favorite parallax WordPress themes, Jupiter displays all different types of parallax effects from full page, partial page, video, and different types of click thru effects. A beautiful display of parallax that is easy for any user to make their own and make a huge impression.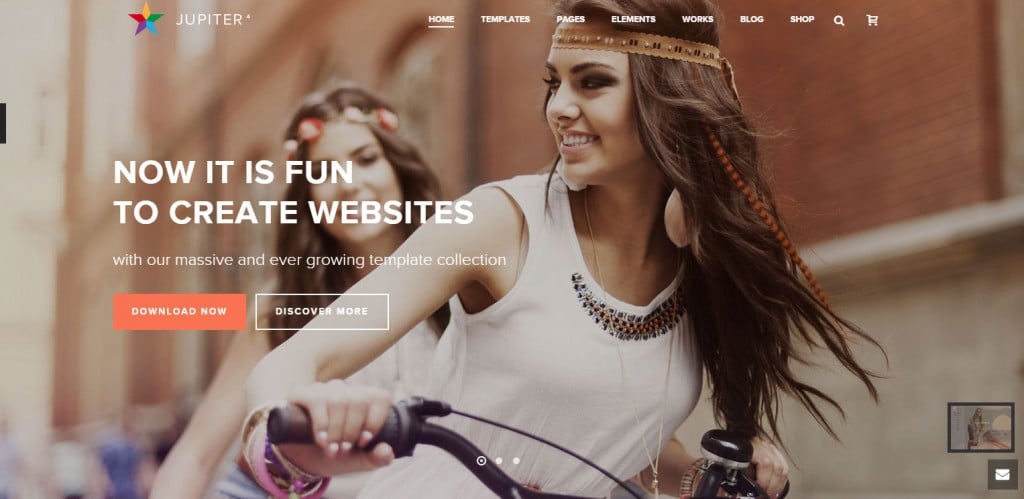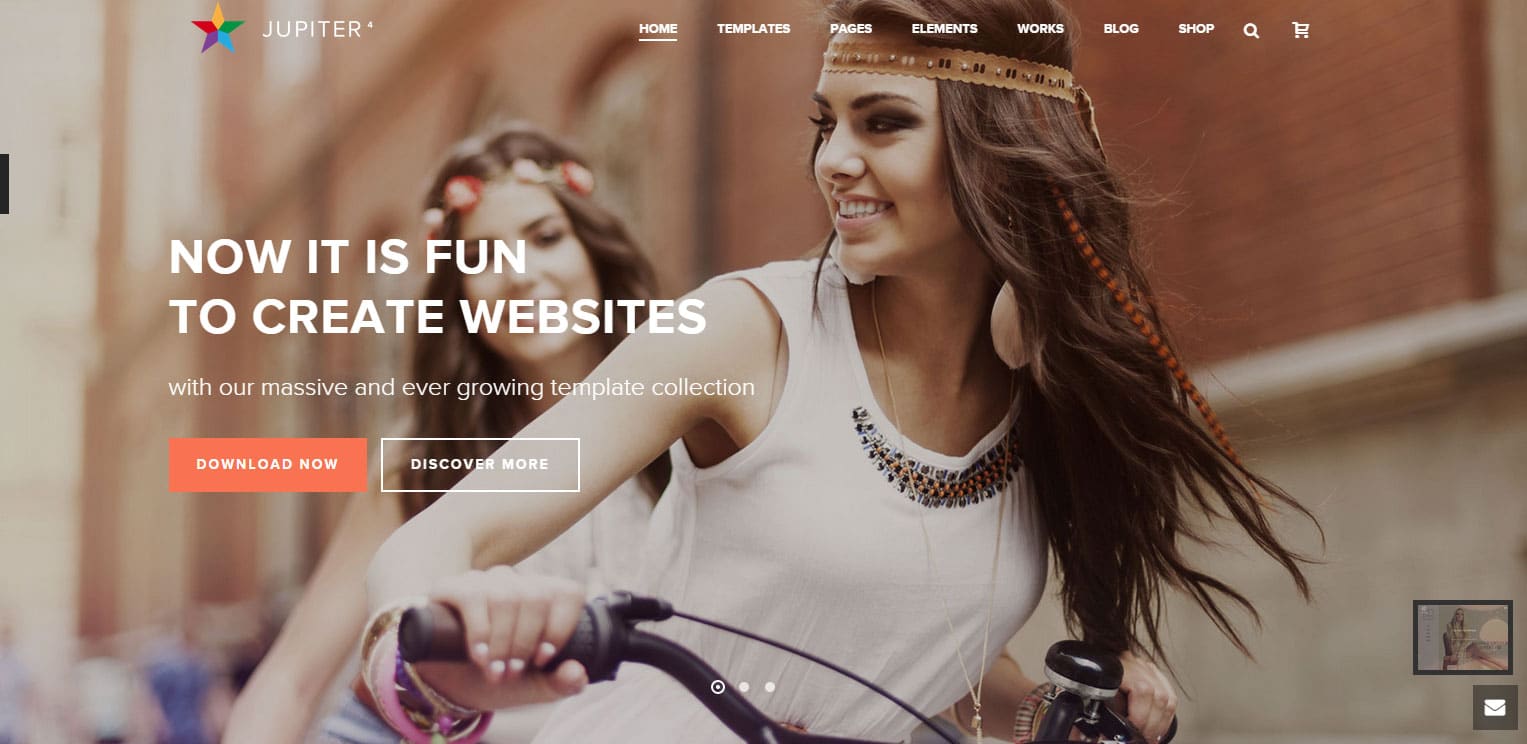 This is the current theme I have on my website now, and I love it! As you can see, I have a couple sections on my home page with a simple parallax effect. It was super simple to use, plus The7 theme comes with Visual Layout Builder, with 16 custom widgets and over 50 shortcodes, making no coding problem headaches for yourself. Check out the demo and view all their different parallax pages to decide which one works best for you.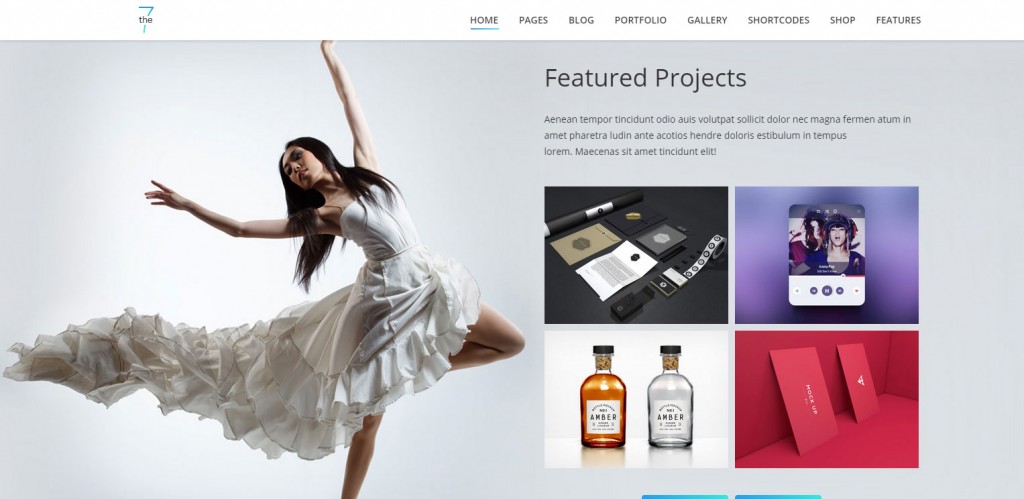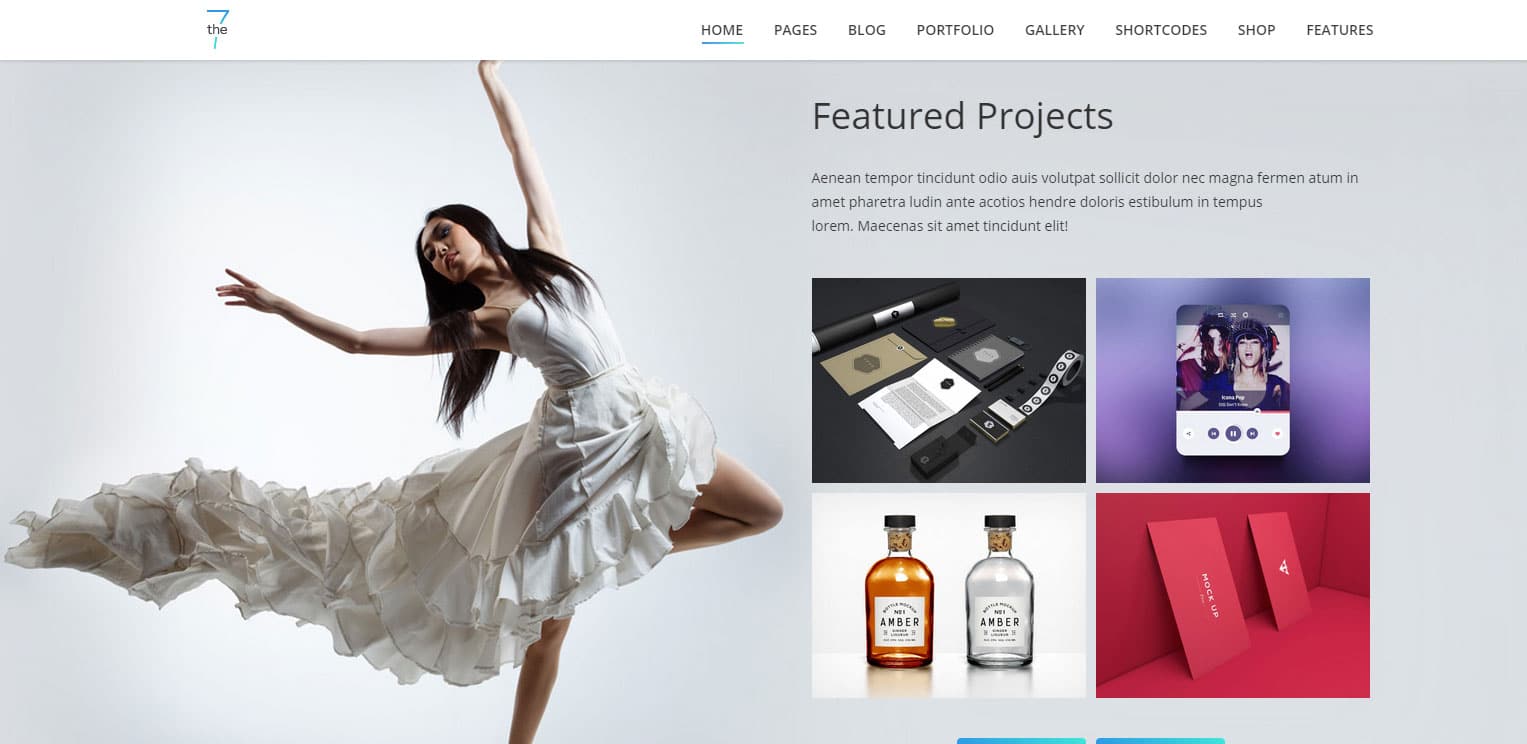 Another impressive WordPress Theme I've used a few times with an easy parallax effect customization built in, including a multi layer mouse based parallax. Contains easy to use drag and drop page builder features, tons of Google fonts to choose from, amazing CSS3 animations, lots of portfolio and blog styles to choose from, and so much more.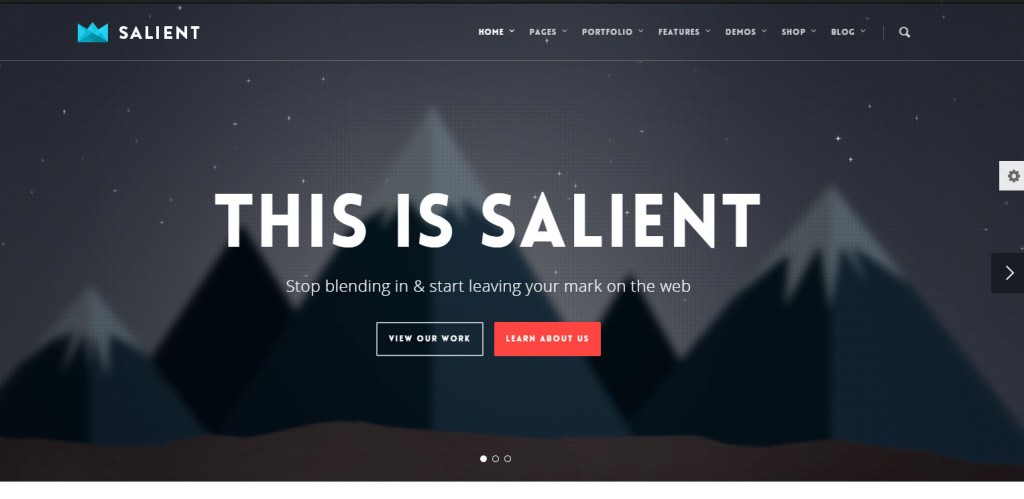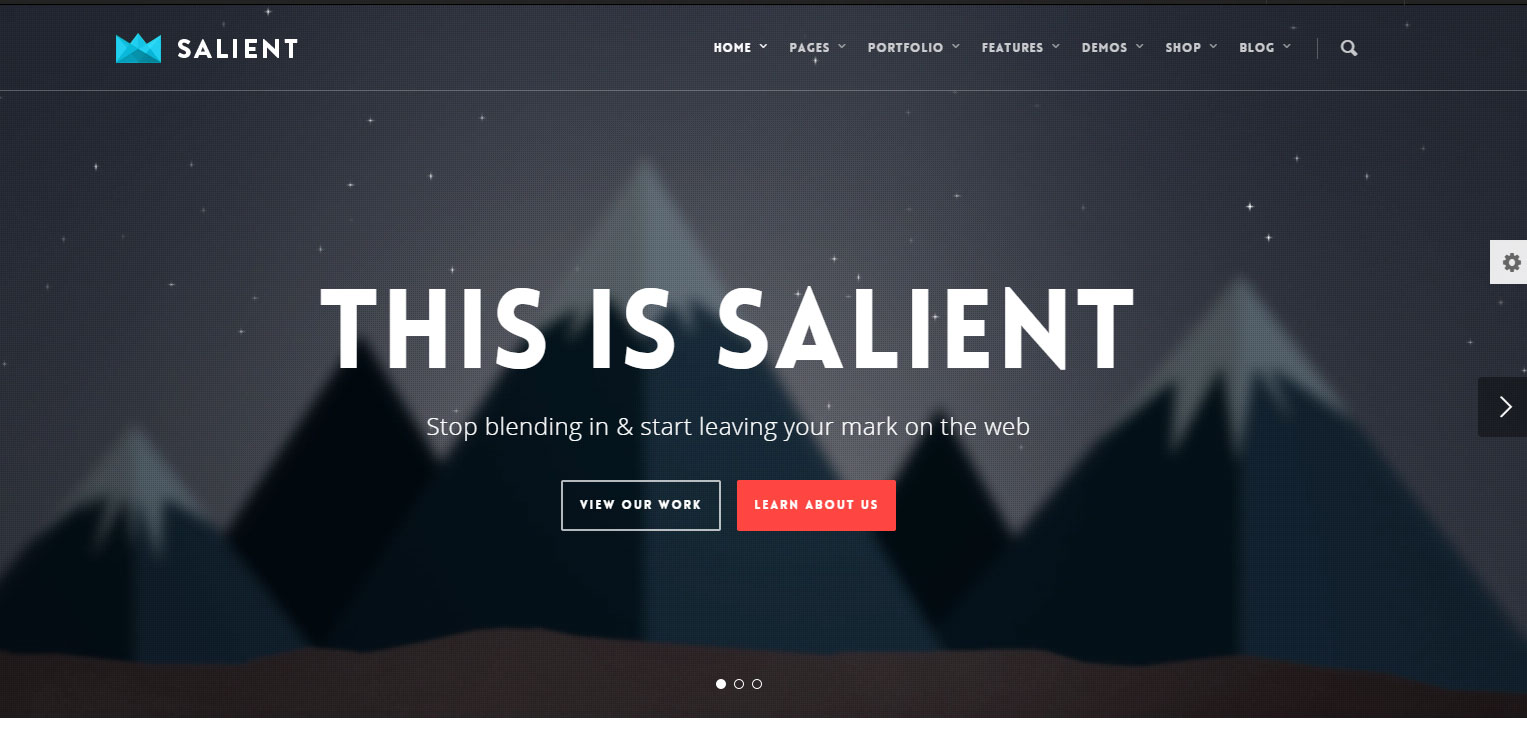 Contains over 60 robust WordPress themes to choose from with beautiful parallax customizations to make your website look nothing but professional and beautiful. Includes many different E-Commerce, Corporate, One-Page, and Coming Soon theme choices.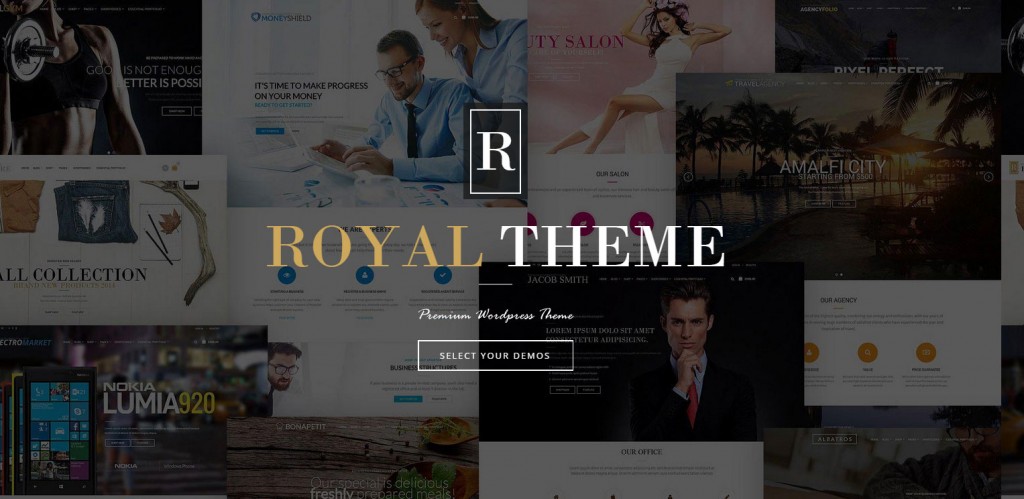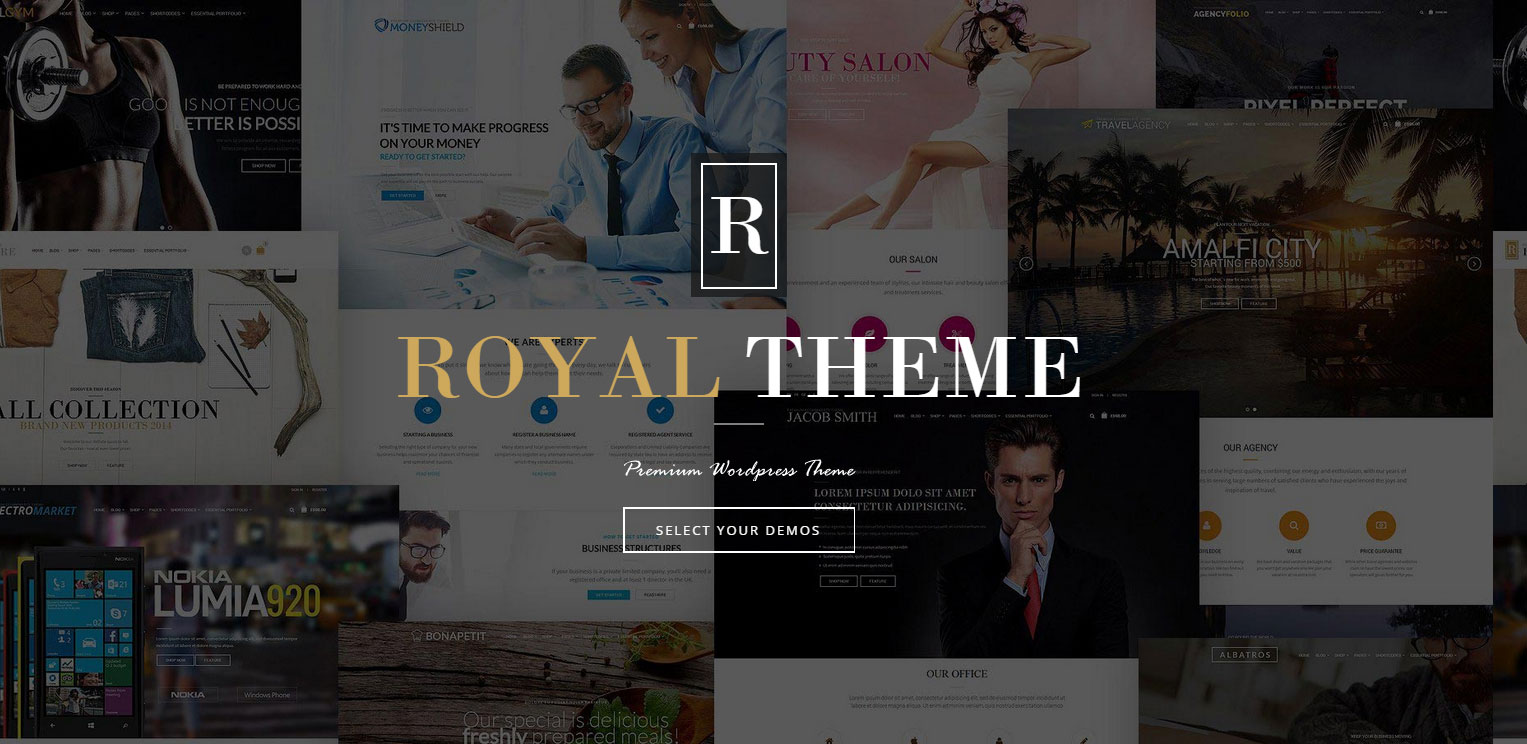 Contains a special BeParallax option built in among with other customized options, with gorgeous full page or partial page effects. A great way to view different scroll over effects in the parallax at its finest.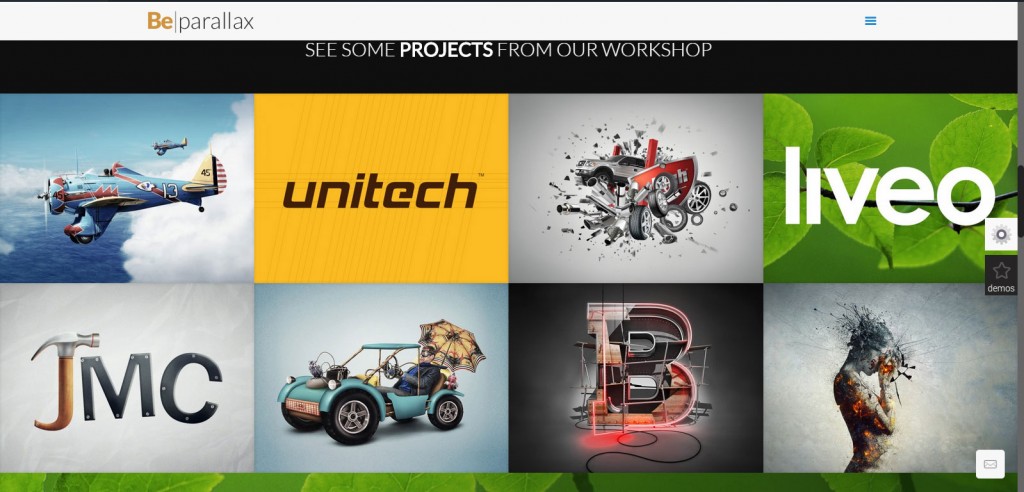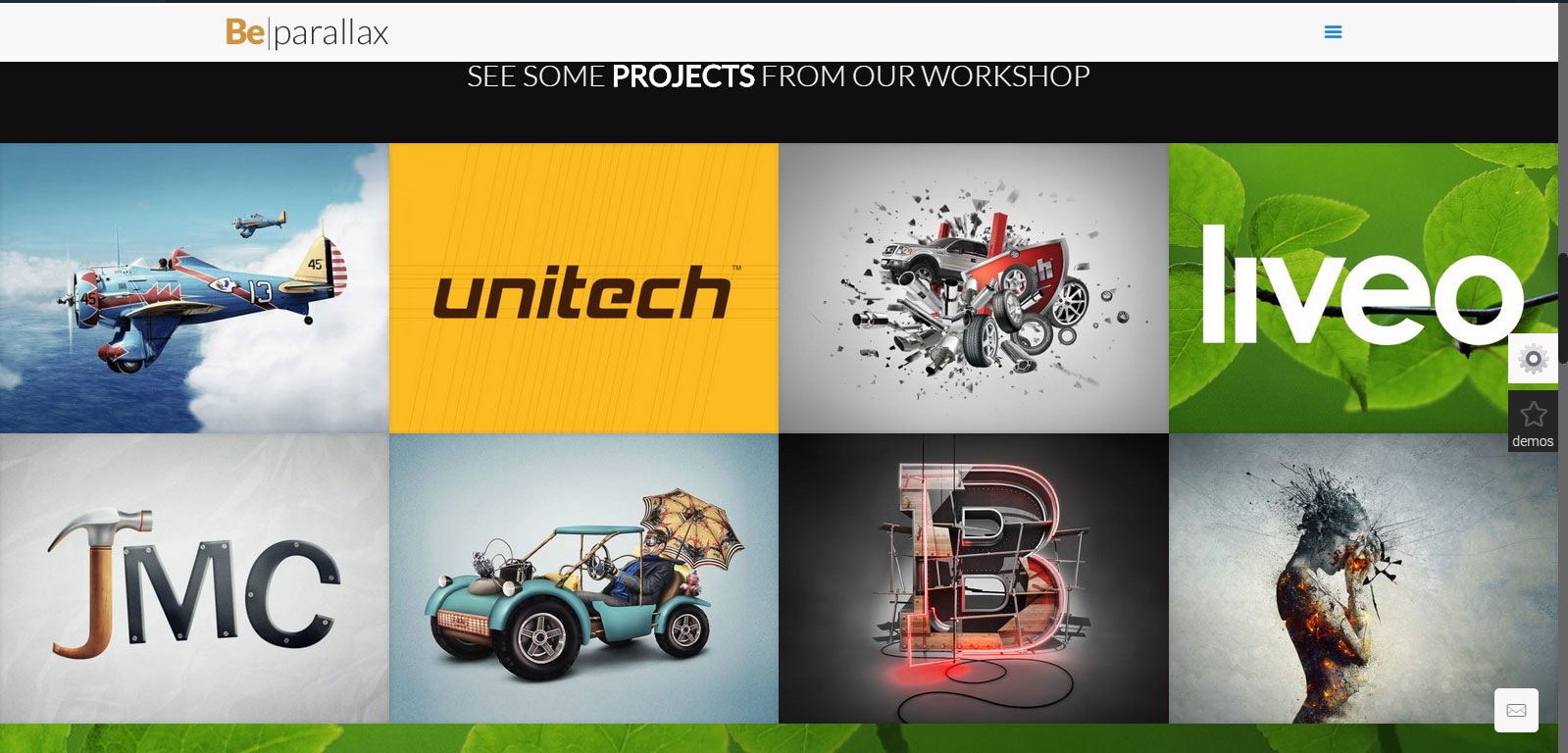 I can see this theme being great for a restaurant or cute bakery. That's what's awesome about the parallax effect, no matter what type of website you have, parallax will look good on it. This theme has a wonderful layout displaying different looks in each parallax section.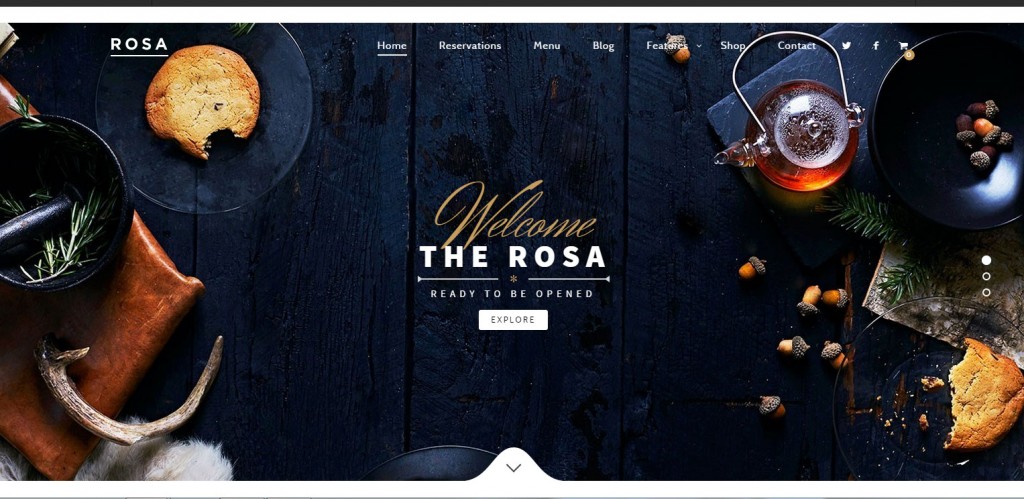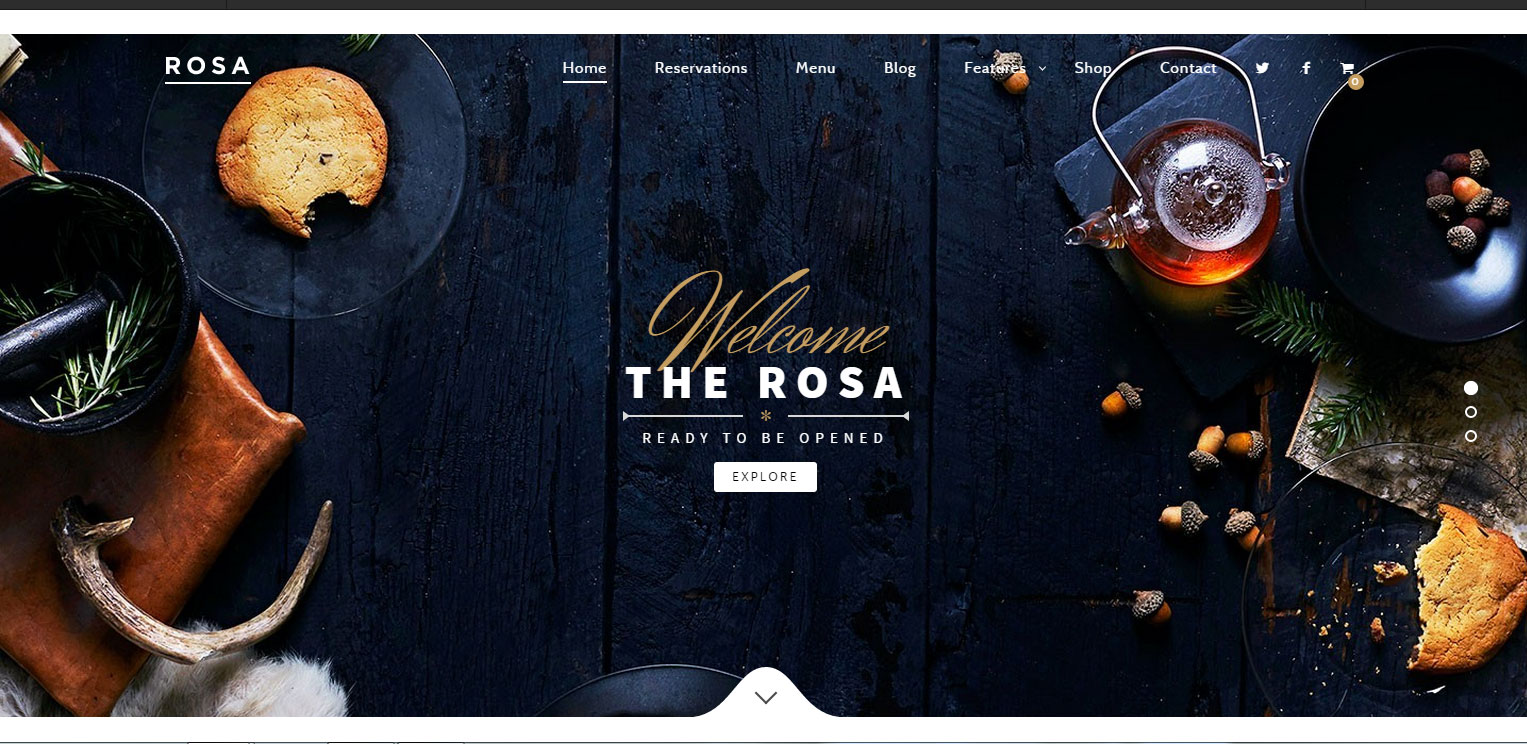 One of the great premium parallax WordPress themes built with magazines in mind, but if you are a blogger, it can be perfect for your website too. I thought this one was very unique because you can easily set up each post to contain a parallax featured image. Something you do not see often.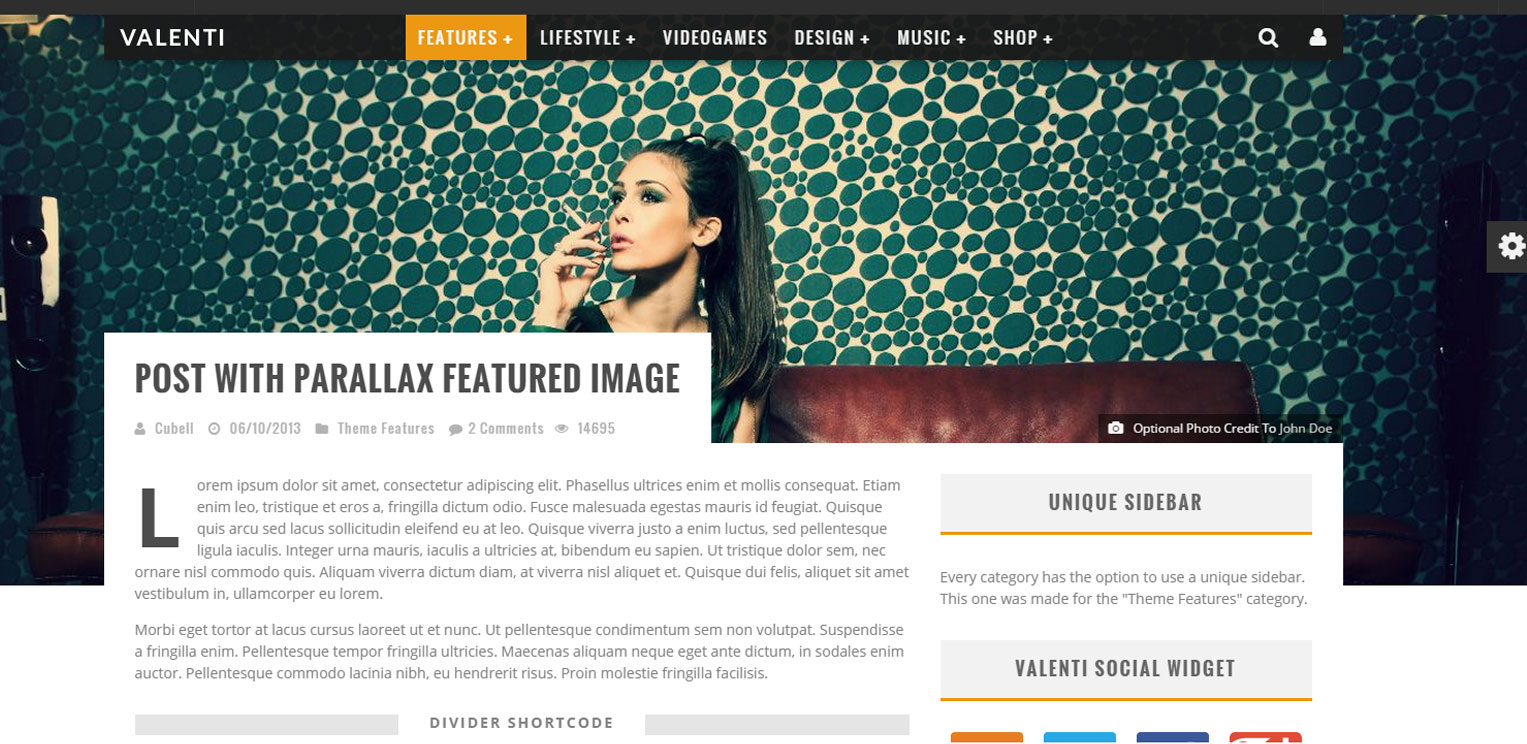 Make a huge impression with the North theme, perfect for an elegant boutique or a website all about fashion. Offers a full page display with smooth mouse over parallax effects. You are sure to make an impression with this theme in the fashion industry.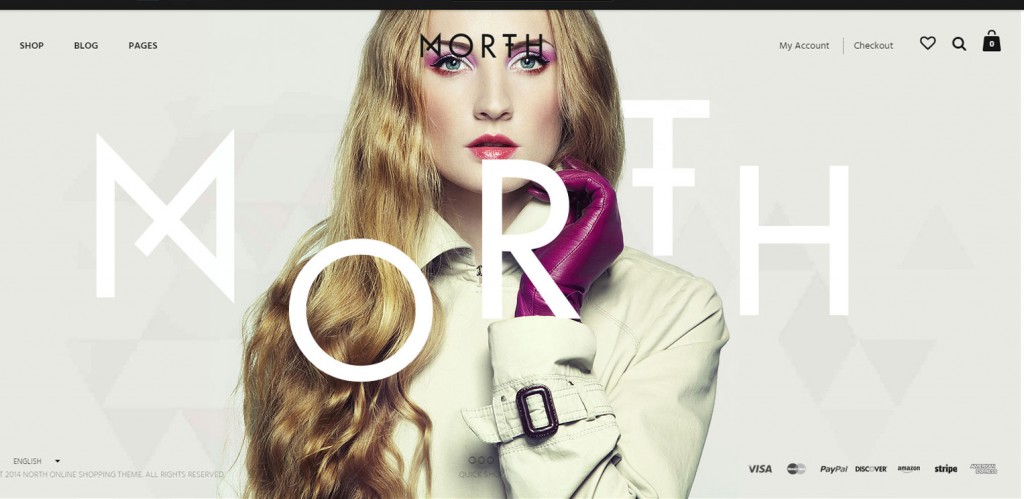 No you are not seeing double, that's right, another parallax WordPress theme called North, but this is different from the above. So many different options to choose from, including a smooth and reliable parallax option.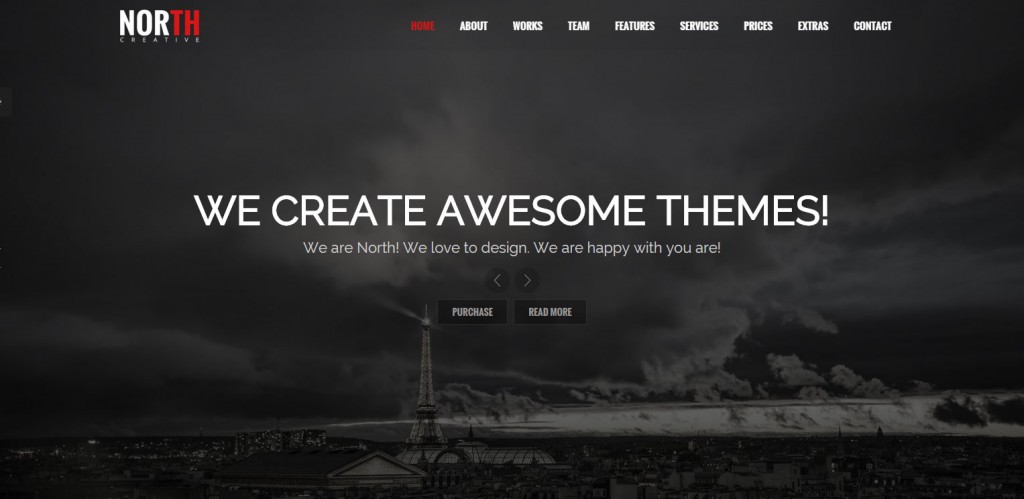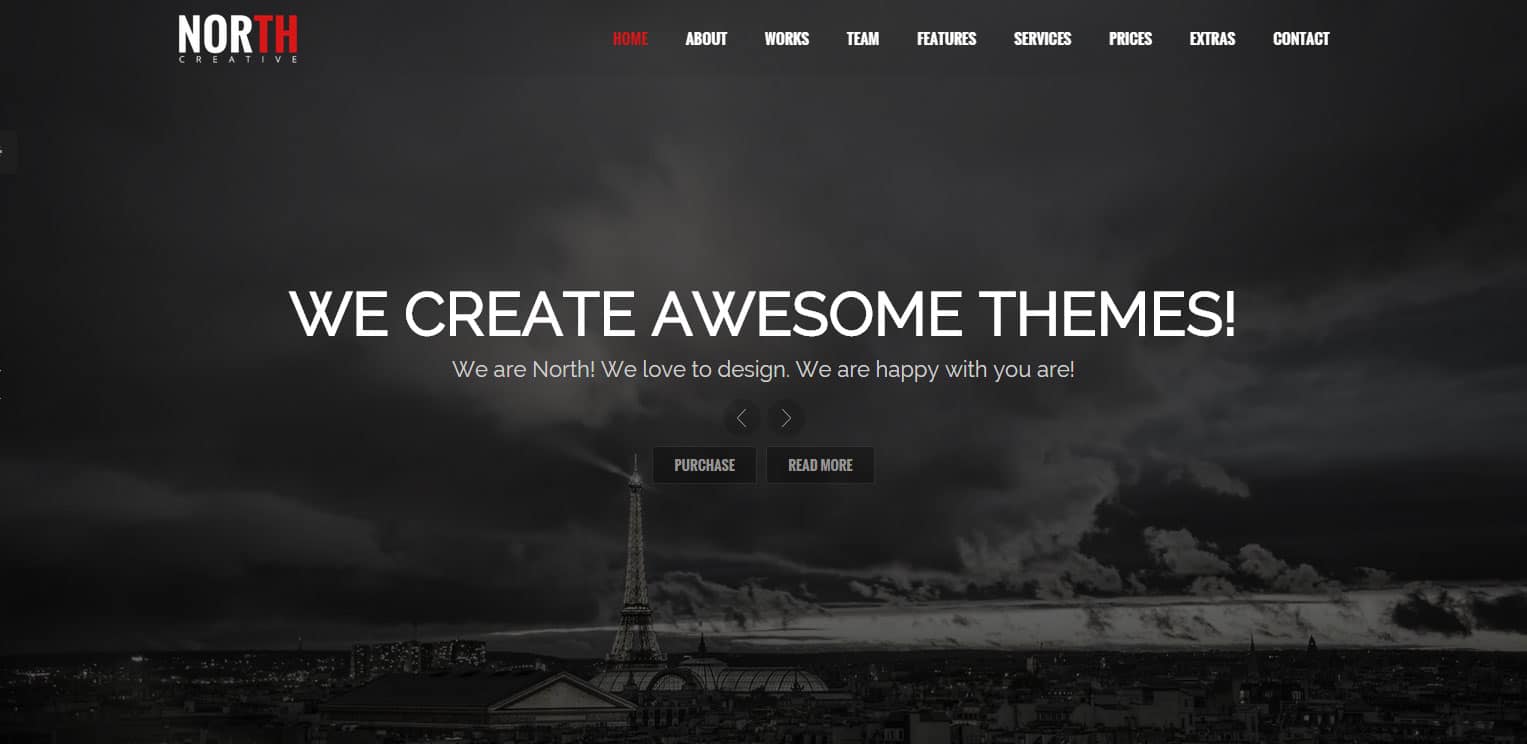 Ready to switch your website to use one of these amazing parallax WordPress themes yet? I know, it's hard to choose one because they all work so well. From personal experiece I can say Avada, Jupiter, The7, and Salient themes are awesome to work with, the parallax is so easy to use, plus they come with so many additional features to give you an amazing end result. For different examples of different types of parallax scrolling effects such as video, full page, vertical scrolling, hortizontal, etc, to better understand what effect you may looking for, read more here.
Do you currently run any type of a parallax scrolling effect on your website? If so I'd love to check it out! Please leave me a link to your site in the comments below.