One of my favorite things when it comes to attending conventions, conferences, or any type of trade show, all the free promotional products I grab from the different booths. Promotional products are a great idea when you want to get your business name or brand out there locally. Finding the right inexpensive promotional product to help represent your business is important. If you plan on having a booth, I highly recommend offering something free to everyone who visits you, whether it's an actual object they are taking or you are directing them to a website or app to download something free, or maybe even offer a coupon.
**This post contains affiliate links & I will be compensated if you make a purchase after clicking through my links.
If you have some type of trade show coming up and decide to go this route for your booth, I've found inexpensive promotional product ideas below starting at $1 each. Sure you can go with the standard customized pencils, pens, notepads, and envelope openers. But why not get an inexpensive promotional product to represent your business if you could right?
10 Inexpensive Promotional Product Ideas People Will Actually Enjoy: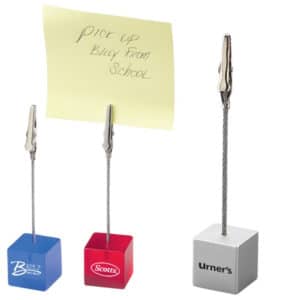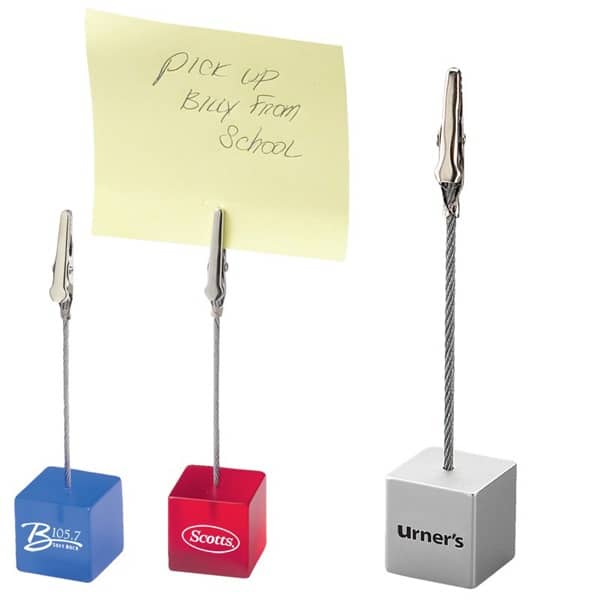 Square Memo Holder
These are great to have lying around on the desk for people who want to hang an important note or memorable picture. A fun desk accent for sure. You can get this here at anypromo.com starting as low as $0.64 a piece and may even be cheaper if you order in higher quantities.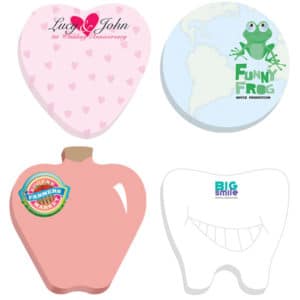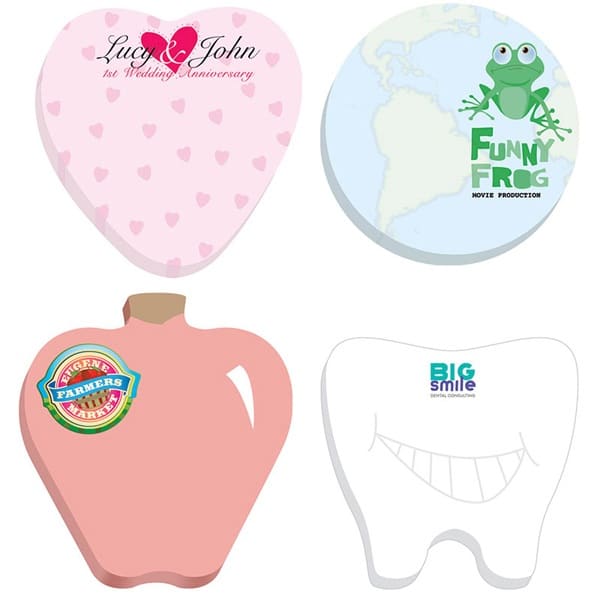 Adhesive Die Cut Notepads
These notepads are a fun size (3 x 3) and come with different shape options for an even custom look. You can get these here at anypromo.com starting at $0.77 a piece or even less if depending on the quantity you are looking for.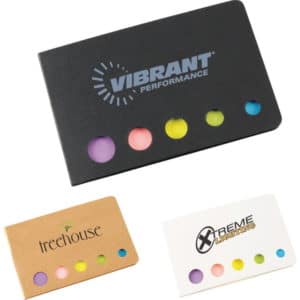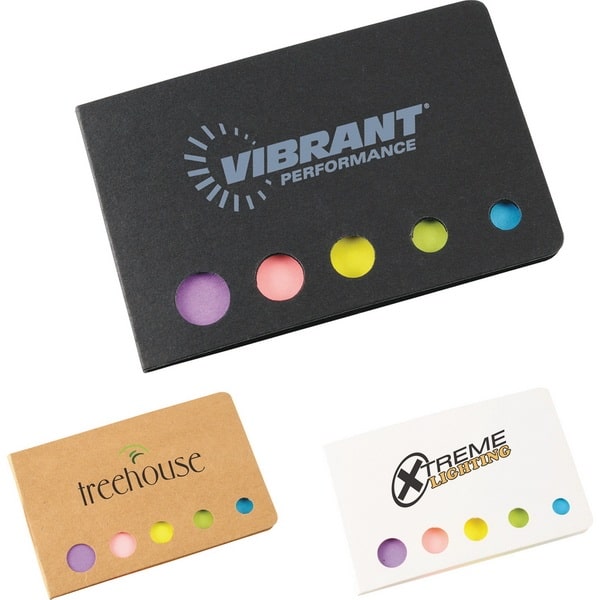 Recyclable Sticky Flag Booklet
Who doesn't need sticky pads right? In the office and around the house, these are used constantly for most people. You can find these here at anypromo.com starting as low as $0.40, you can't beat that for a custom inexpensive promotion product.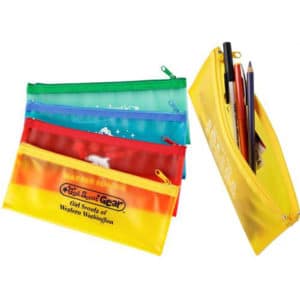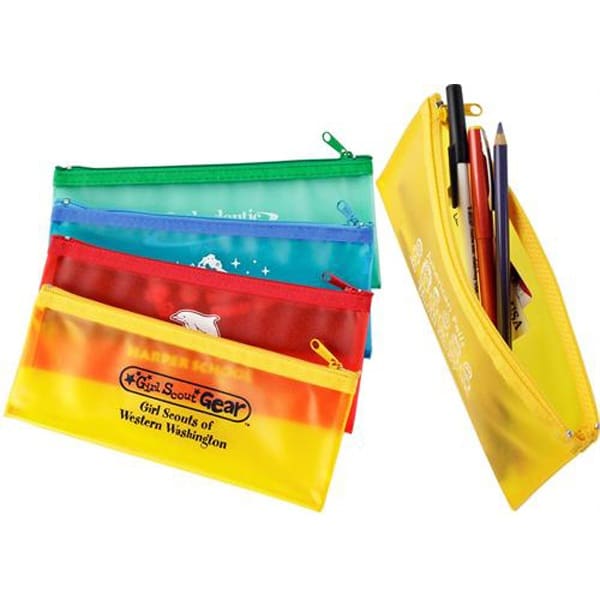 School Mate Zippin Pen & Pencil Case
I think these are handy because yes you can use them as a pencil holder, but you can also use them for many other small items that will fit. You can find these here at anypromo.com starting out at $0.90 at piece.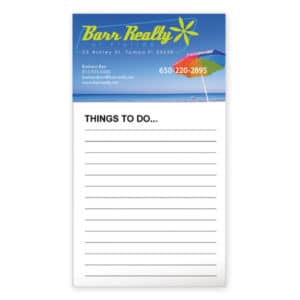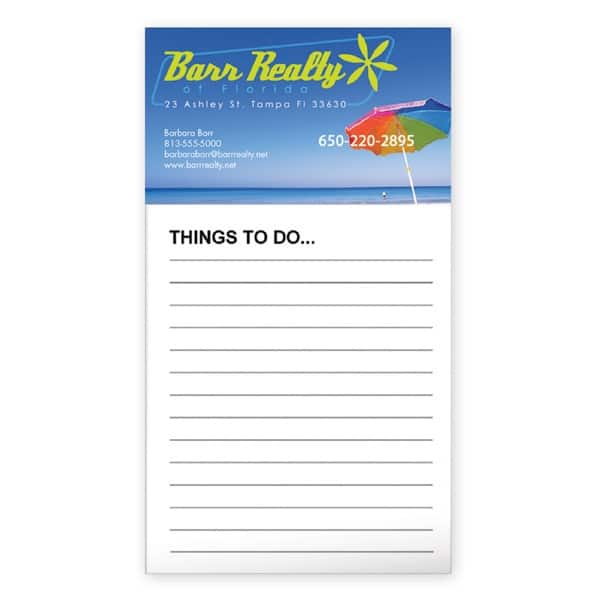 BIC® Business Card Magnet with 50 Sheet Notepad
Whether you use these for grocery lists (like I do) or write out a week to dos, when people get these, they stick them right on to the fridge and actually use them. You can find these here at anypromo.com starting at $0.91.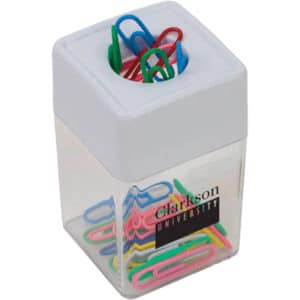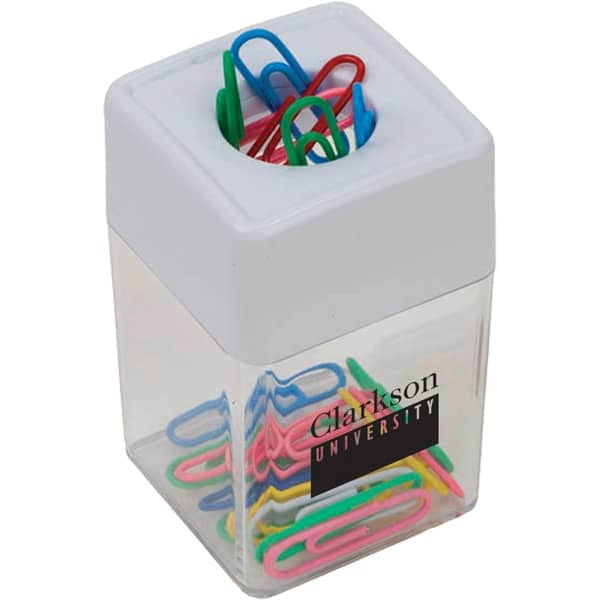 Paper Clip Dispenser
Everyone needs a home for their paper clips, and what a great way for people to remember your business as they will more than most likely keep this on their desk. You can find these here at anypromo.com starting at $0.98 a piece.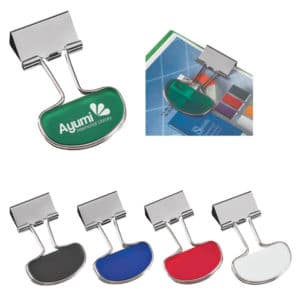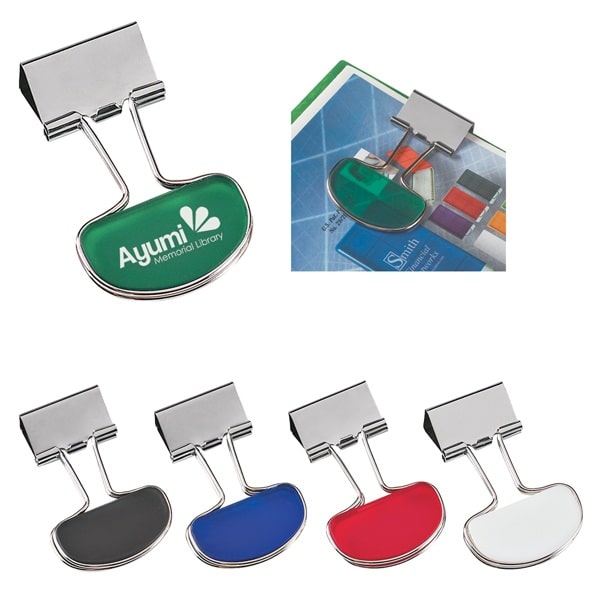 Binder Flip Clip
If you are like me, I do my best to keep track of these things, but if these get passed to someone else, not necessary a bad thing when your business is featured on it. You can find this inexpensive promotional product here at anypromo.com starting at $0.51 a piece.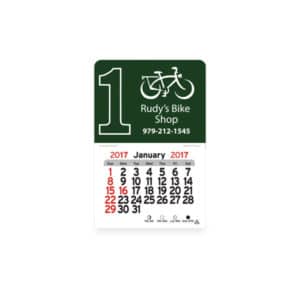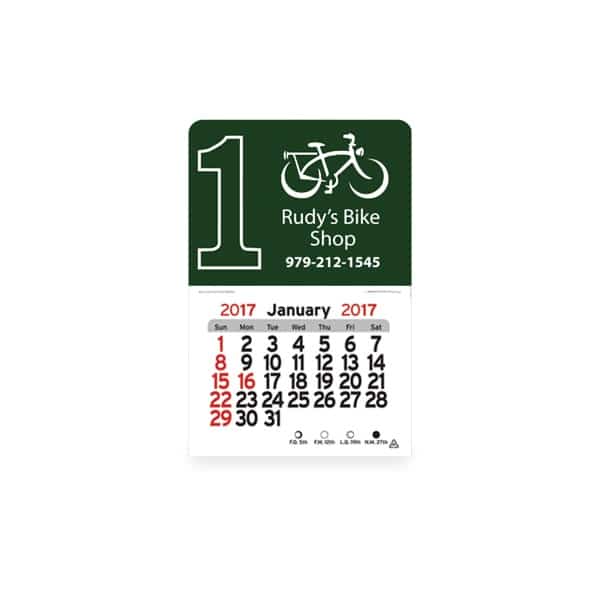 Econo Stick Calendar
I love when I get these calendars I can just stick on the fridge and keep track of what day it is. I look forward to this inexpensive promotional product every year! You can find these here at anypromo.com for as low as $0.57 a piece.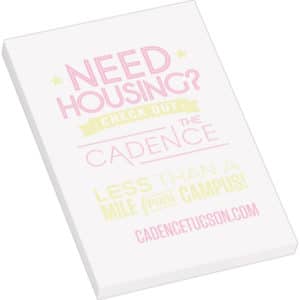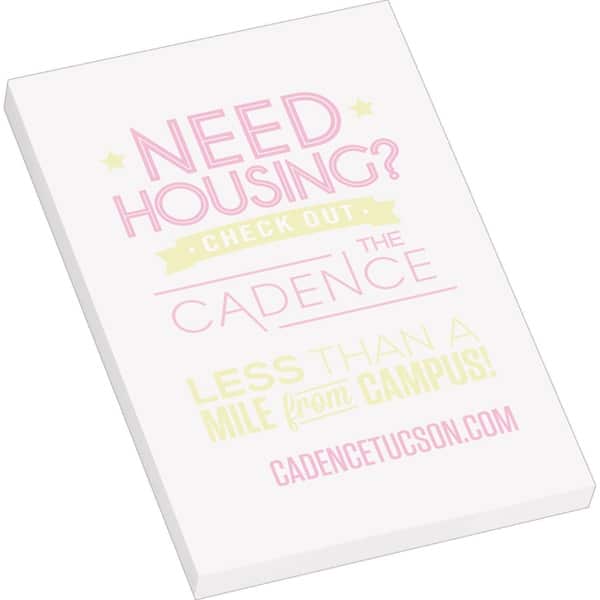 2″ X 3″ Custom Background Notepad
The idea of having a custom quote, with your business name or website on the bottom is a fantastic idea! Forget about just the standard full lines of business information, now make it so everyone will want to use this notepad. You can get this here at anypromo.com for around $0.27 a piece for your first 500.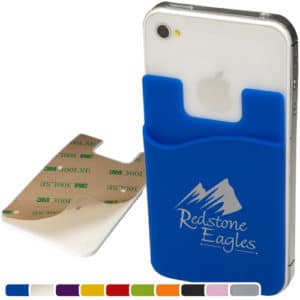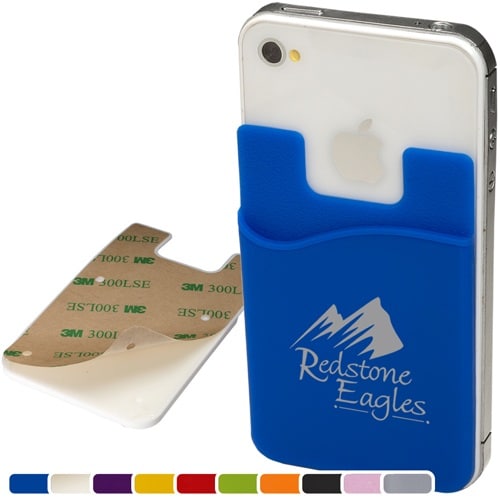 Silicone Cellphone Pocket Card Holder / Wallet
Once I saw my friend sport one of these on her phone, game over, I wanted one! Everyone has their phone with them at ALL times. Lots of people have business cards. Anyone with business cards should have one of these for sure. A great inexpensive promotional product to give away! These start at about $0.81 a piece for your first 250 here at anypromo.com.
I found all these inexpensive promotional product ideas online at anypromo.com. Although you can find all these products on other customizable websites, I chose anypromo.com because they are inexpensive and they are always having sales and deals go on. If you plan on getting an inexpensive promotional product from here, by using code HALLOWEEN10A you can save 10% thru 11/1 with a minimum purchase of $250!